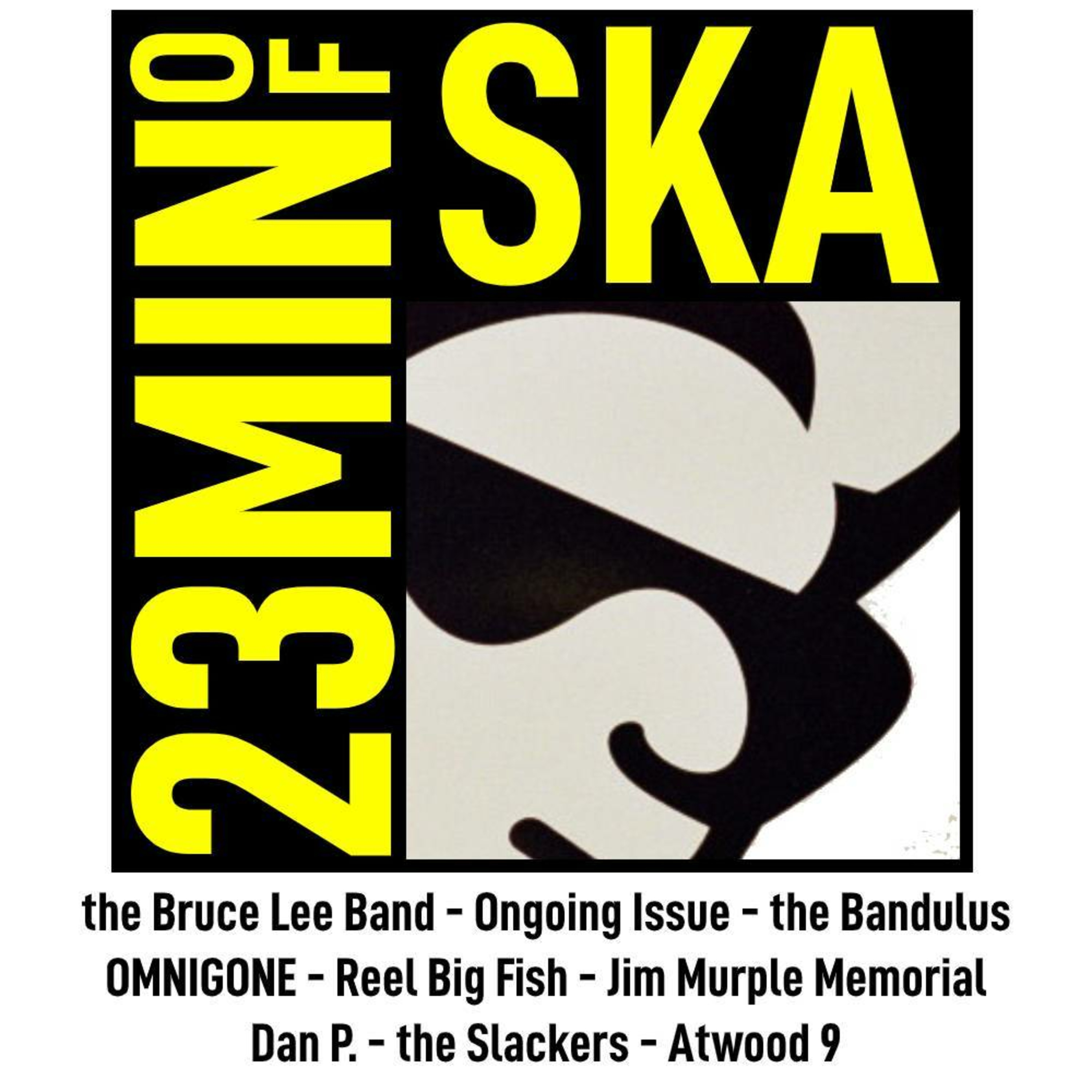 Ok, here we are, ready to start another 23 episode cycle of 23min of Ska! As always, I hope you are ready to join in on music, find some new bands, and remember older ones... but not too much older. As you can see from this playlist, I try to keep it pretty current with just a handful of tracks from the past. So yeah, in the next 23 episodes you're going to hear a lot of new ska, and yeah, there's going to be a bit of a "comics" theme going on (hopefully not too annoying) but I hope you stick around if it's your first time listening, and if not, thanks for coming back, I mean that! Thanks for listening and keeping up with the show!
00:00 - the Bruce Lee Band - Superman (the Bruce Lee Band '97)
01:15 - Ongoing Issue - No Worries (No Worries '20)
02:50 - the Bandulus - Flash Flood (Love a Woman '19)
05:40 - OMNIGONE - On Wednesdays I am Going to Make it (No Faith '19)
06:44 - Reel Big Fish - Punisher (Candy Coated Fury '12)
10:43 - Jim Murple Memorial - Funnel of Love (4 '20)
14:46 - Dan P. - Brain Scrambling Device (Brain Scrambling Device '20)
16:23 - the Slackers - the Question (Larry MacDonald Percussion Version) (Rarities 1996 - 2000 '20)
19:54 - Atwood 9 - Go Man Go (Atwood 9 '98)
Visit the website at http://www.23Ska.com to find links to band websites and songs featured in this episode.
Find & follow the show on:
Facebook - https://www.facebook.com/23minofSka/
Twitter - https://twitter.com/23minofSka
Instagram - https://www.instagram.com/23minofska/
Stitcher - https://www.stitcher.com/podcast/23min-of-ska?refid=stpr
23min of Ska is produced weekly by RJ Phoenix
Artwork heavily inspired by: Richard Bruning, Josh Beatman & John Sims
If you'd like to submit your band for a future show email: submissions@23ska.com
Any other questions or comments, please email: podcast@23ska.com
There's a lot of great ska vinyl out there, so head over to our partners in crime at http://www.GrandpasCasino.com
RJ is also the co-host of another ska podcast, check out On the Upbeat at https://linktr.ee/ontheupbeatska
Session Nineteen // Episode : 415 // Airdate : July 23rd, 2020