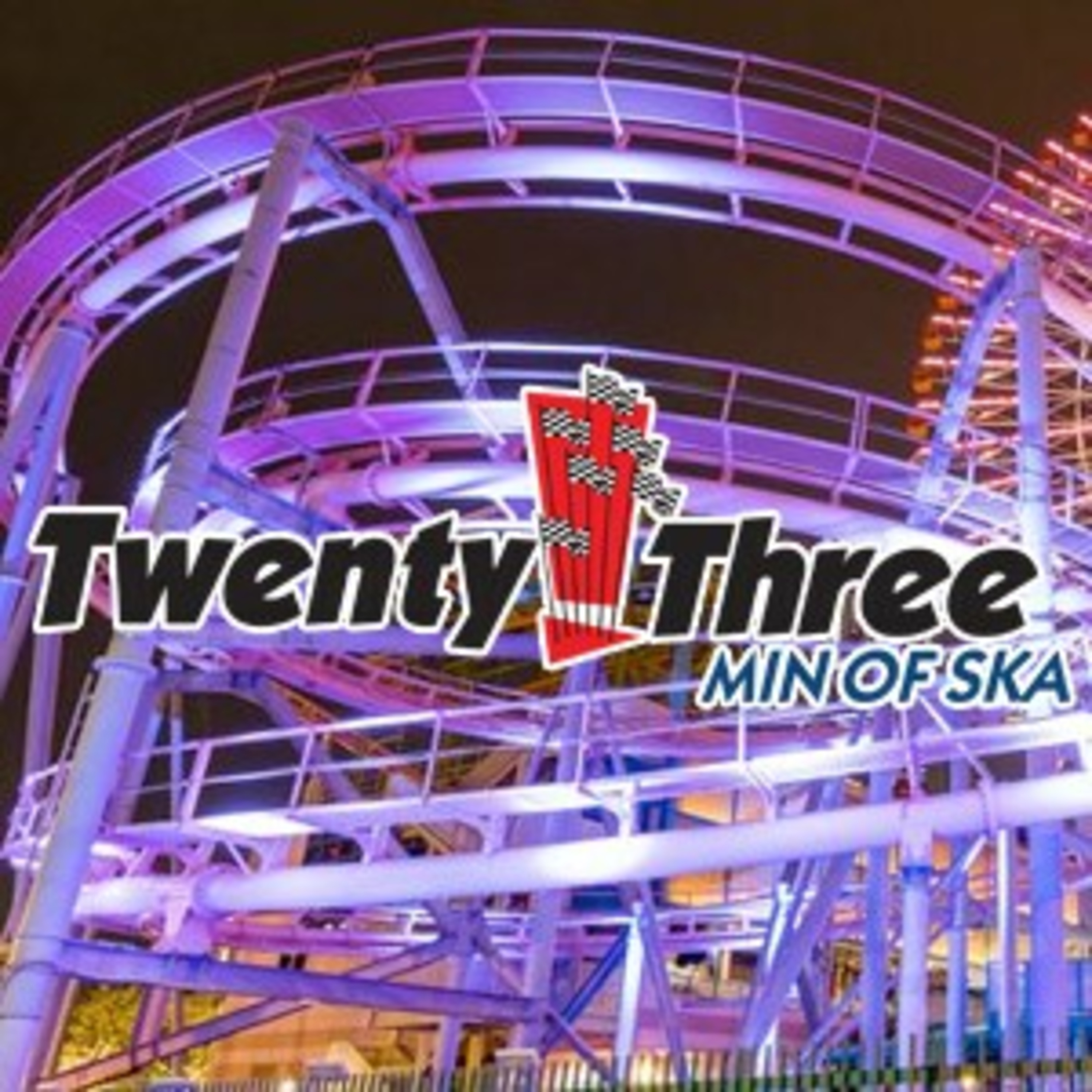 This episode is insane, and fast, and punky, and silly. You've been warned if you're not into that kind of thing. It's got a lot of new bands that I think stand shoulder to shoulder with the more "classic" ska/punk bands presented here.
…and oh yeah, a new Reel Big Fish song. Go nuts!
00:00 – Bumsy and the Moochers – Walls (Spaced Out '18)
03:27 – Reel Big Fish – You Can't have All of Me (You Can't have All of Me '18)
06:09 – Less Than Jake – Happy Man (Losing Streak '96)
08:08 – Backyard Superheroes – Running on Empty (Never Give Up, Never Surrender! '18)
11:16 – Thirsty Guys – Not Playing Fest (Demo) (Not Playing Fest '18)
14:39 – Stretch Armstrong – Home (Lollygag '94)
16:48 – the Good Skamaritans – the Beej (Time to Save the World '00)
19:17 – Zero Talent – Société Anonyme (Société Anonyme '18)
20:37 – General Tso's Fury – Cereal Time (Where Has the Music Gone? '15)
Find & like the show on facebook at http://www.facebook.com/23minofSka
Visit the website at http://www.23Ska.com to find links to band websites and songs featured in this episode.
There's a lot of great ska vinyl out there, so head over to our partners in crime at http://www.GrandpasCasino.com
Session : 15 // Episode : 341 // Original Airdate : November 1st, 2018