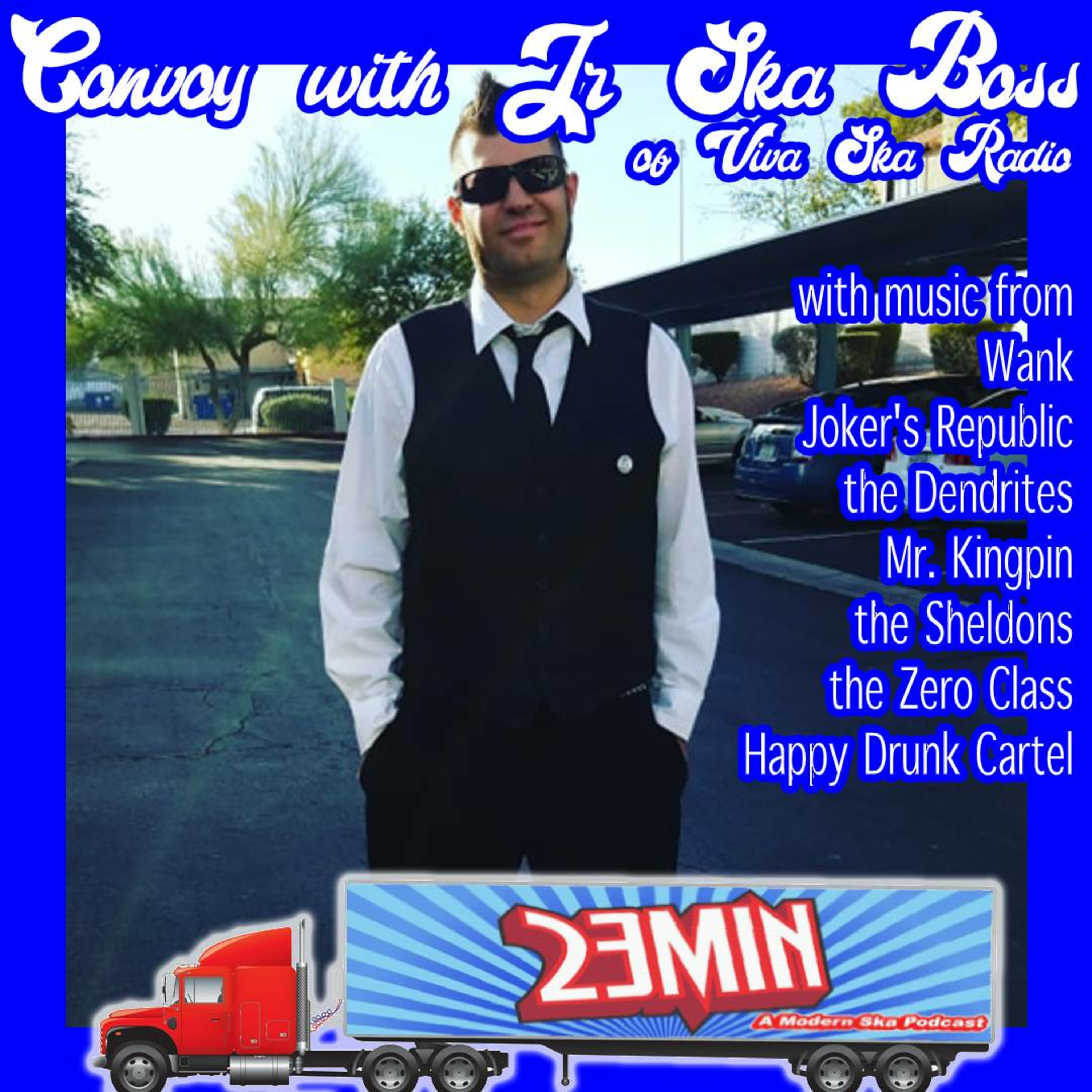 Hey all, this is Jr Ska Boss of Viva Ska Radio where every Wednesday my killer partner in crime Selecta Scream & I try to bring the best in Ska. Old and new and whatever else we can throw in to get your toes tapping. It's a radio show out of Las Vegas, NV and you can check it out on www.dustdevilradio.com 7pm-10pm Pacific on Wednesday evening!
Let's dance people!
00:00 - Wank - Blue Skies (White Knuckle Ride '20)
02:59 - Joker's Republic - Falling Behind (Falling Behind '19)
07:23 - the Dendrites - No Money (Lunchin' with the Dendrites '20)
11:02 - Mr. Kingpin - Ease Your Mind (Ease Your Mind '19)
14:24 - the Sheldons - the Shit is Going On (the Sheldons '19)
18:05 - the Zero Class - Main Street (Main Street '16)
20:25 - Happy Drunk Cartel - If You were an Animal (the Rinsed Years '20)
RJ sez: Jr Ska Boss sent me a killer line up for this episode, witched I goosed with tracks from the Dendrites and the Sheldons to send it over the top. It's easy to do when I'm starting with quality picks. See, Jr Ska Boss is not just a DJ over at Viva Ska Radio, and he just doesn't DJ at shows between acts, no no no, he's also a full-on show promoter! I got a chance to meet him at a show he DJ'd a few months ago, and we got on great. I complimented his choices throughout the night and it was some fun conversation, then I was like "Oh, I do a ska podcast" and when I told him the show he seemed super stoked. It was a great moment, and from our latest texts he's expressed that he's honored to contribute to the episode, and well, I have to say, I'm honored that he took the time to collaborate with me.
Visit the website at http://www.23Ska.com to find links to band websites and songs featured in this episode.
Find & follow the show on:
Facebook - https://www.facebook.com/23minofSka/
Twitter - https://twitter.com/23minofSka
Instagram - https://www.instagram.com/23minofska/
Stitcher - https://www.stitcher.com/podcast/23min-of-ska?refid=stpr
If you'd like to submit your band for a future show email: submissions@23ska.com
Any other questions or comments, please email: podcast@23ska.com
There's a lot of great ska vinyl out there, so head over to our partners in crime at http://www.GrandpasCasino.com
Also check out our sister podcast the Ska After Party at http://www.SkaAfterParty.com
Session : Eightteen // Episode : 404 // Airdate : April 9th, 2020