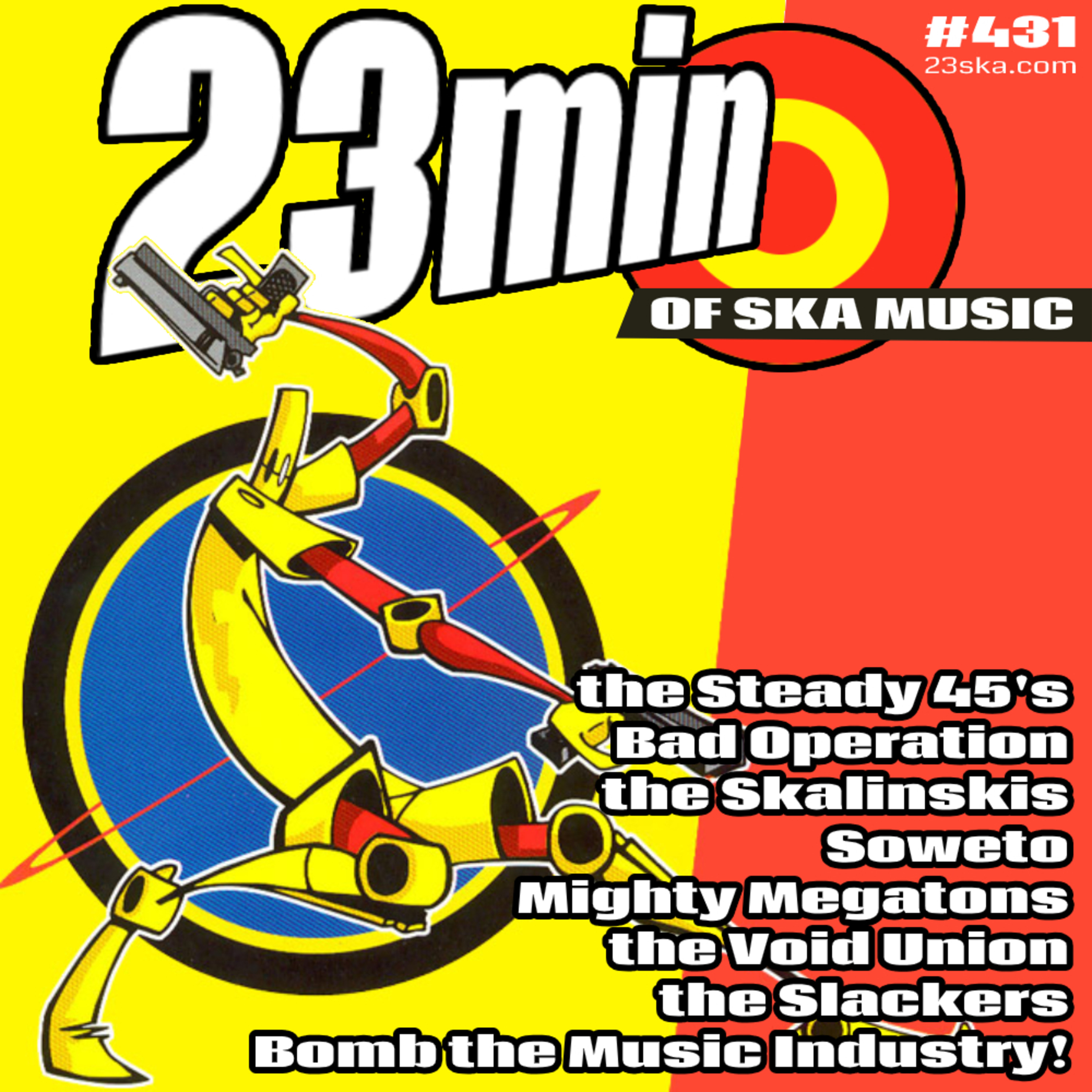 Surreality just got funky! Or "rude" I should say "Surreality just got rude" because this is a ska podcast, right? Anyway, "Scud the Disposable Assassin" is a top tier comic for, so over the top and fun and oddly, one of the easier episodes to find current music to fit the theme. Fun comic, fun music, fun episode! It's cool to be a ska podcast.
00:00 - the Steady 45's - Slowdown Heart (Meaning of Love '20)
03:21 - Bad Operation - Bagel Rooks (Bad Operation '20)
05:31 - the Skalinskis - Somebody Stole My Baby (Freak Club '18)
08:11 - Soweto - Don't Look Back (Turn on the Music Again '17)
10:55 - Mighty Megatons - Atomic Bomb (Atomic Bomb / I Want to Know '19)
13:31 - the Void Union - Mine (Return of the Super Vape '19)
15:35 - the Slackers - Robots (the Boss Harmony Sessions '07)
20:14 - Bomb the Music Industry! - This Graceless Planet (Others! Others! '09)
Visit the website at http://www.23Ska.com to find links to band websites and songs featured in this episode.
Find & follow the show on:
Facebook - https://www.facebook.com/23minofSka/
Twitter - https://twitter.com/23minofSka
Instagram - https://www.instagram.com/23minofska/
Stitcher - https://www.stitcher.com/podcast/23min-of-ska?refid=stpr
Episode artwork by: Rob Schrab
Based on the cover of: Scud the Disposable Assassin #1
https://www.comixology.com/Scud-The-Disposable-Assassin-The-Whole-Shebang/digital-comic/10440
23min of Ska is produced weekly by RJ Phoenix
If you'd like to submit your band for a future show email: submissions@23ska.com
Any other questions or comments, please email: podcast@23ska.com
There's a lot of great ska vinyl out there, so head over to our partners in crime at http://www.GrandpasCasino.com
RJ is also the co-host of another ska podcast, check out On the Upbeat at https://linktr.ee/ontheupbeatska
Session Nineteen // Episode : 431 // Airdate : November 12th, 2020