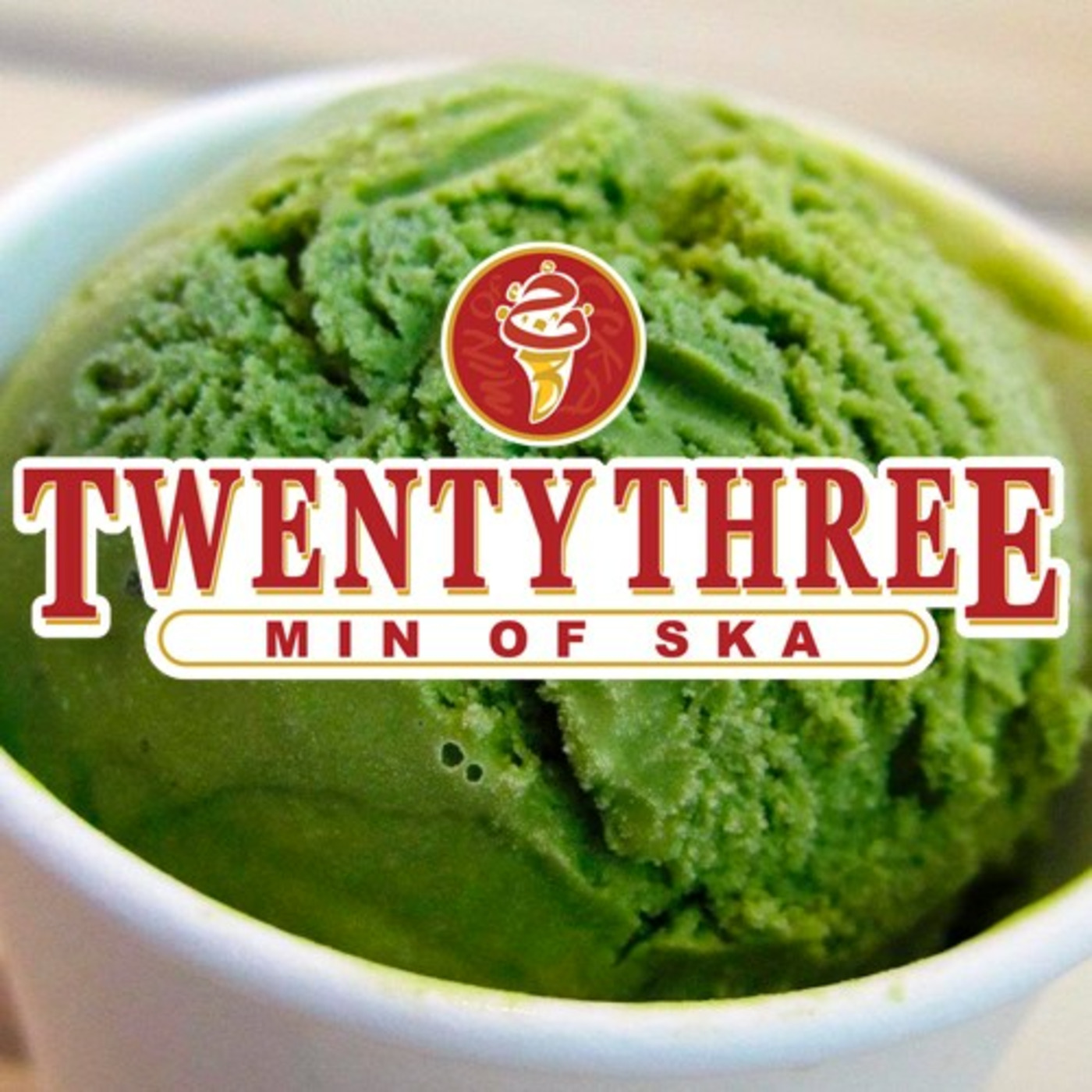 Blah blah blah show information. Something like that, right? Anyway, so yeah, these are words. A way for me, the silent host of this podcast to reach out and try to make a connection with you, the listener. All I've ever wanted to say to you is live your life and thanks for putting some ska in your ears. That's it. Hope you've found some bands from this podcast. Also, if you dig it, tell your friends. I mean, you're cool so they must be too. And that's a good thing. Only cool people are allowed to listen to this show.
00:00 – the Waffle Stompers – the Grass Isn't Getting Any Greener (Therapy Songs '17)
02:47 – the Slackers – Bin Waitin (Close Your Eyes '03)
06:40 – the Holophonics – I Ran (So Far Away) (MaSkarades Vol. 11 : Awesome 80s '17)
10:07 – the Pietasters – Something Better (Ooolooloo '95)
13:37 – the Bakesys – Grass is Greener (Animated Violence '94)
16:09 – King Kong Girio – You'll Come Back Soon (Now that I'm Gone '13)
18:49 – Soul Radics – Can I Change My Mind (Radication '16)
Find & like the show on facebook at http://www.facebook.com/23minofSka
Visit the website at http://www.23Ska.com to find links to band websites and songs featured in this episode.
There's a lot of great ska vinyl out there, so head over to our partners in crime at http://www.GrandpasCasino.com and check out the big sale they have going on right now!
Session : 13 // Episode : 283 // Original Airdate : August 17th, 2017