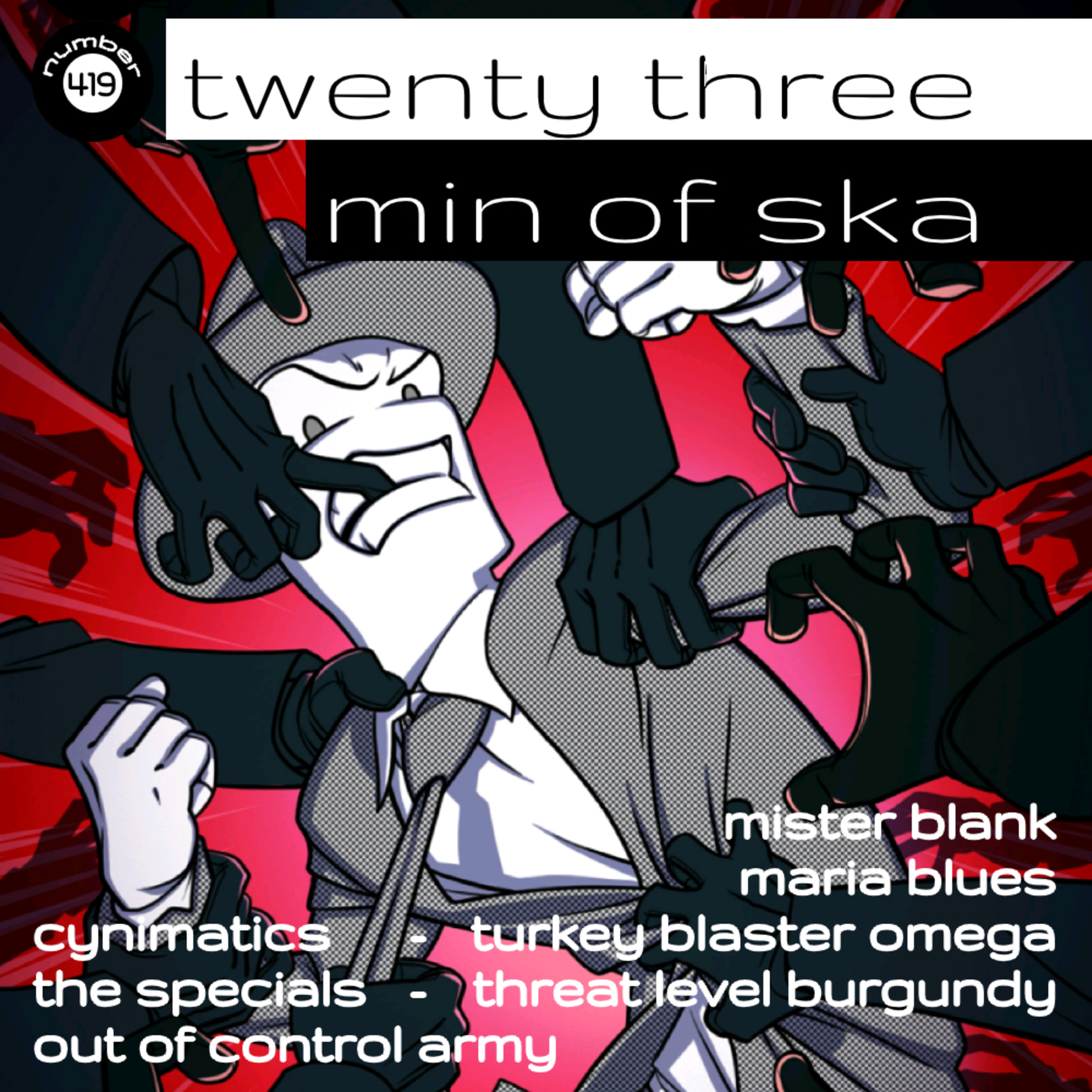 What! That's right, it's time for another episode of 23min of Ska! I hope you're ready for this one, it was a lot of fun. This was originally planned a little bit later in the year, but I just didn't want to hold back on sharing these tracks with all of you fantastic listeners! I hope you dig it, and if you're a comics fan, I can't say enough good things about the book this episode is themed after, it's called "Mister Blank" and it is fantastic!
00:00 - Mister Blank - Didn't Hear it Here (Blankenstein '20)
03:51 - Maria Blues - What a Crazy Night (Look Who it is '19)
07:47 - Cynimatics - Perfect (Insane Today '20)
10:14 - Turkey Blaster Omega - Blank Space (First Contact '20)
14:05 - Threat Level Burgundy - Scene (GOLD '20)
16:52 - the Specials - Blank Expression (the Specials '79)
19:27 - Out of Control Army - Lilith (Out of Control Army and the Spooky Ska Orchestra '19)
Visit the website at http://www.23Ska.com to find links to band websites and songs featured in this episode.
Find & follow the show on:
Facebook - https://www.facebook.com/23minofSka/
Twitter - https://twitter.com/23minofSka
Instagram - https://www.instagram.com/23minofska/
Stitcher - https://www.stitcher.com/podcast/23min-of-ska?refid=stpr
23min of Ska is produced weekly by RJ Phoenix
Episode artwork by: Christopher J. Hicks
Based on: "Mister Blank" issue 0
If you'd like to submit your band for a future show email: submissions@23ska.com
Any other questions or comments, please email: podcast@23ska.com
There's a lot of great ska vinyl out there, so head over to our partners in crime at http://www.GrandpasCasino.com
RJ is also the co-host of another ska podcast, check out On the Upbeat at https://linktr.ee/ontheupbeatska
Session Nineteen // Episode : 419 // Airdate : August 20th, 2020