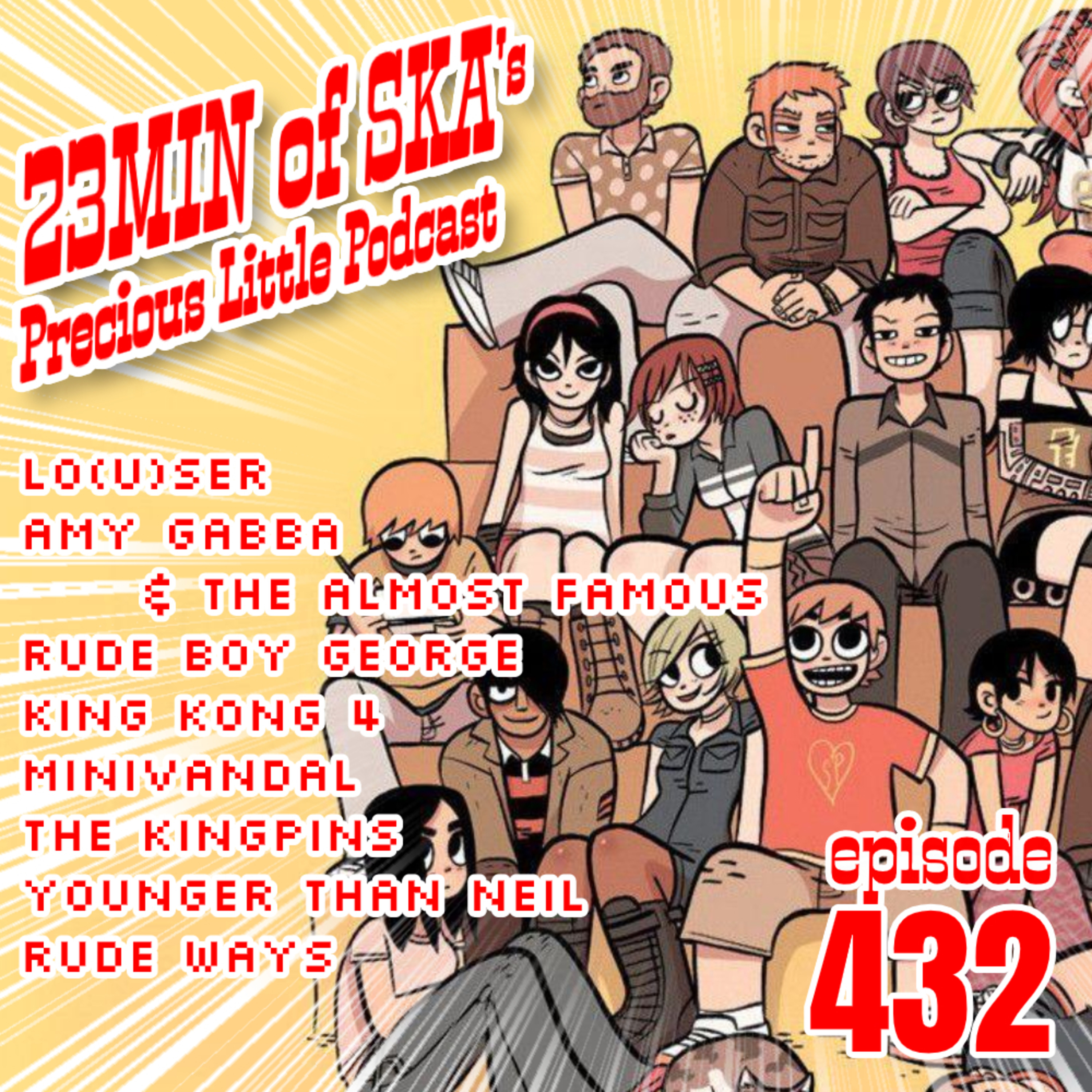 So, yeah, I wanted to do an episode with a lot of my favorite Canadian bands and pattern it after "Alpha Flight" but that wasn't coming together. Then I heard the opening track by "Lo(u)ser" and KNEW I needed to do a "Scott Pilgrim" styled episode and then everything just fell right together! Keep the Canadians, add a bunch of other great tracks, and that's a podcast!
00:00 - Lo(u)ser - Grow Up (Grow Up '20)
02:18 - Amy Gabba and the Almost Famous - Lies (Heart is Stupid '19)
05:00 - Rude Boy George - Magnificent 7 (Combat Cancer : a Tribute to the Clash comp '15)
09:30 - King Kong 4 - dead letter (anything can happen, but almost nothing will '20)
11:12 - minivandal - Fact Check (Turn Left Here '18)
13:44 - the Kingpins - All the World's a Cage (plan of ACTION '00)
17:02 - Younger Than Neil - Up for Air (la Llorona) (Write New History '19)
20:03 - Rude Ways - Analog Days (Analog Days '20)
Visit the website at http://www.23Ska.com to find links to band websites and songs featured in this episode.
Find & follow the show on:
Facebook - https://www.facebook.com/23minofSka/
Twitter - https://twitter.com/23minofSka
Instagram - https://www.instagram.com/23minofska/
Stitcher - https://www.stitcher.com/podcast/23min-of-ska?refid=stpr
Episode artwork by: Bryan Lee O'Malley
Based on his work: Scott Pilgrim
https://www.comixology.com/Scott-Pilgrim-Color-Edition-Digital-Omnibus/digital-comic/776409
23min of Ska is produced weekly by RJ Phoenix
If you'd like to submit your band for a future show email: submissions@23ska.com
Any other questions or comments, please email: podcast@23ska.com
There's a lot of great ska vinyl out there, so head over to our partners in crime at http://www.GrandpasCasino.com
RJ is also the co-host of another ska podcast, check out On the Upbeat at https://linktr.ee/ontheupbeatska
Session Nineteen // Episode : 432 // Airdate : November 19th, 2020