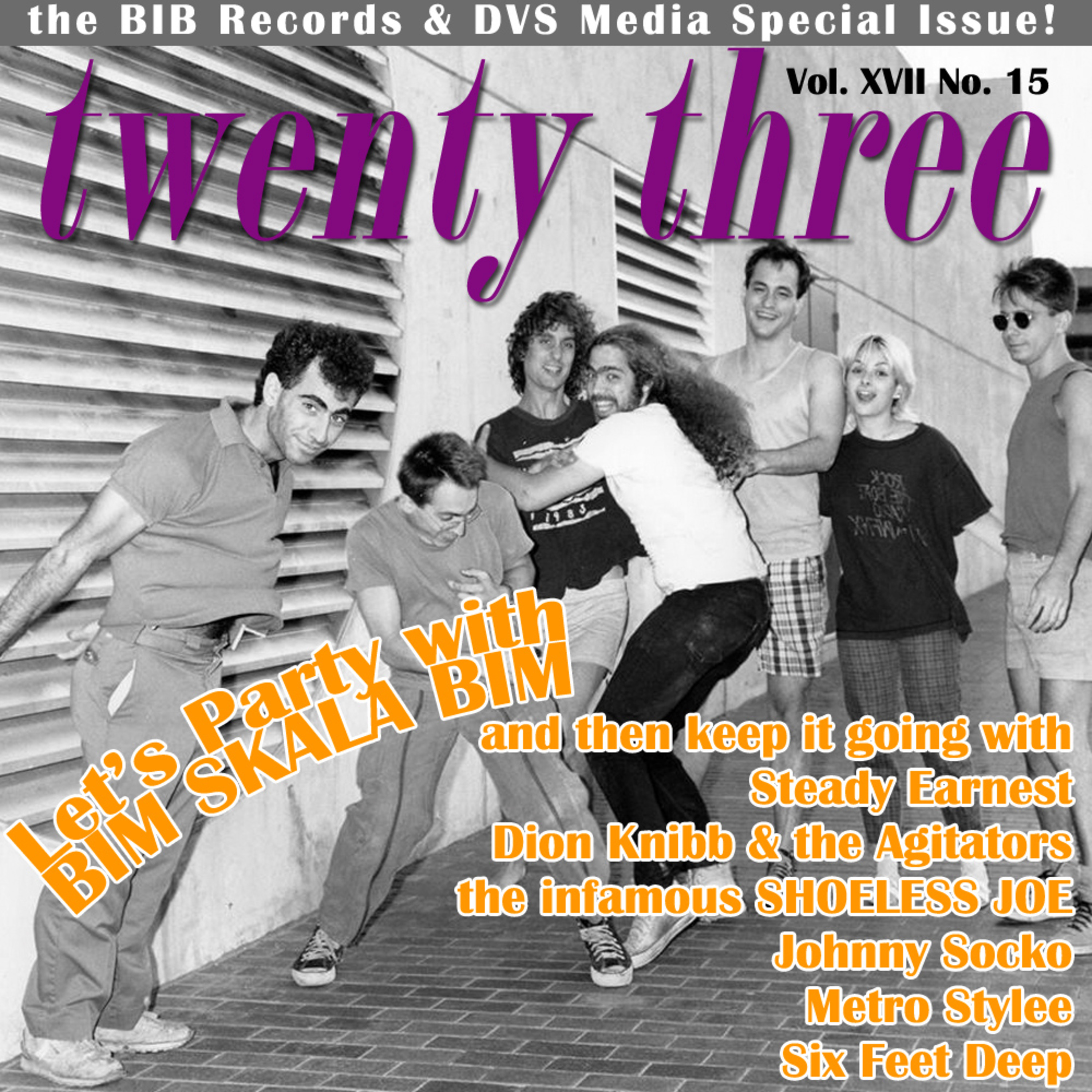 So BIB Records and DVS Media are two different record labels... but they seem to be a bit intertwined. A handful of albums seemingly came out around the same time on each label, both operated seemingly out of the Boston area and they co-released at least one ska compilation. In the end, I don't know the true story behind them (and I think that I'll probably be finding out from the slightly older, or more "in-the-know" ska crowd as soon as I publish this) ...but I do know this, and this is the important part, they both put out some killer ska music!
00:00 - Bim Skala Bim - Skeleton (Eyes & Ears '95)
03:06 - Steady Earnest - Please Go Away (Out of Line '93)
06:15 - Dion Knibb & the Agitators - Caribbean Eskimo (Driving Me Mad '98)
09:10 - the infamous SHOELESS JOE - Back On Up (diversionary tactics '00)
13:02 - Johnny Socko - Madame Blavatsky (Oh, I do Hope it's Roast Beef! '95)
16:13 - Metro Stylee - 13 Blackbirds (Soul Garage Ska '98)
20:21 - Six Foot Deep - Skankin' in the Boneyard (It Came from Six Foot Deep '97)
Visit the website at http://www.23Ska.com to find links to band websites and songs featured in this episode.
Find & follow the show on:
Facebook - https://www.facebook.com/23minofSka/
Twitter - https://twitter.com/23minofSka
Instagram - https://www.instagram.com/23minofska/
Stitcher - https://www.stitcher.com/podcast/23min-of-ska?refid=stpr
If you'd like to submit your band for a future show email: submissions@23ska.com
Any other questions or comments, please email: podcast@23ska.com
There's a lot of great ska vinyl out there, so head over to our partners in crime at http://www.GrandpasCasino.com
Also check out our sister podcast the Ska After Party at http://www.SkaAfterParty.com
Session : Seventeen // Episode : 383 // Airdate : October 24th, 2019