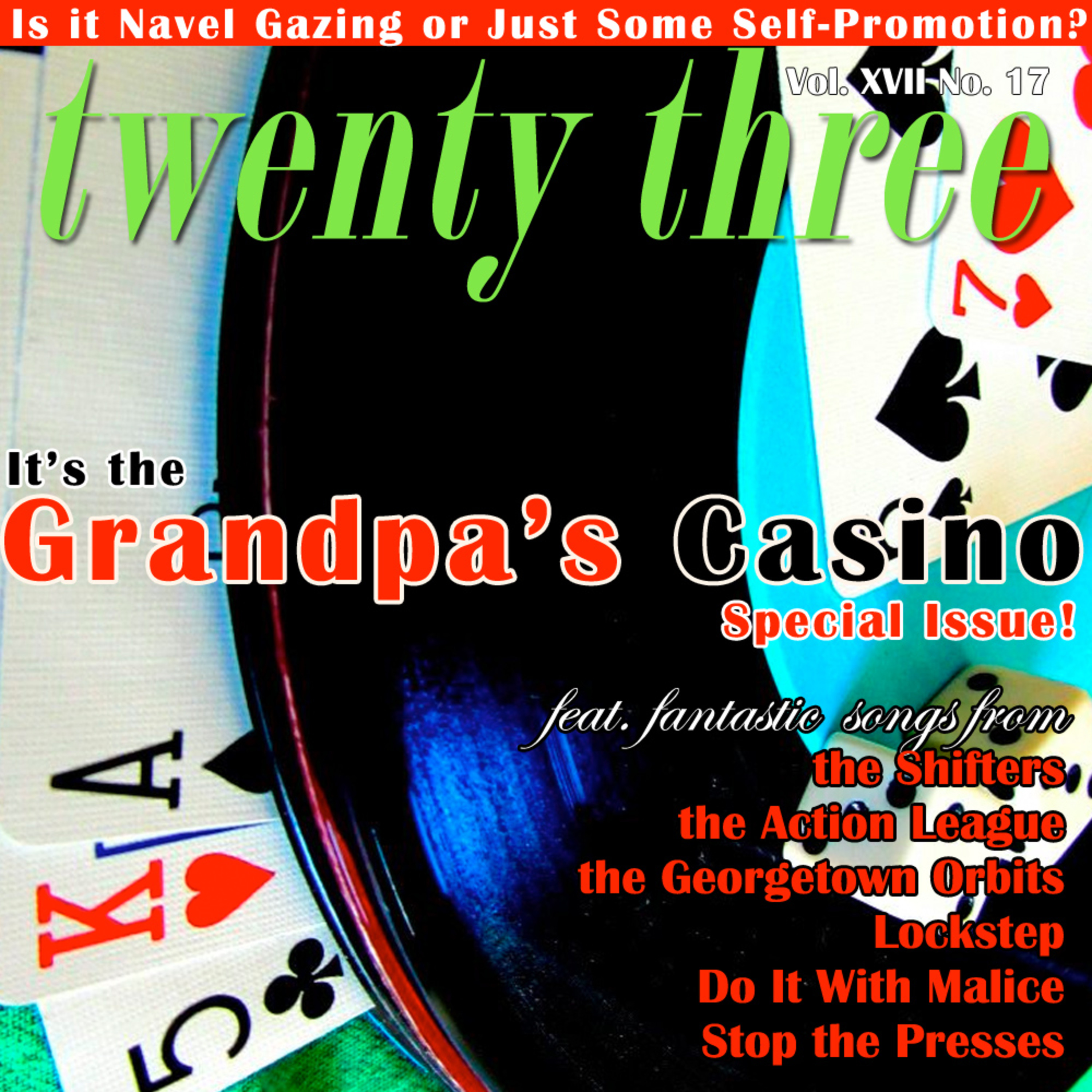 In what has to be the most self-serving episode ever, I present to you the little label that thought it good, the one that flew too close to the sun on vinyl wings, the most failing-ist ska label around... Grandpa's Casino Recordings... the label that I ran... into the ground. Actually, it wasn't all that bad, in fact, the songs are pretty damn good, all the bands were top tier! So yeah, I had good instincts! And we started w/ a Kickstarter and earned the cash to make seven 7" records, and we made them all and everyone seemed pleased, so you know... yay. So why no more releases? Well, see, this is where business comes in. The idea was to make some more copies of those records past the Kickstarter to sell and raise cash for more 7" records from more bands... well... that didn't work out and I still have a closet full of these records... quality records... but 7 years on, I can admit, I totally over-reached and fell on my face. In the end, hell, I got 7 more great records out into the world, releases I'll stand behind. And hey, I still have some for sale, hit me up!
00:00 - the Shifters - It's Been Too Long (the Big Ska Gamble: July 7" '12)
04:18 - the Action League - Space Attack (the Big Ska Gamble: August 7" '12)
07:41 - the Georgetown Orbits feat. Bridgid Roney - Jungle Happiness (the Big Ska Gamble: October 7" '12)
11:14 - Lockstep - the City is Burning (the Big Ska Gamble: September 7" '12)
13:47 - Do It With Malice - Show Me on the Doll Where Ska Touched You (the Big Ska Gamble: November 7" '12)
17:04 - Stop the Presses - Daddy Issues Vol. II / Bird or Plane (the Big Ska Gamble: December 7" '12)
Seriously, buy some vinyl ska records from me: GrandpasCasino.com
Visit the website at http://www.23Ska.com to find links to band websites and songs featured in this episode.
Find & follow the show on:
Facebook - https://www.facebook.com/23minofSka/
Twitter - https://twitter.com/23minofSka
Instagram - https://www.instagram.com/23minofska/
Stitcher - https://www.stitcher.com/podcast/23min-of-ska?refid=stpr
If you'd like to submit your band for a future show email: submissions@23ska.com
Any other questions or comments, please email: podcast@23ska.com
There's a lot of great ska vinyl out there, so head over to our partners in crime at http://www.GrandpasCasino.com
Also check out our sister podcast the Ska After Party at http://www.SkaAfterParty.com
Session : Seventeen // Episode : 385 // Airdate : November 7th, 2019