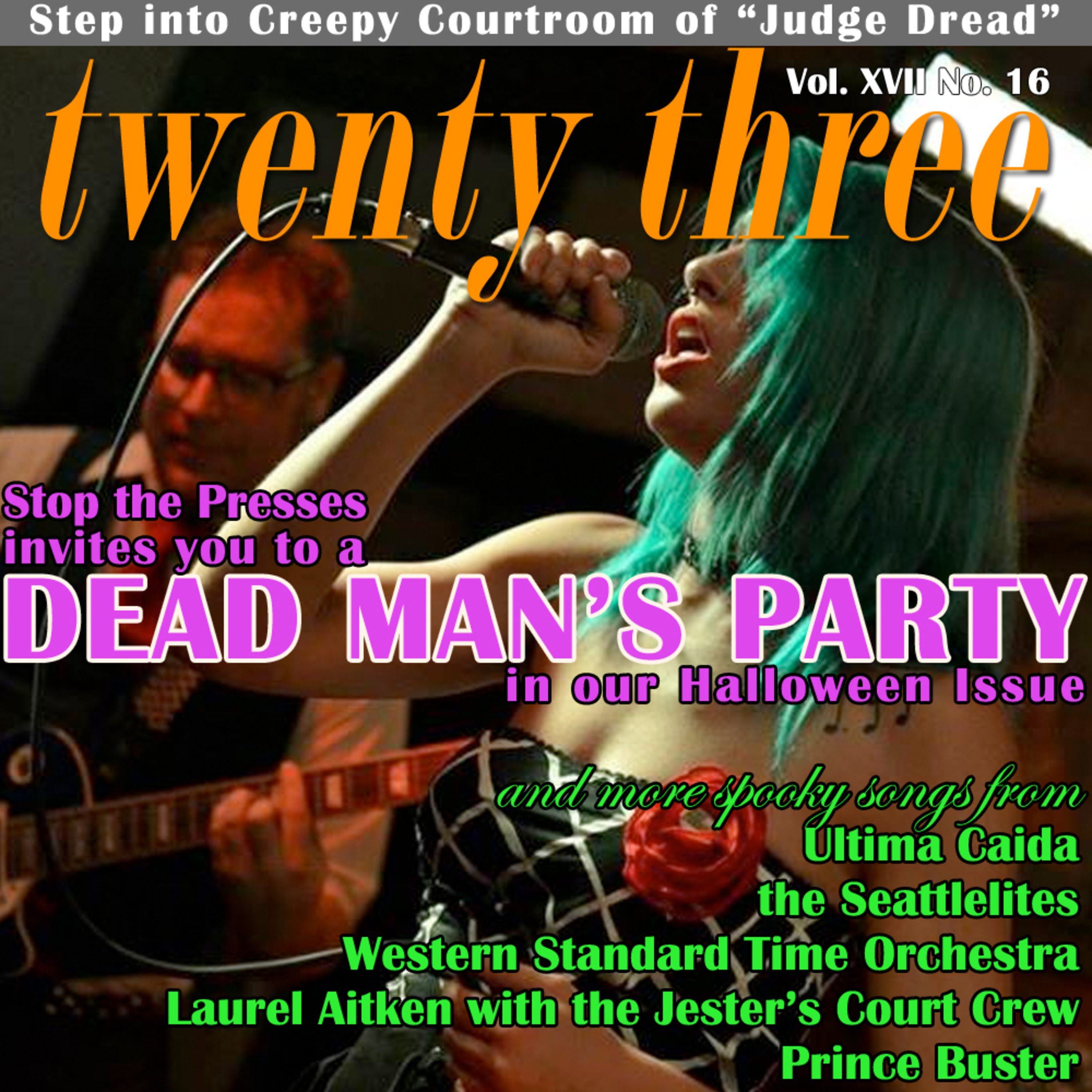 As a matter of principle and as a matter of keeping this show as evergreen as possible from week to week, I actually try had to not make shows that are themed around holidays or other events. And if I do, I try had to make it not so obvious. And then we have this... so yeah... look at those titles and you're all like "Yup! Halloween episode alright!" but is it really? Could I have dropped this episode at any time and would it make you think "Halloween-ish?" I guess that is up for debate. I'd say entirely possible, but I've been wrong, oh so many times before! At the very least, I hope you truly enjoy this episode, as I hope you enjoy every episode!
00:00 - Stop the Presses - Dead Man's Party (Money in the Bank '19)
04:17 - Ultima Caida - Twilight Ska (Easygrooves vol. 1 comp '13)
07:37 - the Seattlelites - the Thing (the Thing! '19)
11:17 - Western Standard Time Orchestra - Lon Cheney (Big Band Tribute to the Skatalites vol. II '15)
16:26 - Laurel Aitken with the Court Jester's Crew - Jamboree (Jamboree '00)
19:24 - Prince Buster - Judge Dread (Judge Four Hundred Years) (Judge Dread / Waiting for My Rude Girl '67)
Visit the website at http://www.23Ska.com to find links to band websites and songs featured in this episode.
Find & follow the show on:
Facebook - https://www.facebook.com/23minofSka/
Twitter - https://twitter.com/23minofSka
Instagram - https://www.instagram.com/23minofska/
Stitcher - https://www.stitcher.com/podcast/23min-of-ska?refid=stpr
If you'd like to submit your band for a future show email: submissions@23ska.com
Any other questions or comments, please email: podcast@23ska.com
There's a lot of great ska vinyl out there, so head over to our partners in crime at http://www.GrandpasCasino.com
Also check out our sister podcast the Ska After Party at http://www.SkaAfterParty.com
Session : Seventeen // Episode : 384 // Airdate : October 31st, 2019