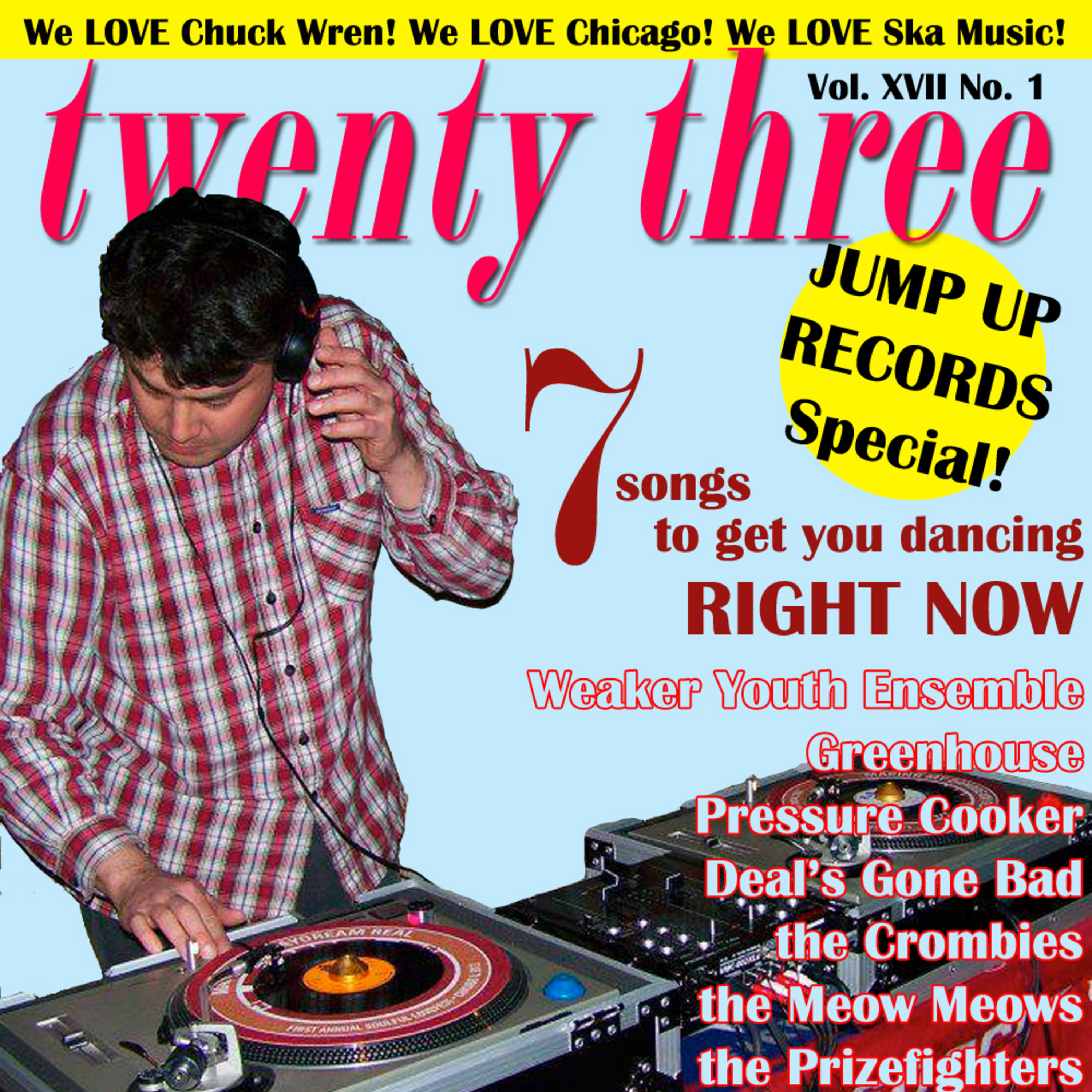 Welcome back to an all-new session of 23min of Ska! Here's the first of several episodes this set featuring ska record labels! In doing this I knew, as a midwest native, I had to start out with Jump Up Records! I've been running into Jump Up head honcho Chuck for the better part of 20 years. He always has a smile and is happy to talk some ska. Here's a pretty small sampling of what Jump Up has gotten out over the last several years, there's so much other great stuff that I couldn't fit in this episode, but I think it's a pretty good representation of what I dig about Chuck and Jump Up records!
00:00 - Weaker Youth Ensemble - American Style (American Ska-thic comp '94)
03:00 - Greenhouse - Too Late (Tomorrow the World '98)
07:20 - Pressure Cooker - Walking in the Light (Burning Fence '03)
09:19 - Deal's Gone Bad - City City (the Ramblers '07)
13:06 - the Crombies - Blood and Fire (Blood and Fire '11)
16:57 - the Meow Meows - England is Over (Somehow We Met '13)
19:56 - the Prizefighters - Fire Walk (Fire Walk '19)
Visit Jump Up Records to find more great records! www.jumpuprecords.com
Visit the website at http://www.23Ska.com to find links to band websites and songs featured in this episode.
Find & follow the show on:
Facebook - https://www.facebook.com/23minofSka/
Twitter - https://twitter.com/23minofSka
Instagram - https://www.instagram.com/23minofska/
Stitcher - https://www.stitcher.com/podcast/23min-of-ska?refid=stpr
If you'd like to submit your band for a future show email: submissions@23ska.com
Any other questions or comments, please email: podcast@23ska.com
There's a lot of great ska vinyl out there, so head over to our partners in crime at http://www.GrandpasCasino.com
Also check out our sister podcast the Ska After Party at http://www.SkaAfterParty.com
Session : Seventeen // Episode : 369 // Airdate : July 18th, 2019