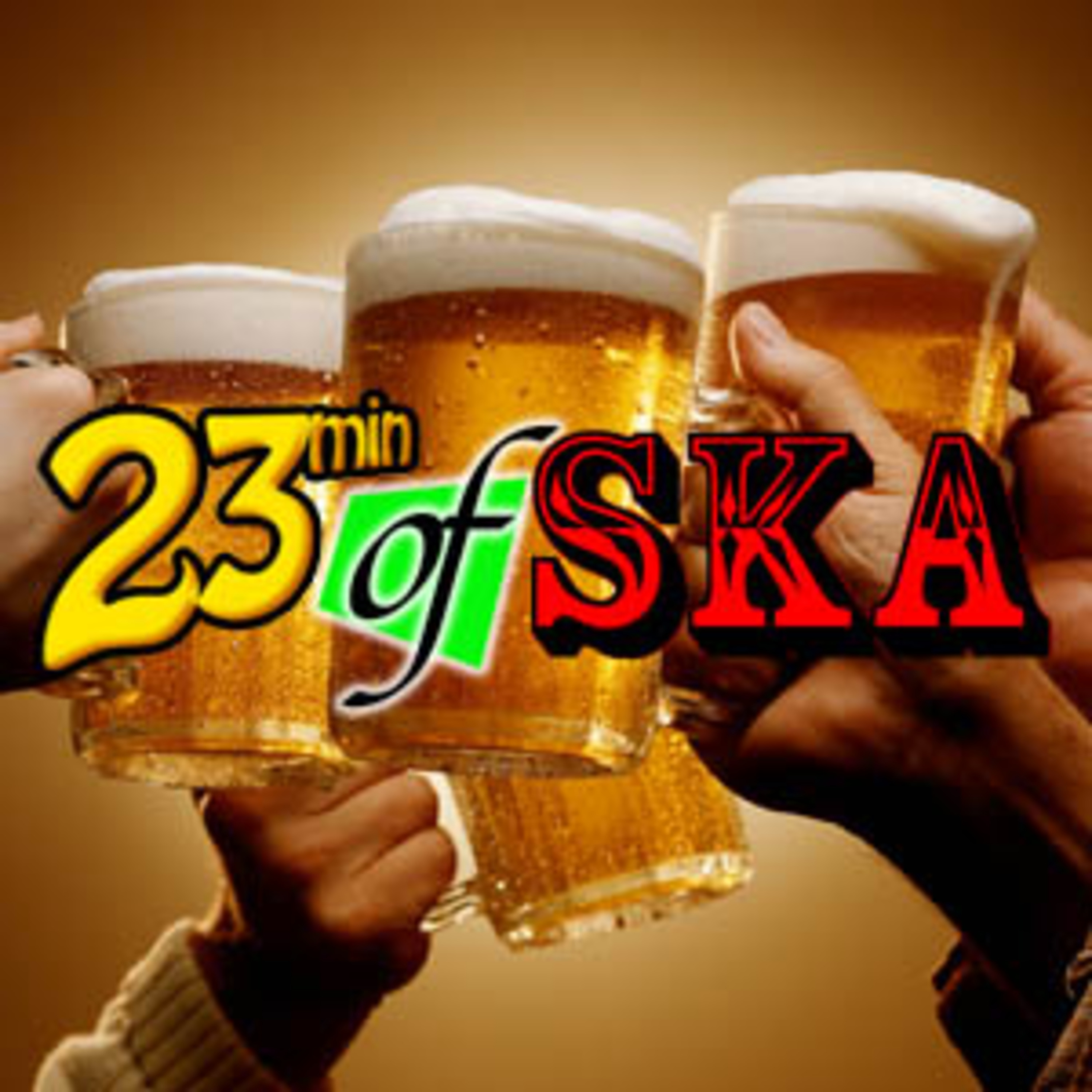 It's the 15th episode where I ask my listeners what they want to hear! Wheeee! Here is the awesome result! I'm pretty happy with it! I got a lot of other good suggestions that I didn't get a chance to include, so those will either be in a future edition of the "You Call It" series, or maybe I'll filter a few into the regular episodes. Either way, more good ska for all of you to hear!
00:00 - aRevo - Schware Hockn (Weiter Geht's '17)
02:37 - the Lizdexics - Wood Dale (Emerson Recordings '01)
05:47 - Failed to Victory - Jokes on Me (Skank Your Socks Off '15)
08:55 - Thirteen Towers - Two-Banana Habit (Two-Banana Habit '18)
11:55 - Choking Victim - 500 Channels (No Gods / No Masters '98)
14:34 - Privileged - Can't be True (POS '18)
17:37 - Baccone Dolce - Sugar Cookie (Barbecued Cats '96)
20:49 - Reel Big Fish - Keep a Cool Head (Fame, Fortune & Fornication '09)
Find & like us on facebook at http://www.facebook.com/23minofSka
This episode and all episodes back to the start in 2010 are available at http://www.23Ska.com
There's a lot of great ska vinyl out there, so head over to our partners in crime at http://www.GrandpasCasino.com and pick up some great sounds!
Session : Special // Episode : 15 // Airdate : Dec 27th, 2018