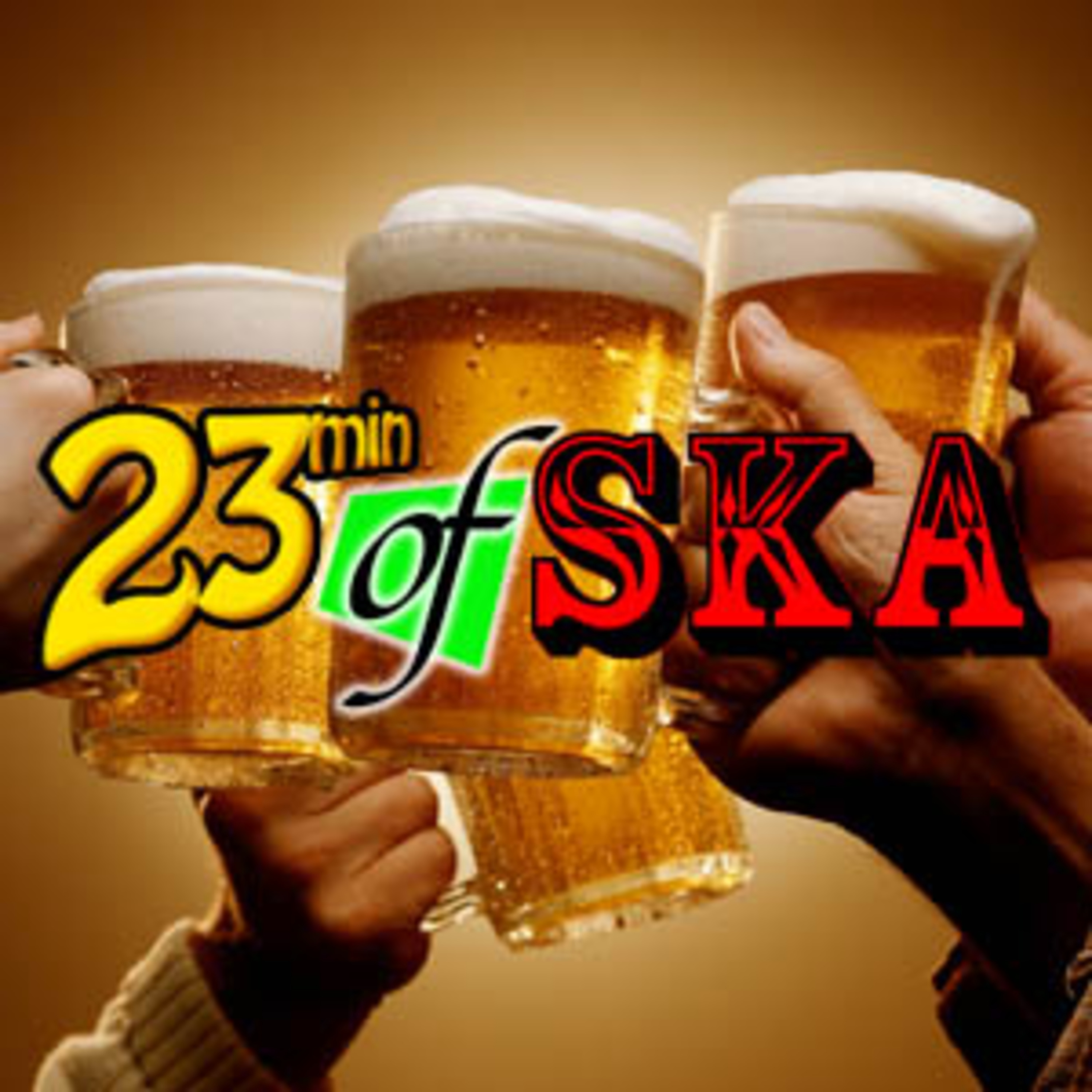 For this holiday weekend... I'm kinda taking the day off and I let the 23min of Ska listeners pick the songs this time. Also, I kinda gave them the day off too by collecting songs that had been suggested for this kind of podcast quite a while ago, but I never got around to playing. I plan on doing another one of these next week, so if you have any suggestions, comment below! Thanks again for listening and have a great day!
00:00 - the Hotknives - David Jones (About Time '10)
03:55 - Tokyo Ska Paradise Orchestra - Silent by Your Side (Paradise Blue '10)
08:55 - Mustard Plug - Jerry (Evil Doers Beware! '97)
12:18 - Talking Heads - Totally Nude (Naked '88)
16:21 - Farin Urlaub - Abschiedslied (Endlich Urlaub! '01)
19:47 - Runaway Ricochet - Quicksand (Gas Station Culture '18)
Visit the website at http://www.23Ska.com to find links to band websites and songs featured in this episode.
Find & follow the show on:
Facebook - https://www.facebook.com/23minofSka/
Twitter - https://twitter.com/23minofSka
Instagram - https://www.instagram.com/23minofska/
Stitcher - https://www.stitcher.com/podcast/23min-of-ska?refid=stpr
If you'd like to submit your band for a future show email: submissions@23ska.com
Any other questions or comments, please email: podcast@23ska.com
There's a lot of great ska vinyl out there, so head over to our partners in crime at http://www.GrandpasCasino.com
Also check out our sister podcast the Ska After Party at http://www.SkaAfterParty.com
Session : Special // Episode : 16 // Airdate : July 4th, 2019