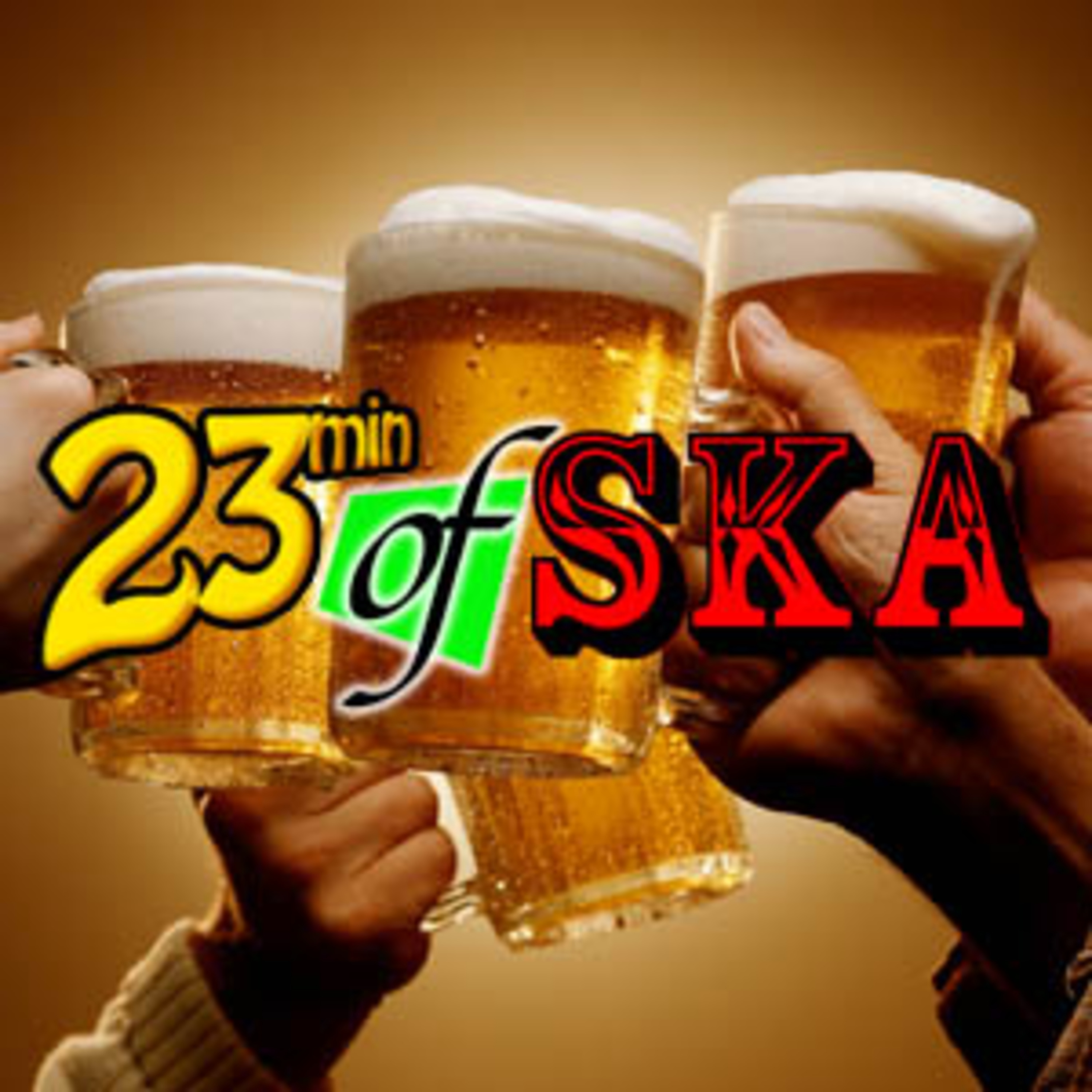 I've done it again! I've managed to make you, my listeners pick out songs for this week's episode. That's right, if you don't like it you have no one to blame but yourselves! Of course, if you do like then what the hell do I think I'm doing each and every week? Maybe you're all better off without me! Oh man, I didn't think that making a podcast this week and then writing this little blurb was going to send me into a crisis of self... well... damn...
00:07 - Simple Minded Symphony - King's Malice (King's Malice '19)
04:26 - Show Me Island - Now I Know Better (Ring Around & Run '16)
07:37 - Undercover S.K.A. - If Wolfy were Alive He'd be Playing in a Ska Band (We've Come for Your Daughter '95)
11:36 - Skapulario - Vida en Espiral (Vida en Espiral '94)
15:05 - the Untouchables - Free Yourself (Wild Child '85)
19:18 - Bad Manners - This is Ska (Return of the Ugly '81)
Audio clips taken from the Daily Guru's video "What is Ska"
Visit the website at http://www.23Ska.com to find links to band websites and songs featured in this episode.
Find & follow the show on:
Facebook - https://www.facebook.com/23minofSka/
Twitter - https://twitter.com/23minofSka
Instagram - https://www.instagram.com/23minofska/
Stitcher - https://www.stitcher.com/podcast/23min-of-ska?refid=stpr
If you'd like to submit your band for a future show email: submissions@23ska.com
Any other questions or comments, please email: podcast@23ska.com
There's a lot of great ska vinyl out there, so head over to our partners in crime at http://www.GrandpasCasino.com
Also check out our sister podcast the Ska After Party at http://www.SkaAfterParty.com
Session : Special // Episode : 17 // Airdate : July 11th, 2019