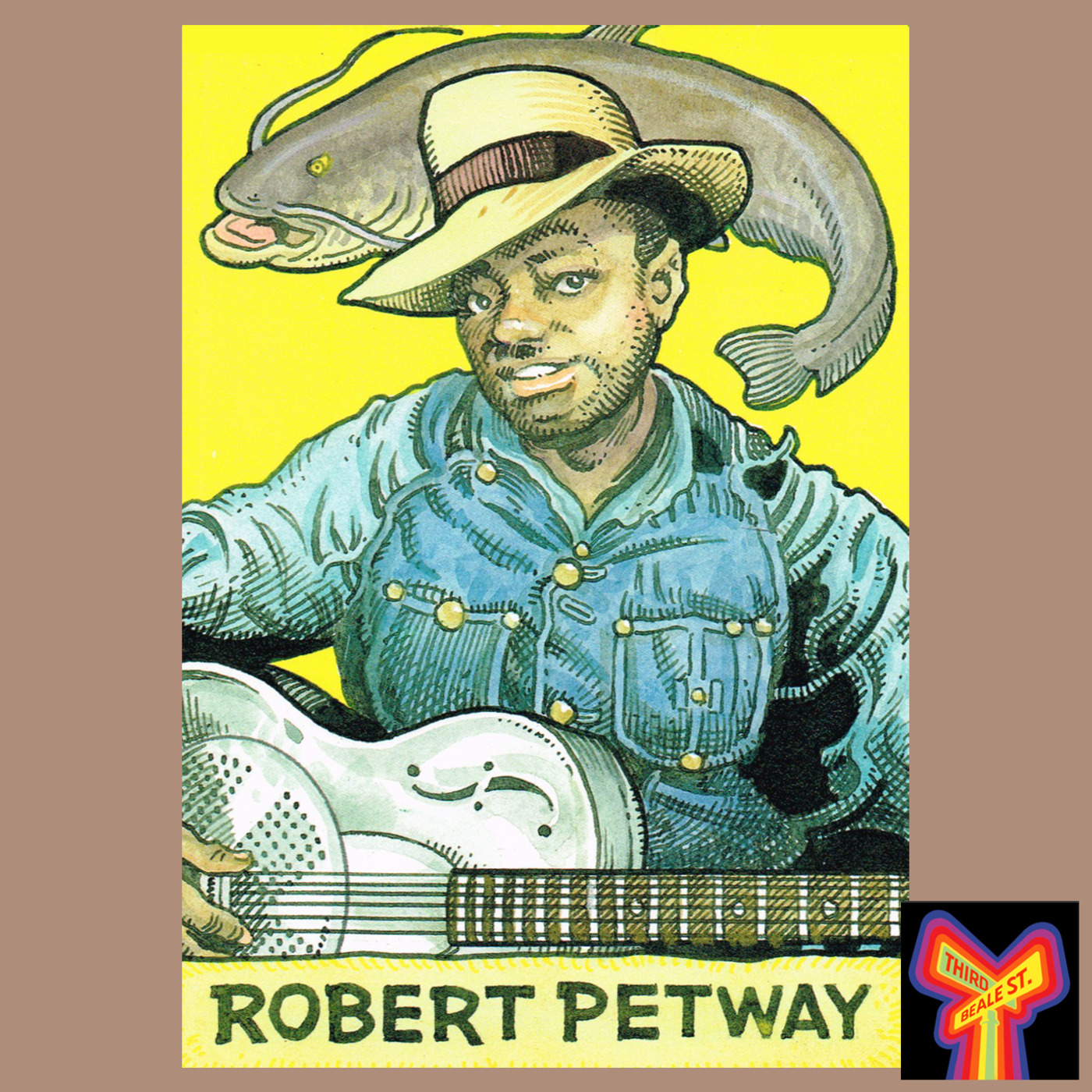 PLEASE PLEDGE YOUR MONTHLY SUPPORT TO HELP KEEP THIS PODCAST ALIVE AND WELL! A couple bucks a month will make a world of difference! And thanks to all those who have already pledged their support!!! Here's where you can help: http://tinyurl.com/gter36s


Join us as we explore the rich and fascinating history of animal symbolism in the blues. Ever since the very first recordings, from the 1920s, blues artists have used metaphors and images from the animal kingdom to illustrate their songs. We'll hear a few of our favorites, plus, some all time classics from Blind Lemon Jefferson, Tampa Red, Muddy Waters, Big Joe Williams, Robert Nighthawk, and (of course!) The Howlin' Wolf. It's animal symbolism in the blues — on this episode of Blues Unlimited.


Pictured: Robert Petway, whose "Catfish Blues" has become a beloved Mississippi Delta classic. Illustration by William Stout.


To hear this episode in its original full-fidelity high quality audio, it may be downloaded from Bandcamp at: http://tinyurl.com/y736posz


Don't forget to install the PodOmatic Podcast Player app for iOS so you can listen to Sleepy Boy Hawkins wherever you go! Details at http://itunes.apple.com/us/app/podomatic/id648258566?mt=8