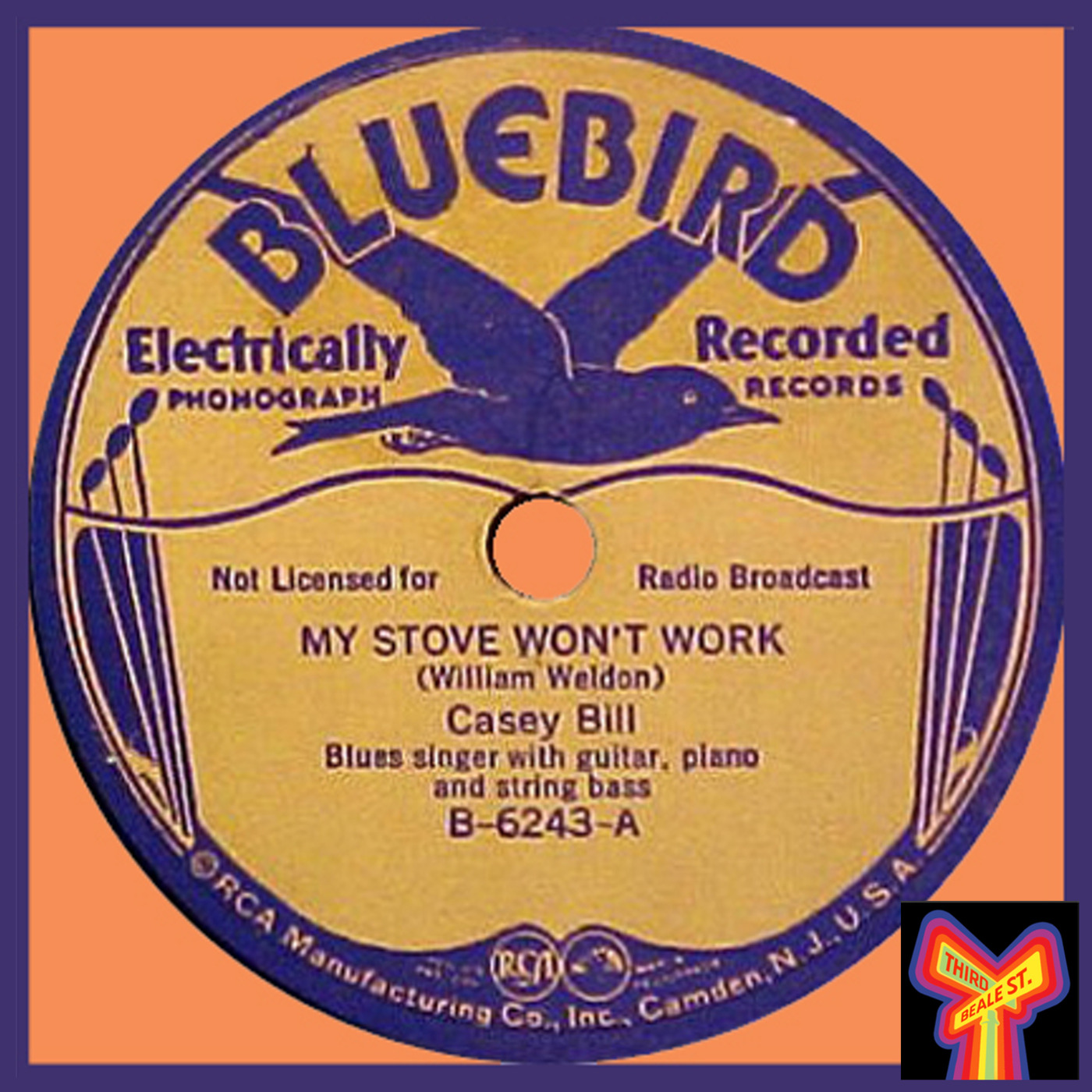 The Bluebird record label, a subsidiary of RCA Victor, ran from January 1933 to the spring of 1946, and featured literally thousands of classic blues performances -- in addition to offerings in the country, pop, jazz, and hillbilly genres. Tampa Red, Washboard Sam, Big Joe Williams, Walter Davis, Bill "Jazz" Gillum, John Lee "Sonny Boy" Williamson, Robert Nighthawk (known in the pre-war years as Robert Lee McCoy), Casey Bill Weldon, Arthur "Big Boy" Crudup and Big Maceo Merriweather are just a few of the Blues legends who recorded for Bluebird during the label's heyday.


Originally started in response to the "3 records for a dollar" campaign that a competing label had begun offering (the American Record Corporation), it made good economic sense, during the harsh years of the Depression, to have a label that was more affordable than the regular 79 cents that a brand new 78 rpm record would set you back in those days. And when every penny counted, 35 cents was an amount, perhaps, that was much more affordable -- and expendable -- for the record buying public.


Supplying Bluebird with talent, at least in Chicago anyway, was a man by the name of Lester Melrose. He and his older brother ran a music store and publishing company in Chicago, and in 1925 Lester quit to become a freelance A&R man, talent scout, and record producer all in one. During the 1930s and 1940s, he supplied talent to both RCA Victor as well as Columbia and OKeh -- if you were a Blues musician in Chicago who wanted to get on record during that time, Melrose was the man you had to see.


Unfortunately, Melrose took economic advantage of the situation more than most people had realized. Although he always paid the musicians for their session time in the recording studio, when he retired, Melrose had somehow "accumulated" the copyrights to over 3,000 songs -- most of them blues. No one suffered greater under this de facto "arrangement," perhaps, than did bluesman Arthur "Big Boy" Crudup -- especially after a young Elvis Presley got a hold of one of his songs and made it a hit.


In the spring of 1946, the Bluebird line was scrapped, and a few Blues musicians -- not all of the pre-war artists made the cut, mind you -- were transferred over to parent company RCA Victor.


Three years later, RCA pioneered the 45rpm record. The very first issue in the Blues series (handsomely pressed in orange vinyl) was a record, appropriately enough, by Arthur "Big Boy" Crudup.


But as they say.... that's a story for another day.


Pictured: A Casey Bill Weldon release showing the distinctive graphics of the Bluebird line.


This episode is available commercial free and in its original full-fidelity high quality audio exclusively to our subscribers at Bandcamp. Your annual subscription of $27 a year will go directly to support this radio show, and you'll gain INSTANT DOWNLOAD ACCESS to this and more than 120 other episodes from our extensive archive as well. More info is at http://bluesunlimited.bandcamp.com/subscribe


Don't forget to install the PodOmatic Podcast Player app for iOS so you can listen to Sleepy Boy Hawkins wherever you go! Details at http://itunes.apple.com/us/app/podomatic/id648258566?mt=8