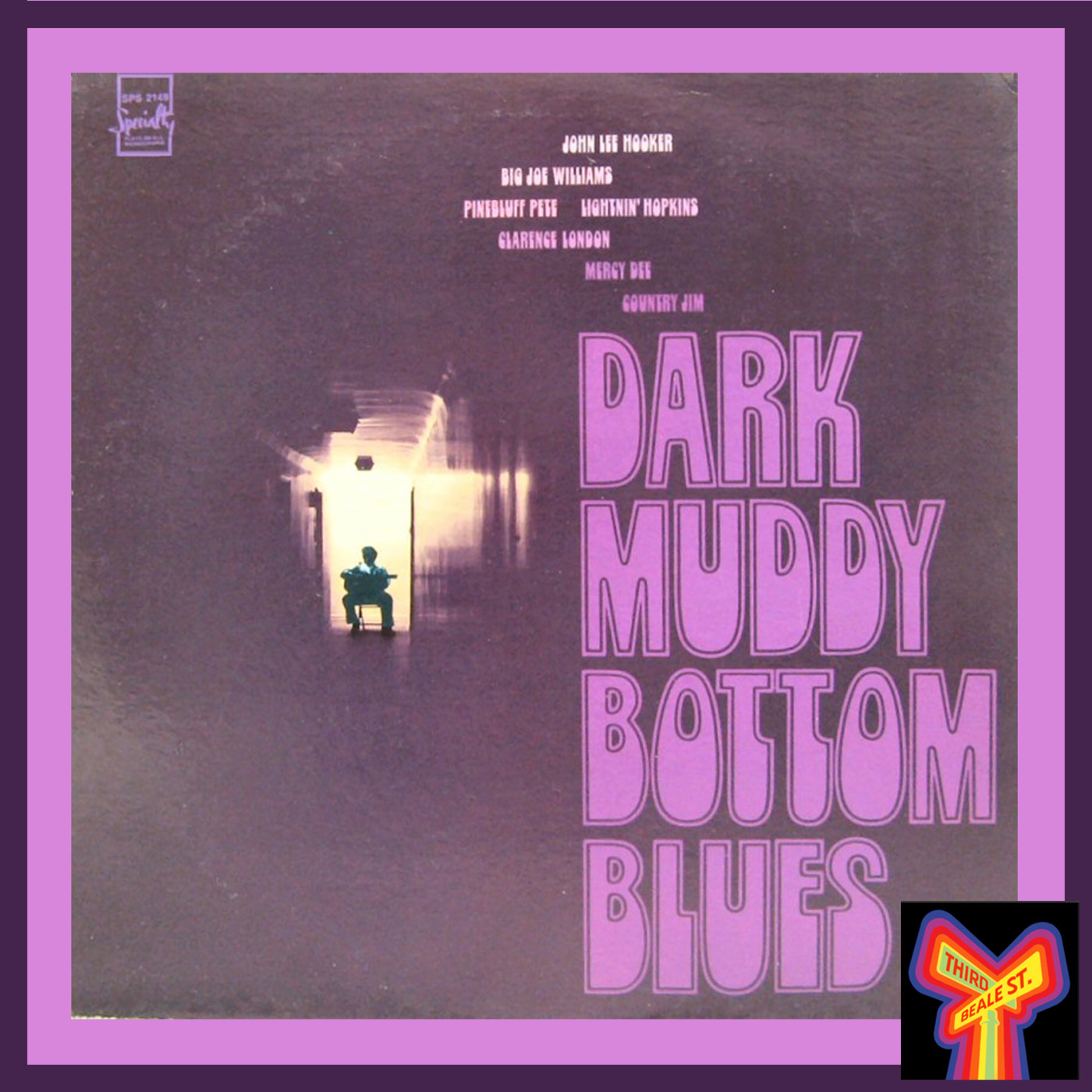 Your support is critical now, more than ever! Here's how you can help: http://tinyurl.com/gter36s


Although most people might think of sophisticated West Coast R&B, Gospel Groups like Sam Cooke and the Soul Stirrers, or even Little Richard when it comes to Specialty — the legendary Los Angeles record label founded by Art Rupe in 1946 — the truth is they also cut some killer down home country blues in the early to mid 1950s. We'll be digging into that rich vein of material on this episode, largely focusing on the original 45 and 78 rpm singles issued on Specialty and also Fidelity — a short-lived subsidiary imprint that issued about a dozen sides.


In addition to hearing a few cuts from Frankie Lee Sims and Clifton Chenier — two of our all-time favorites — we're really excited to also dig into a legendary LP that came out in 1972, called "Dark Muddy Bottom Blues." It's a five-star item that belongs in any blues lover's collection, and was compiled (largely of rare outtakes, we might add) by one time Specialty staff member Barret Hansen — perhaps better known to the world as radio legend Doctor Demento.


Although the down home material on Specialty did not make up a very large percentage of their overall output, what they did record — like pretty much everything else on Specialty — was top notch. And as we "go to press" (so to speak) with this episode, we still have with us label owner Art Rupe to thank, as well as Barret Hansen, who retrieved a lot of this material out of the Specialty archives in the early 1970s. We give a "BU Tip o' the Hat" to each of them for their work behind the scenes in bringing us these fine down home performances.


Pictured: Also featured on this episode, a legendary slice of vinyl from the Specialty archives; compiled by Barret Hansen in 1972.


Don't forget to install the PodOmatic Podcast Player app for iOS so you can listen to Sleepy Boy Hawkins wherever you go! Details at http://itunes.apple.com/us/app/podomatic/id648258566?mt=8