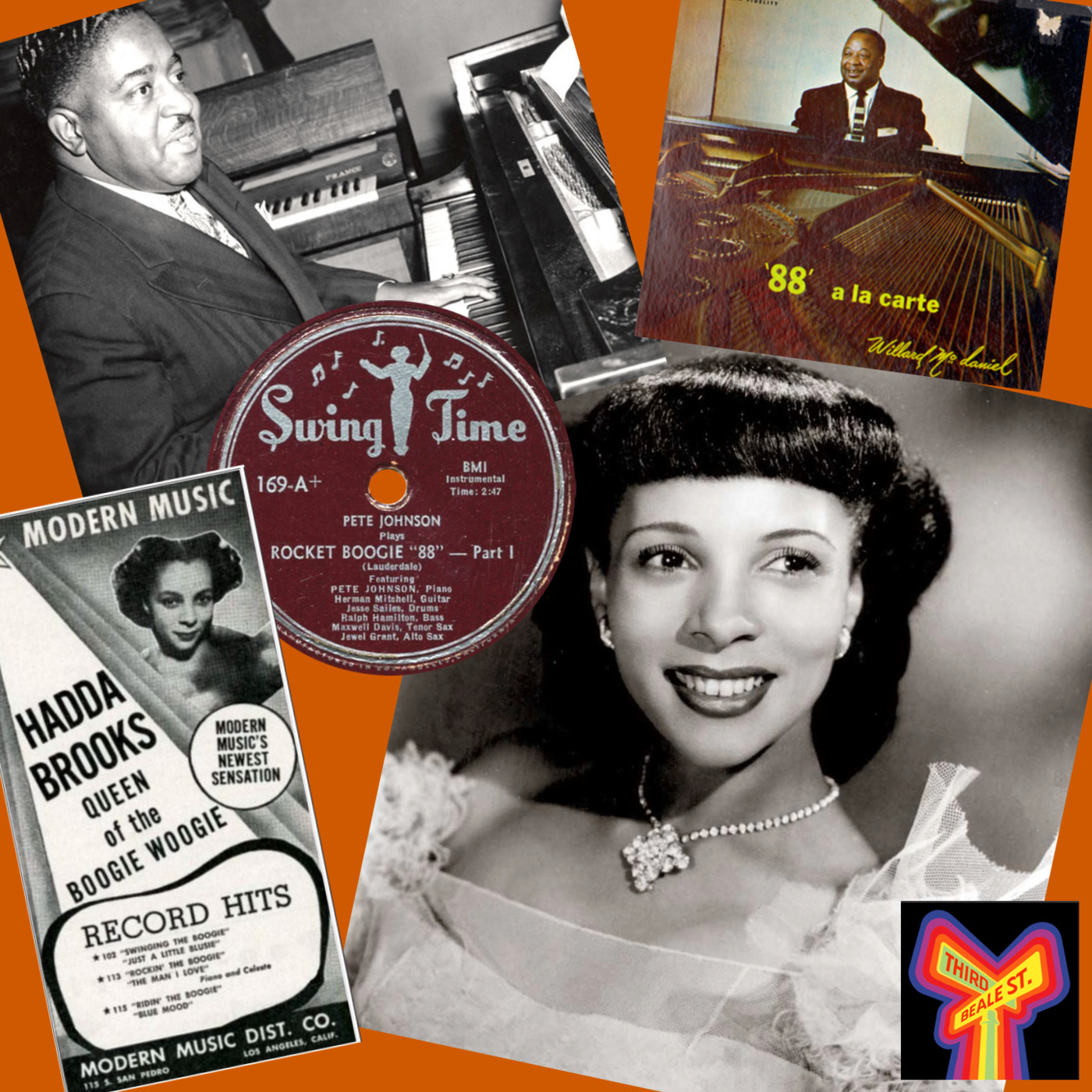 Although the Boogie Woogie "craze" apparently was sparked by Pete Johnson's 1938 appearance at Carnegie Hall, at John Hammond's legendary "From Spirituals to Swing" series of concerts, it was actually a 1928 recording by Clarence "Pine Top" Smith (cleverly entitled "Pine Top's Boogie Woogie") that first saw that peculiar phrase emblazoned upon a record label. And pretty much ever since, the words "Boogie Woogie" have been an enduring part of the American Lexicon.


In order to "make the cut" into this program, we looked for masterfully and/or joyously executed piano instrumentals, with the one condition that the word "Boogie" be a part of the title. Since we had to draw the line somewhere — arbitrarily excluding pieces with the word "Stomp" or "Breakdown" in them — it seemed like as good a place to start as any. And also, since there were at least a hundred cuts or more that we didn't have time for, you can pretty much bet on a sequel sometime soon.


Over the decades, countless artists have made their own special contributions to the universe of Boogie Woogie piano, and on this program, we celebrate a few of our favorites.


Pictured (from top left): Pete Johnson; Willard McDaniel; Hadda Brooks.


We have a BRAND NEW WEBSITE! Check it out at https://bluesunlimitedradio.com


This episode is available commercial free and in its original full-fidelity high quality audio exclusively to our subscribers at Bandcamp. Your annual subscription of $27 a year will go directly to support this radio show, and you'll gain INSTANT DOWNLOAD ACCESS to this and more than 150 other episodes from our extensive archive as well. More info is at http://bluesunlimited.bandcamp.com/subscribe


Please support the people who support Blues Unlimited! This week's episode comes to you, in part, by Dick Waterman Photography: http://dickwaterman.photoshelter.com