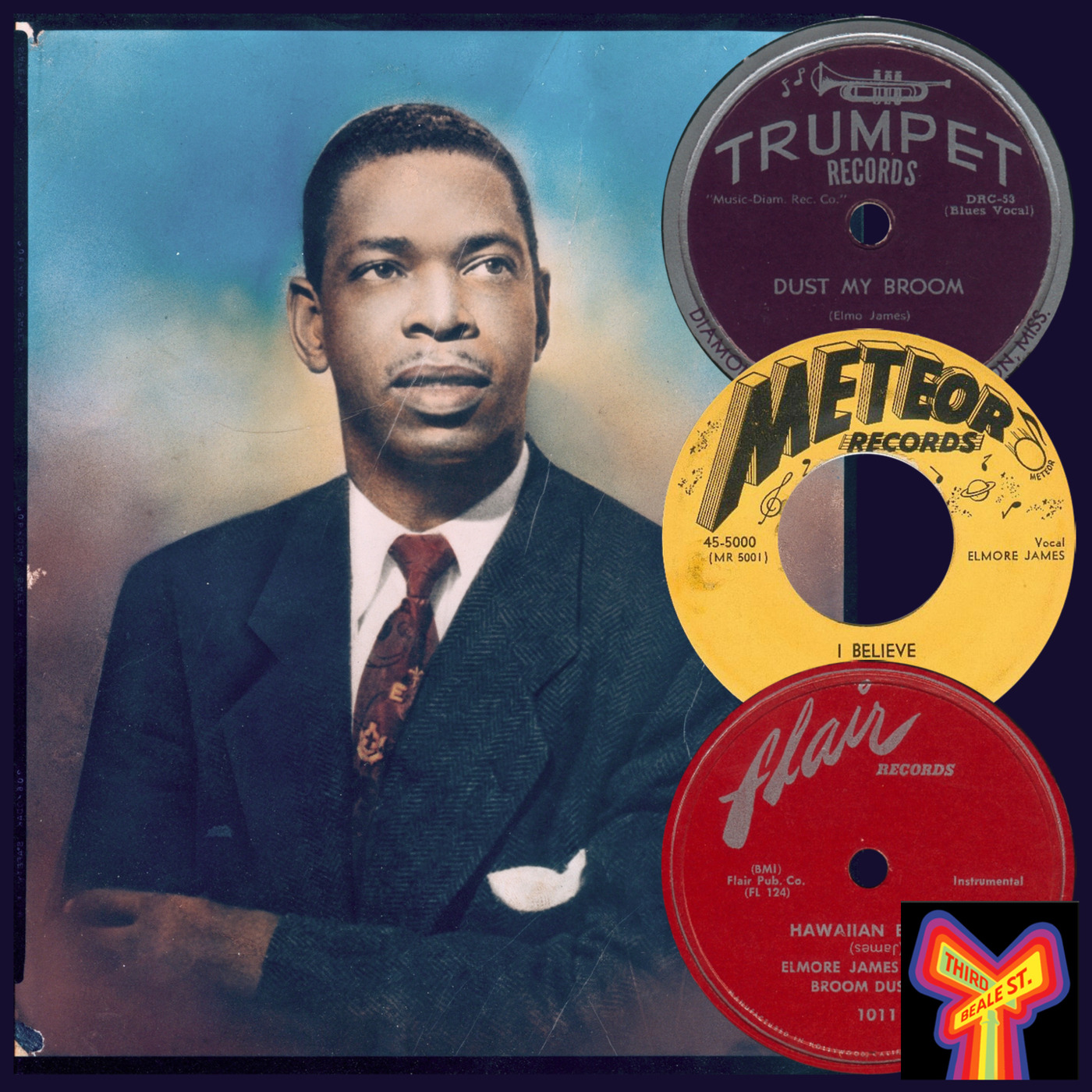 ANNOUNCING THE BLUES UNLIMITED PREMIUM SUBSCRIPTION SERVICE, now at Bandcamp. For an annual fee of $27, you'll have "first dibs" on every new episode we produce — before it's available to anyone else! PLUS, get instant access to more than a hundred episodes of Blues Unlimited — all in high quality audio — with many episodes NOT AVAILABLE FOR DOWNLOAD ANYWHERE ELSE! Every dollar goes to support this radio show and help keep it alive! More info at: http://bluesunlimited.bandcamp.com/subscribe


Join us as we start a new, ongoing mini-series (in periodic installments) dedicated to the life and musical career of one of the most beloved figures in blues history — slide guitar legend Elmore James. In part one, we'll start with his first recordings in Mississippi for the Trumpet label, with Sonny Boy Williamson and Willie Love, and end with his initial recordings in Chicago, made for producer Joe Bihari, with the Broomdusters.


Pictured: Hand-painted photo of Elmore James courtesy of Blues Unlimited magazine. Inset: Some of Elmore's first releases.


Don't forget to install the PodOmatic Podcast Player app for iOS so you can listen to Sleepy Boy Hawkins wherever you go! Details at http://itunes.apple.com/us/app/podomatic/id648258566?mt=8