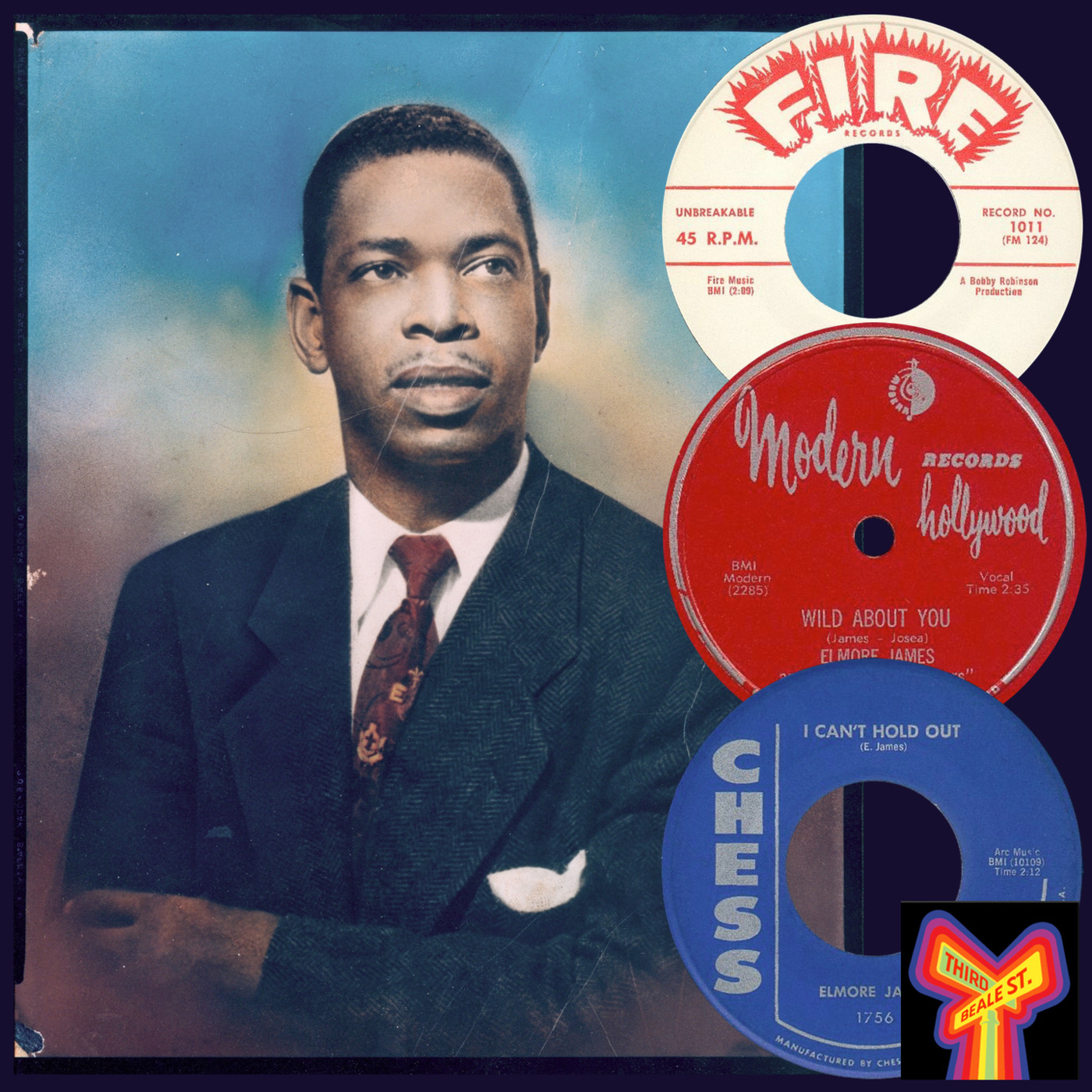 Please support the people who support Blues Unlimited! This week's episode comes to you, in part, by Dick Waterman Photography: http://dickwaterman.photoshelter.com


Join us for part three of our look at slide guitar legend, Elmore James. This time, we'll focus on the remaining singles from his career — for such record labels as Fire, Enjoy, Chief, Chess, Modern, and Flair. We'll hear everything from his last recordings for Joe Bihari (in 1955 and 1956), to selections from his final recording session (for producer Bobby Robinson) in early 1963.


Hand-painted photo of Elmore James courtesy of Blues Unlimited magazine.


This episode is available commercial free and in its original full-fidelity high quality audio exclusively to our subscribers at Bandcamp. Your annual subscription of $27 a year will go directly to support this radio show, and you'll gain INSTANT DOWNLOAD ACCESS to this and more than 120 other episodes from our extensive archive as well. More info is at http://bluesunlimited.bandcamp.com/subscribe