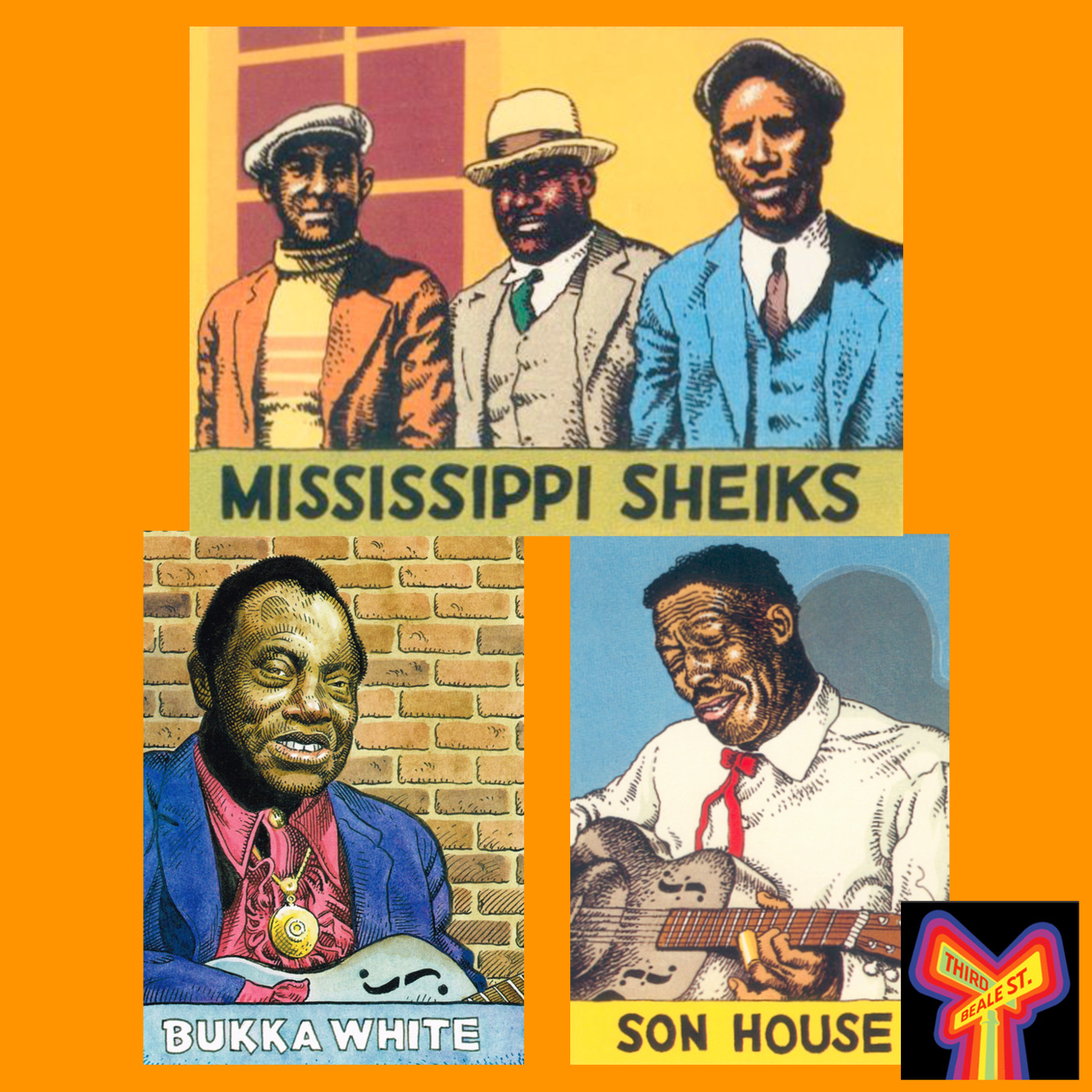 Note: As we mentioned last week, we reached back into the archives and dusted off this two-part episode on Mississippi blues for one last blast before it's officially "retired" from circulation. Enjoy!


On this episode of Blues Unlimited, we pick up where we left off last time, profiling some of the legendary blues masters that lived, worked, and recorded in the Magnolia State. Great, rare, and classic performances from the Mississippi Sheiks, Robert Johnson, Charley Patton, Son House, Big Joe Williams, Johnnie Temple, Bukka White, Tommy McClennan, and more.


Pictured: Illustrations of the Mississippi Sheiks and Son House by R. Crumb. Bukka White by William Stout.


To hear this episode commercial free and in its original full-fidelity high quality audio, it may be downloaded from Bandcamp at: http://tinyurl.com/ybv6bp5e