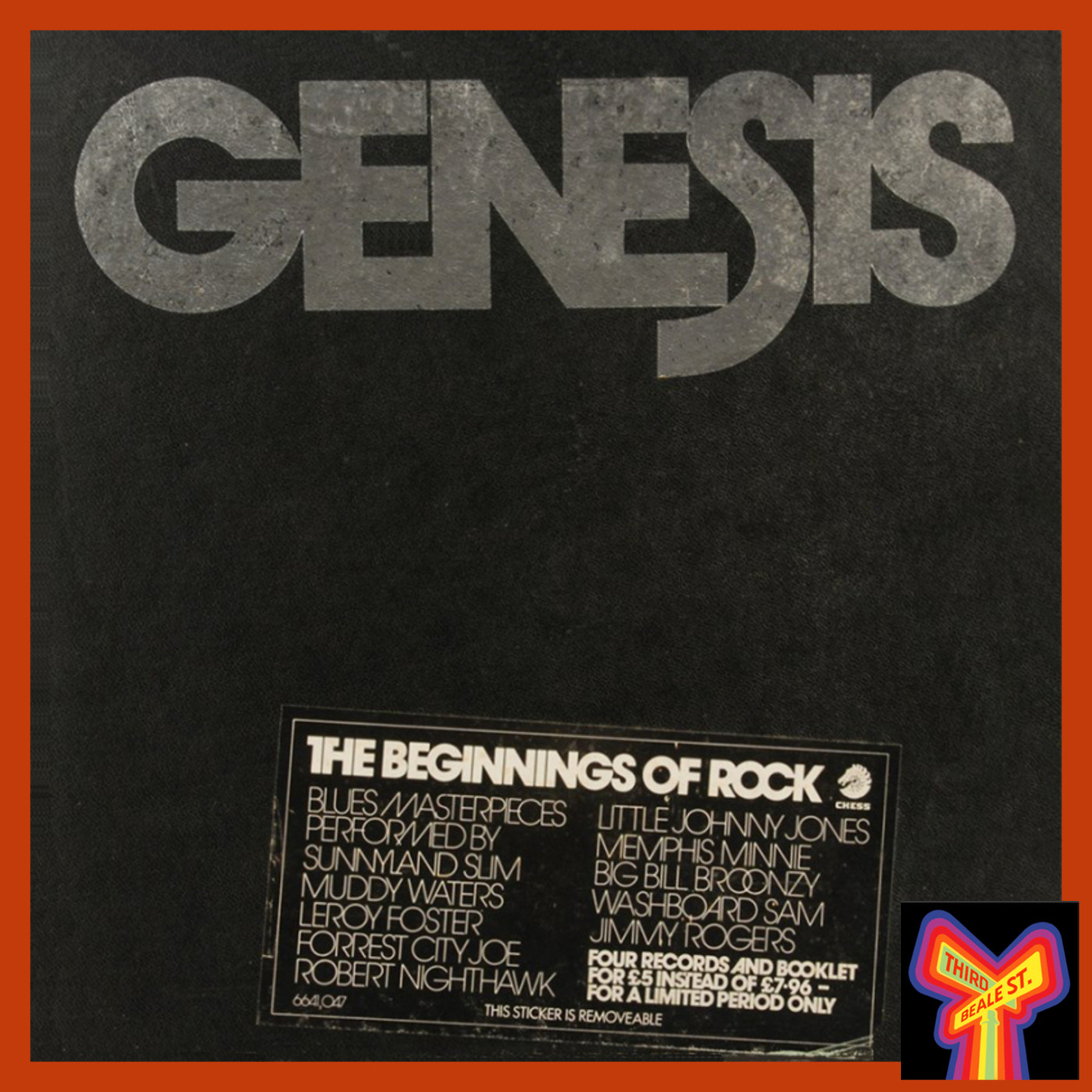 Genesis was a series of three box sets that came out in England between 1972 and 1975. Compiled by expert blues researchers Mike Leadbitter and Mike Rowe, they were lengthy explorations of the Chess catalog -- each volume contained four LPs and a lavishly illustrated booklet -- and featured classic selections and rare cuts, some of which are hard to find even today. 40 years later, the Genesis series has passed the test of time as a high water mark by which other reissues are judged, in terms of quality, selection of material, and level of research -- each of them now considered to be prized collectors items.


Mike Rowe would go on to author the definitive history of Chicago Blues with his landmark work, Chicago Breakdown, while Mike Leadbitter -- one of the founders of Blues Unlimited magazine (for whom this radio show is named in honor) -- would go on to write and edit countless articles and liner notes during his all too brief career. In addition, he was also the co-author of the standard discographical reference work, Blues Records, now in its fourth edition. The third volume of Genesis was dedicated to his memory when it came out in 1975, the year after he died.


When the review of the last Genesis volume came out in Blues Unlimited magazine in 1975, it was noted that there was an option for a fourth, similar volume. Sadly, this fantastic series would come to end with just three installments, but as the old saying goes, it was enough. It was not only testimony to a great record label and the musicians behind it, but also to a pair of passionate blues experts -- Mike Rowe and Mike Leadbitter -- who compiled the series and brought it to fruition. For that, we thank them for bringing this fantastic material to light, for all of us to enjoy.


Pictured: Each volume of Genesis was a box set containing 4 LPs and a lavishly illustrated booklet. Today, they are considered rare collectors items.


This episode is available commercial free and in its original full-fidelity high quality audio exclusively to our subscribers at Bandcamp. Your annual subscription of $27 a year will go directly to support this radio show, and you'll gain INSTANT DOWNLOAD ACCESS to this and more than 120 other episodes from our extensive archive as well. More info is at http://bluesunlimited.bandcamp.com/subscribe


Don't forget to install the PodOmatic Podcast Player app for iOS so you can listen to Sleepy Boy Hawkins wherever you go! Details at http://itunes.apple.com/us/app/podomatic/id648258566?mt=8