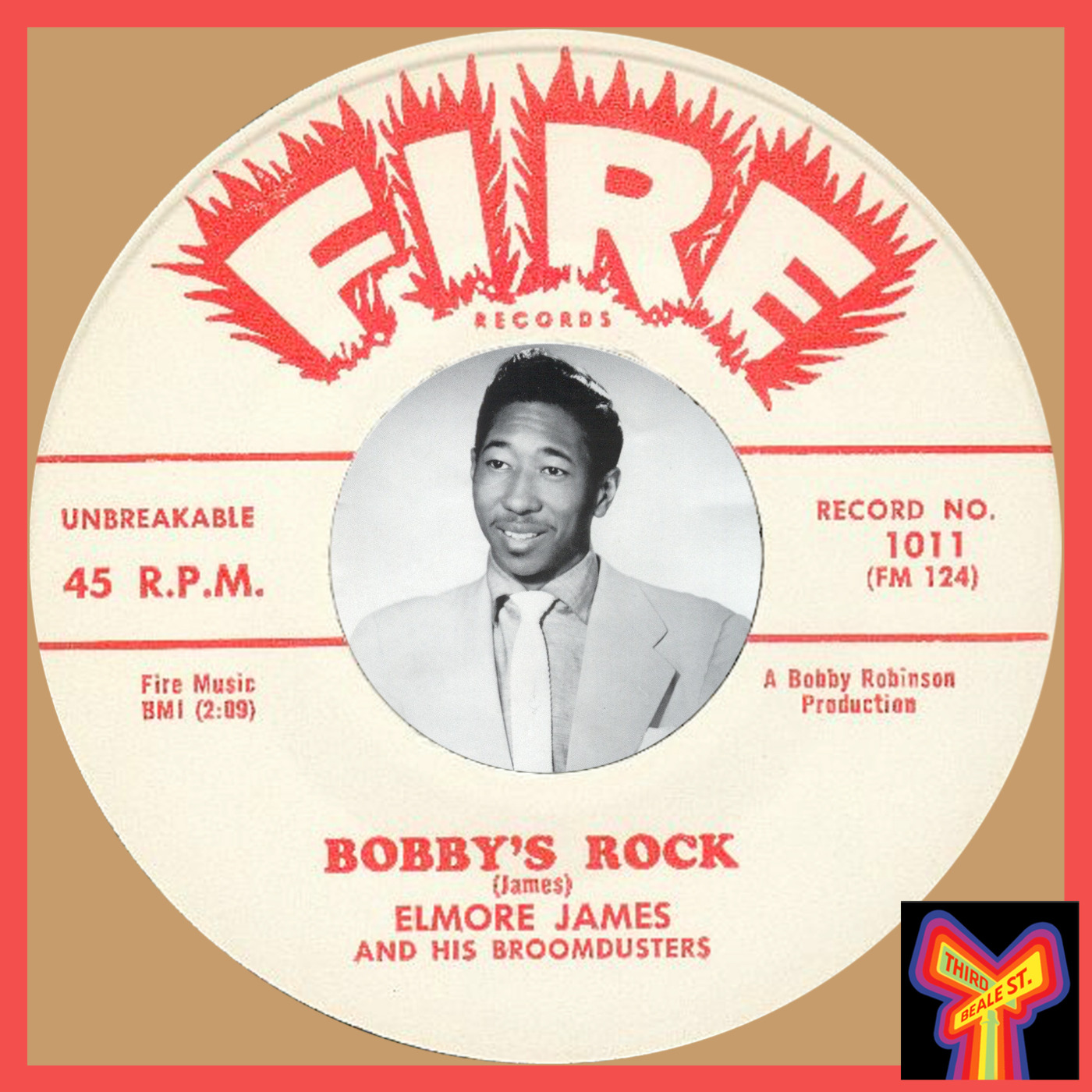 We're pleased to say that all three volumes of "Blues Unlimited: The Complete Radio Show Transcripts" have now been published as eBooks! They're available from Apple Books at https://tinyurl.com/y4rceu7b - Barnes & Noble at https://tinyurl.com/yxkvx6rl - and also available in the Kindle Store from Amazon at https://tinyurl.com/yyuwxbla (And please keep in mind that every dollar from every purchase will help keep an independent voice in blues radio alive and well! And we thank you!)


Join us as we aim the spotlight on Harlem's legendary independent record producer, Bobby Robinson. Not only could he lay claim to a prized series of labels — such as Fire, Fury, Enjoy and Red Robin — but could also boast of an equally impressive string of number one hits from such musicians as Wilbert Harrison, King Curtis, Buster Brown, Lee Dorsey, and more. In addition, recordings by such icons as Lightnin' Hopkins, Elmore James and Arthur "Big Boy" Crudup also became high water marks of their later careers. Originally, he got his start in the music business back in 1946, with his now-famous record shop, conveniently located just a few steps away from the hallowed ground of the Apollo Theater for over 60 years. A tribute to late, great Bobby Robinson, on this episode of Blues Unlimited.


Pictured: Independent producer Bobby Robinson, pictured with just one of his many productions.


AND.... ONE MORE WAY YOU CAN HELP -- BECOME A BANDCAMP SUBSCRIBER!


This episode is available commercial free and in its original full-fidelity high quality audio exclusively to our subscribers at Bandcamp. Your annual subscription of $27 a year will go directly to support this radio show, and you'll gain INSTANT DOWNLOAD ACCESS to this and more than 150 other episodes from our extensive archive as well. More info is at http://bluesunlimited.bandcamp.com/subscribe