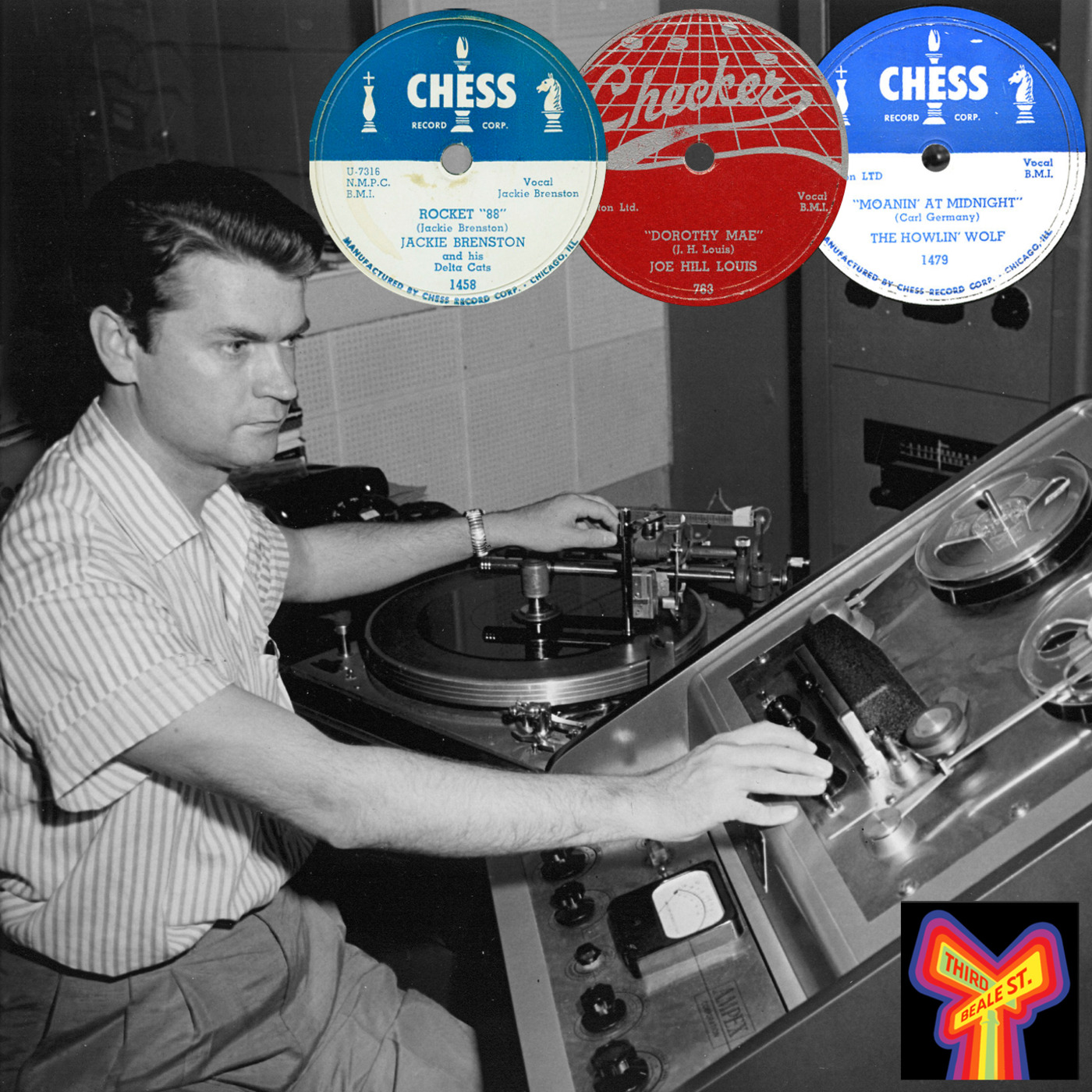 We need your support! Help us kick off 2018 with our best foot forward, helping to insure that we're here for you every week, and in the years to come! A couple bucks a month is all it takes to earn our undying, eternal thanks! Here's how you can help: http://tinyurl.com/gter36s


Join us as we continue our exploration of the blues recordings made by Sam Phillips. This time around, we'll dig into the 78 masters he cut for the Chess brothers in Chicago. Great, rare, and classic performances from Jackie Brenston, Ike Turner, Rufus Thomas, the Howlin' Wolf, and more. It's part two of the Sam Phillips Masters, on this episode of Blues Unlimited.


Pictured: The man at the controls, Sam Phillips; Inset: some of the releases he produced for the Chess brothers.


To hear this episode in its original full-fidelity high quality audio, it may be downloaded from Bandcamp at: http://tinyurl.com/ycay3e5a