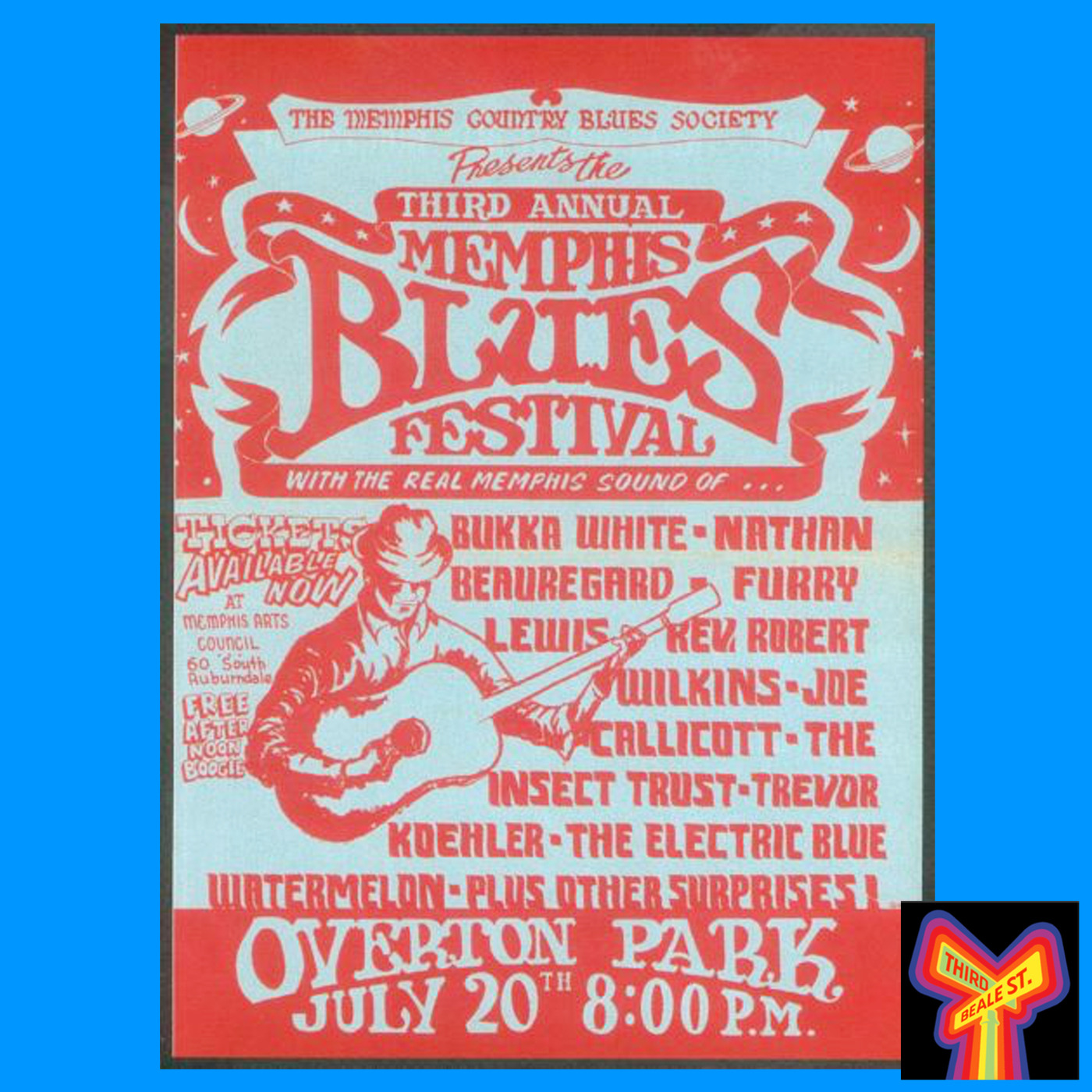 Please support the people who support Blues Unlimited! This week's episode comes to you, in part, by Dick Waterman Photography: http://dickwaterman.photoshelter.com


The 1960s were heady times when many "rediscovered" Blues musicians of the 1920s and '30s enjoyed a second career — playing and touring overseas and around the country, and occasionally making records. In Memphis, however — a city rich in musical history — one didn't have to go very far to hear a genuine, bonafide blues legend whenever you wanted. In an attempt to bring greater recognition to some of this living history, the Memphis Country Blues Society was formed, in part by Bill Barth, resulting in the short-lived Memphis Country Blues Festival, held between the years 1966 and 1970. Luckily, recordings were made at the 1968 and '69 Festivals, which will be our focus for this program. We'll hear from classic and legendary performers like Bukka White, Furry Lewis, Sleepy John Estes, Rev. Robert Wilkins, Mississippi Fred McDowell, and many more. A tribute to the Memphis Country Blues Festival, on this episode of Blues Unlimited.


Pictured: Original poster advertising the 1968 Memphis Country Blues Festival. Image courtesy of Mike Vernon/Blue Horizon Records.


This episode is available commercial free and in its original full-fidelity high quality audio exclusively to our subscribers at Bandcamp. Your annual subscription of $27 a year will go directly to support this radio show, and you'll gain INSTANT DOWNLOAD ACCESS to this and more than 120 other episodes from our extensive archive as well. More info is at http://bluesunlimited.bandcamp.com/subscribe


Don't forget to install the PodOmatic Podcast Player app for iOS so you can listen to Sleepy Boy Hawkins wherever you go! Details at http://itunes.apple.com/us/app/podomatic/id648258566?mt=8