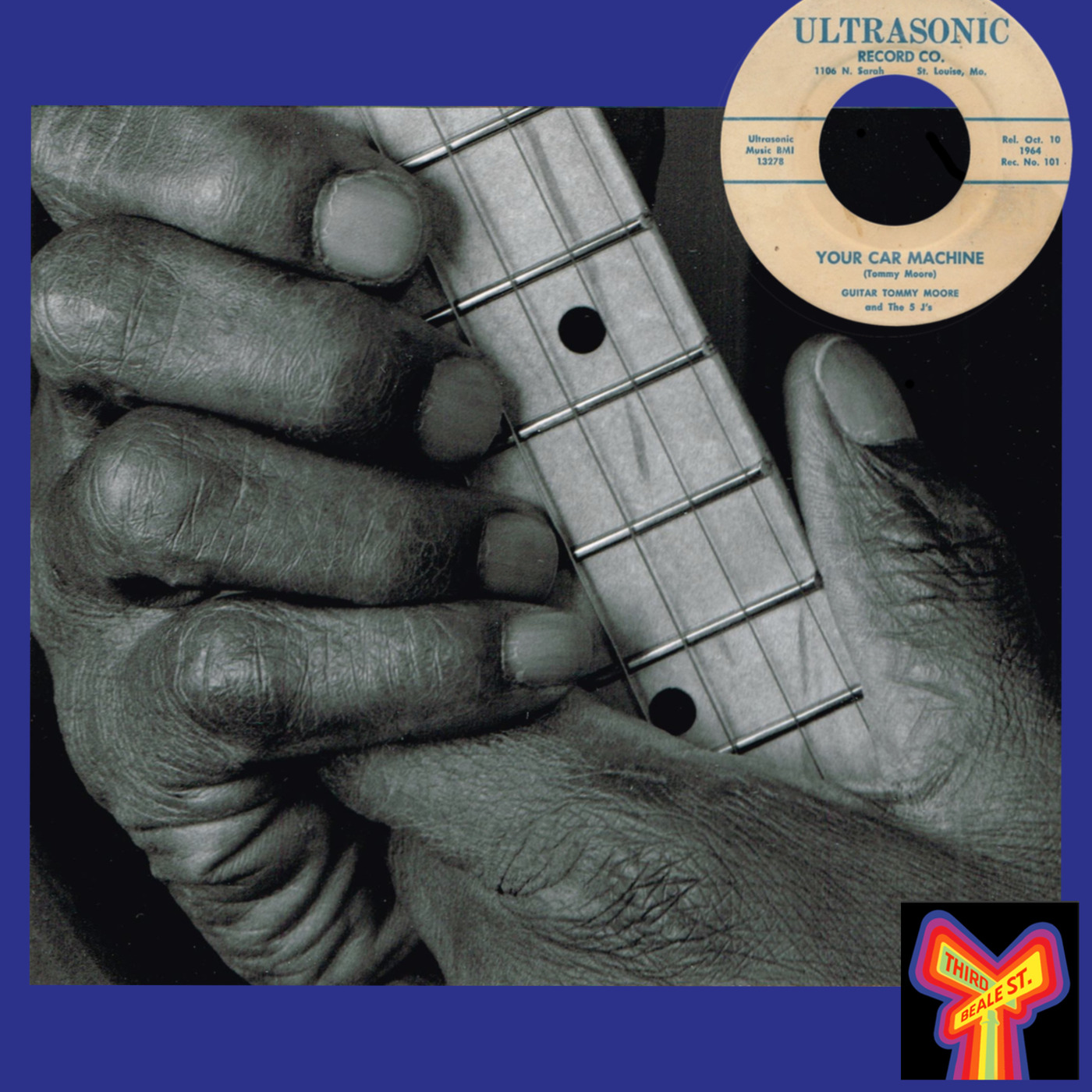 Your support is critical now, more than ever! Here's how you can help: http://tinyurl.com/gter36s


St. Louis, located near the southern end of the central Midwest, for many blues musicians making the trek north from Mississippi to Chicago during the 1940s and 1950s, was simply a stopping over point before continuing their journey. For others, such as the musicians being featured on this program, St. Louis was their home, and where they spent the bulk of their career. Unfortunately, unlike Chicago, Memphis, New Orleans, or New York, the River City was never a major recording center — and without a successful independent label like Atlantic, Chess, Stax, or Sun — opportunities to record were few and far in between. For a talented artist like James De Shay, who we find here captured by a BBC film crew in 1976, the opportunity to record commercially never came at all, while harmonica blower Doc Terry finally ended up cutting a few singles on his very own D.T.P. label in the early 1970s. Johnnie Johnson, of course, might be the most well-known name on the roster here, thanks to his long association with Chuck Berry — who found success in Chicago thanks to a tip from Muddy Waters, who told him to go see Phil and Leonard Chess (the rest, as they say, is history). Tommy Bankhead also came up from Mississippi, along the way, playing with a Who's Who of blues legends that would make anyone envious today. Bennie Smith, on the other hand, was a St. Louis native who became a mentor to so many other budding electric guitarists, it's hard to count them all. Among his students was Ike Turner, who we plan on profiling in a future episode. Pianist Clayton Love, it turns out, was a friend of Ike Turner, going back to their days in Clarksdale, first recording together in 1954 for Modern, and again in 1957 for the Federal imprint, in Cincinnati. Like Turner, Oliver Sain was another master craftsman who called St. Louis his home, descending from an impressive blues lineage. Not only was Dan Sane his grandfather (musical partner of the legendary Memphis guitarist Frank Stokes and one-half of the musical duo, the Beale Street Sheiks), but his step-father was also Willie Love, who recorded with Elmore James and Sonny Boy Williamson for Trumpet in the early 1950s. Sain, in turn, wore so many musical hats, it almost defies belief: multi-instrumentalist, songwriter, arranger, bandleader, producer, music publisher, and owner of a recording studio. Ironically, it was a random sample from one of his 45s, by a famous rap group, that brought him the greatest financial success of his career. At the other end of the spectrum, we find the obscure Guitar Tommy Moore, cutting a bona fide St. Louis classic in 1964. The label, Ultrasonic, was one of many owned by Gabriel — a famous disk jockey, who, as of this writing, can still be found plying his trade over the airwaves of his hometown. Blues expert Jim O'Neal has spent fruitless hours trying to track down the elusive Moore, with Gabriel saying all that he remembers about Moore, at this late date, is that he looked like Benny Hill. As they say, you can't really make this stuff up.


St. Louis was home to many talented musicians, and on this episode of Blues Unlimited, we pay tribute to a handful of them.


Special thanks to our good friend, radio colleague and fellow blues-lover Tony C., for help and assistance in preparing this program.


Pictured: The hands of St. Louis guitarist Bennie Smith. Photo by Bill Greensmith. Inset: A St. Louis classic from Guitar Tommy Moore.


Don't forget to install the PodOmatic Podcast Player app for iOS so you can listen to Sleepy Boy Hawkins wherever you go! Details at http://itunes.apple.com/us/app/podomatic/id648258566?mt=8