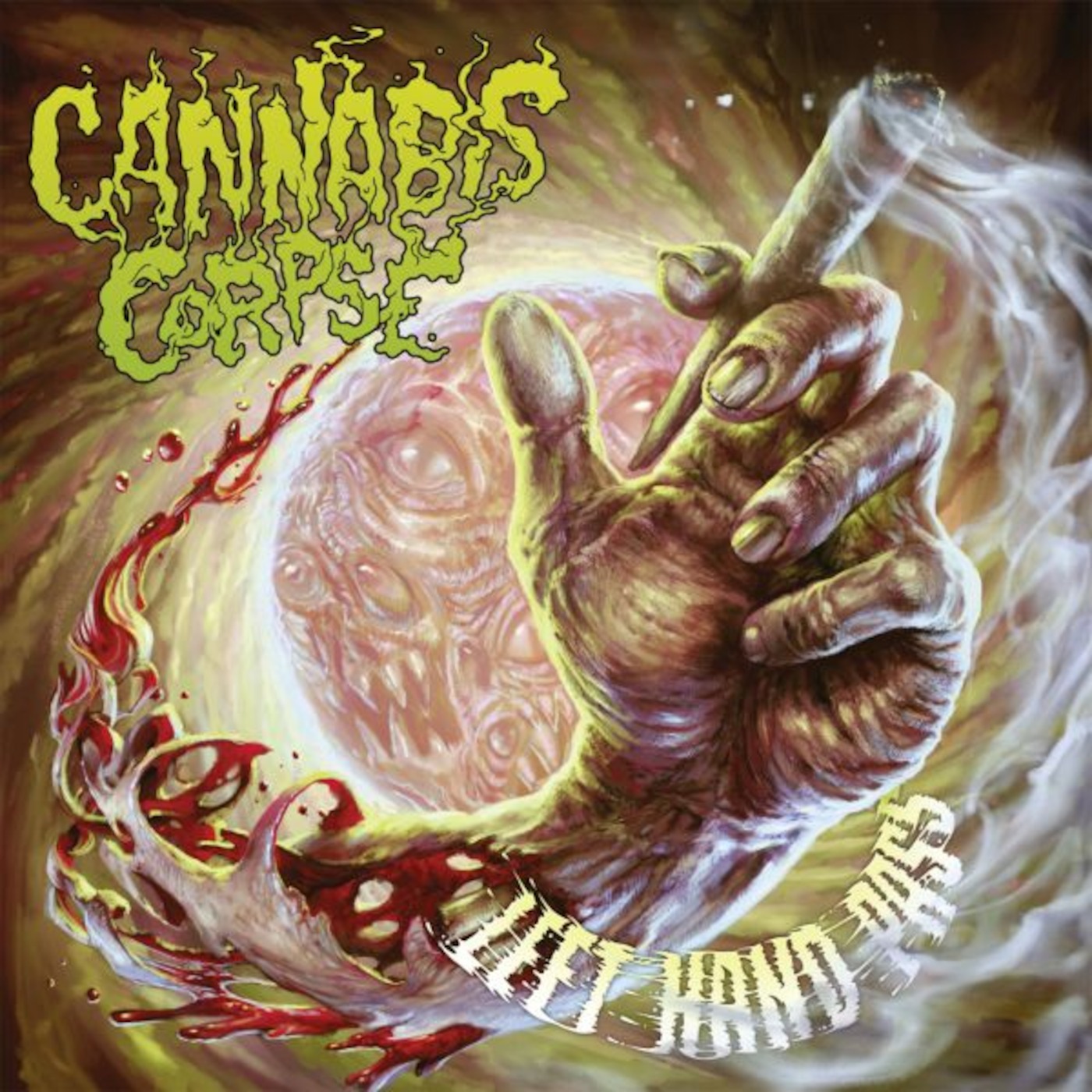 ~C A C O P H O N Y~
Christchurch's very own HEAVY METAL radio show on…
RDU98.5FM Tuesday's 10pm-12pm
Radio Addington 107.5FM, Friday & following Monday at 10pm
Listen or Download CACOPHONY at www.cacophonynz.podomatic.com
We're on Facebook! [Who isn't?] www.facebook.com/cacophonynz
www.metalradio.co.nz to hear the best Metal Radio NZ has to offer...
This time on CACOPHONY the LostMessiah managed to resist the cliché urge to do a HELL'oween Special and instead we have an hour of Thrash featuring Pokerface plus a heap of VladPRomotions artists. And the second hour is all about Death, albeit in a purple haze, featuring Cannabis Corpse and their new album. As always I squeeze in a couple or ten NZ Metal artists to fly the NZ Metal cause, feature some new releases/singles from the International scene and generally gaff my way through another episode of CACOPHONY! \m/
Cannabis Corpse [USA] [Death] - Left Hand Pass [2017]
www.cannabiscorpse.us
www.cannabiscorpseofficial.bandcamp.com
www.myspace.com/cannabiscorpseva
www.facebook.com/cannabiscorpseofficial
www.season-of-mist.com
...a Purple Haze of Death Playlist
Silent Torture [NZ] - Your Creation
Suffocation - Clarity Through Deprivation
The Lurking Fear - Vortex Spawn
Zirconium [NZ] - Embedded Within
Cannabis Corpse - In Battle There Is No Pot
Cannabis Corpse - Final Exhalation
Cannabis Corpse - The Friends That Come To Steal The Weed Of The Dead
Cannabis Corpse - Left Hand Pass Ulcerate [NZ] - Abrogation Crypt - BTK Belpheghor - Baphomet Dawn Of Azazel [NZ] - The Odius Tides
Gigs
Mon 6th November @ Valhalla [WEL] - Wintersun [Finland] - Forrest Seasons Tour. 7:30pm R18
http://www.valhallatouring.com
http://www.utr.co.nz
Thur 16th November @ Darkroom [CHCH] - Yarnspinner, Shetland & Old Haven - Stoner / Sludge / Doom. 9Pm R18 FREE.
Sat 9th December @ New City Hotel [CHCH] - Blazed and Confused - The Great Southern Doom Fest! Feat. Hobo Magic, Arc of Ascent, Stonehurst, Bloodnut, Triumphs, Opiumeater, Yarnspinner, Enfire, Old Haven & Shetland. 7Pm R18 $10 before 10pm, $15 after 10pm, No Entry after 12am.
Contact CACOPHONY
www.twitter.com/cacophonyradio
eMail requests2017@cacophony.co.nz
sMail CACOPHONY, POBox33044, Barrington, Christchurch 8244, New Zealand.