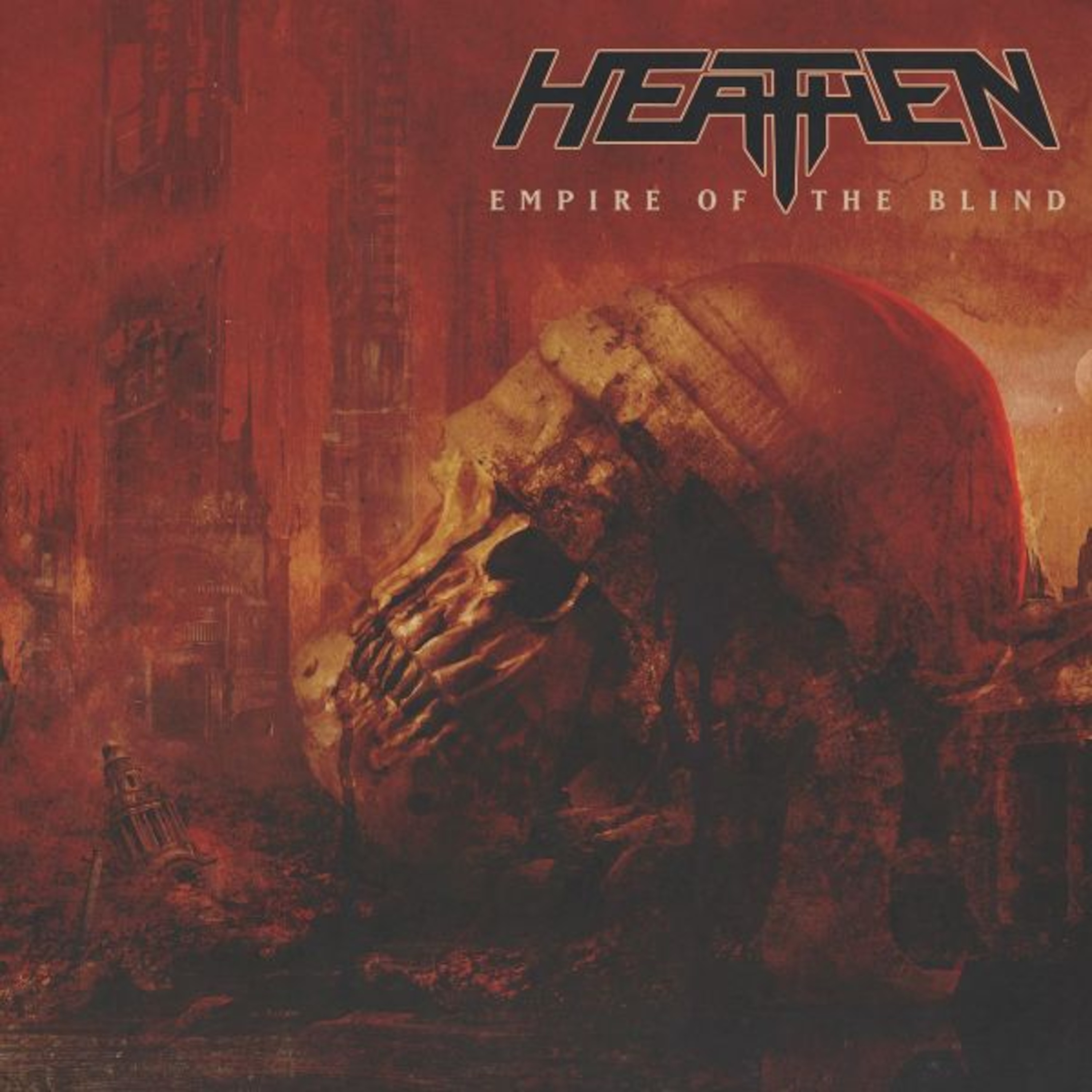 ~C A C O P H O N Y~
Christchurch's very own HEAVY METAL radio show on...
RDU98.5FM Tuesday's 10pm-12pm
Radio Addington 107.5FM, Friday & Monday at 10pm.
Listen or Download CACOPHONY at www.cacophonynz.podomatic.com
We're on Facebook! [Who isn't?] www.facebook.com/cacophonynz
www.metalradio.co.nz to hear the best Metal Radio NZ has to offer...
Heathen and Kataklysm are the feature artists this week on CACOPHONY the Heavy Metal Show. Joining them is new music from Kill The Lights, Masada, Shatter Brain, Testament, Crimson Shadows, Devildriver, Aether Realm, Desecrate. NZ Metal features between those tracks and The Lost Messiah features less often!
Heathen [USA] [Thrash] - Empire of the Blind [2020]
www.heathenthrash.bandcamp.com
www.myspace.com/heathenmetal
www.facebook.com/heathen.official
www.nuclearblast.de/en
Blinded Playlist
Kill The Lights - Into The Pit [Testament Cover]
Alien Weaponry [NZ] - Blinded
Heathen - The Blight
Heathen - Dead And Gone
Heathen - In Black
Heathen - Devour Bulletbelt [NZ] - Flames Of Hell Masada - 'Til Death Deny [NZ] - The Backwards Lie Shatter Brain - Life Ephemeral & Death Goes On Blacktooth [NZ] - Severed Ties Testament - Night Of The Witch Deathnir [NZ] - Bringer Of Evil
Kataklysm [Canada] [Melodic Death] - Unconquered [2020]
www.kataklysm.ca
www.myspace.com/kataklysm
www.facebook.com/kataklysm
www.nuclearblast.de/en
Crimson Shadows - Betrayed By Thy King
Dark Divinity [NZ] - Exegesis
Kataklysm - The Killshot
Kataklysm - Underneath The Scars
Kataklysm - The Way Back Home
Kataklysm - Defiant The Mark Of Man [NZ] - Greys Devildriver - Iona Aether Realm - Goodbye In Dread Response - Through Chasms Desecrate - Loneliness Is The Kingdom
GIGS - send your Gig Listing to gigs(at)cacophony.co.nz
Sun 14th Feb 2021 @ POWERSATION [Auckland] - Steel Panther [Rock/Metal, USA] - Heavy Metal Rules Tour
www.mjrpresents.com
Mon 22nd Feb 2021 @ HORNCASTLE ARENA [Christchurch] - Faith No More [USA] with RVG [Oz]
Wed 24th Feb 2020 @ SPARK ARENA [Auckland] -
www.frontiertouring.com/faithnomore
Fri 4th Jun 2021 @ SAN FRAN [Wellington] - Chelsea Wolfe [Gothic Doom, USA] Birth Of Violence Tour
Sat 5th Jun 2021 @ GALATOS [Auckland] -
www.utr.co.nz
Contact CACOPHONY
www.twitter.com/cacophonyradio
eMail requests2020(at)cacophony.co.nz
sMail CACOPHONY, POBox33044, Barrington, Christchurch 8244, New Zealand.