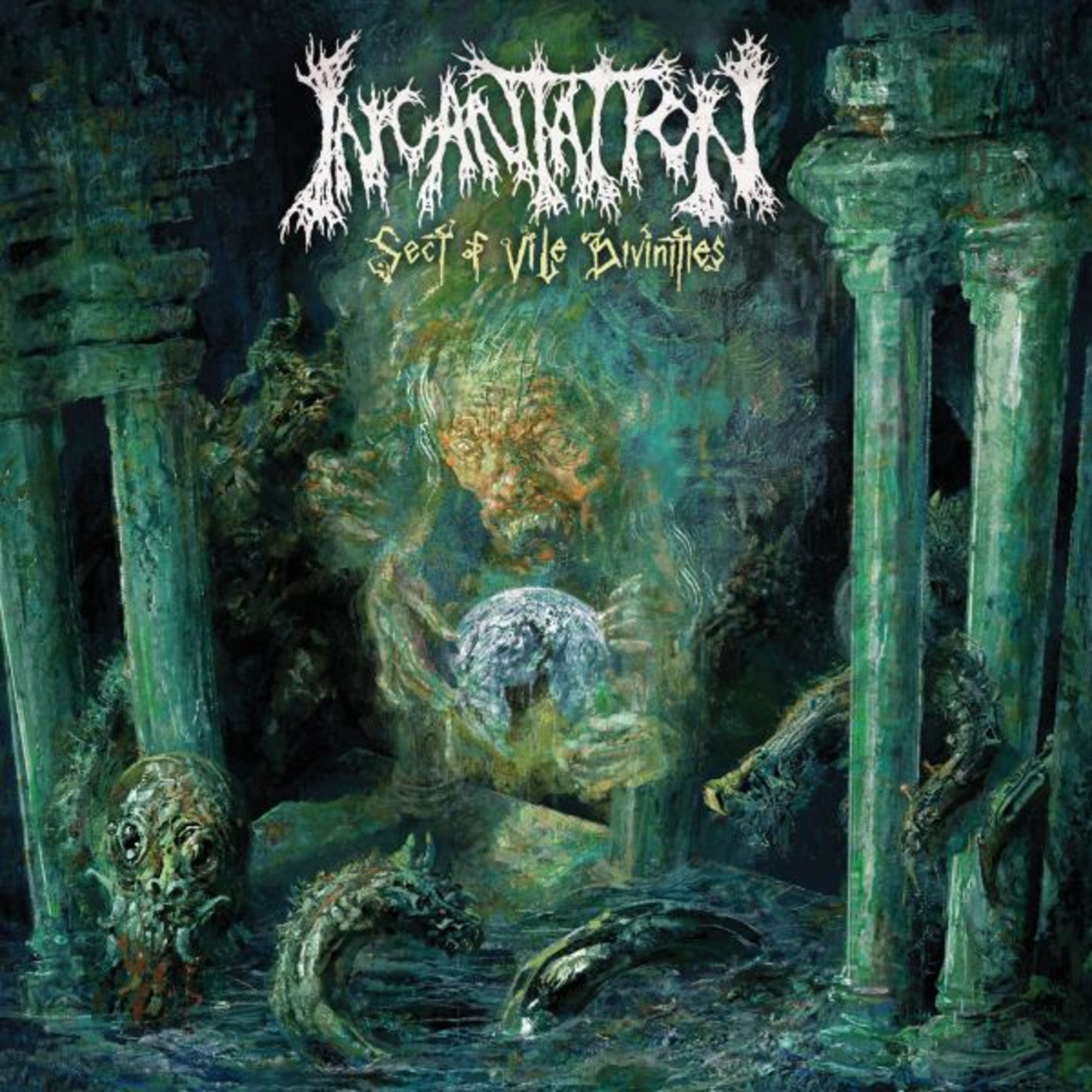 ~C A C O P H O N Y~
Christchurch's very own HEAVY METAL radio show on...
RDU98.5FM Tuesday's 10pm-12pm
Radio Addington 107.5FM, Friday & Monday at 10pm.
Listen or Download CACOPHONY at www.cacophonynz.podomatic.com
We're on Facebook! [Who isn't?] www.facebook.com/cacophonynz
www.metalradio.co.nz to hear the best Metal Radio NZ has to offer...
CACOPHONY this week has new albums from Incantation [Death] and Venomous Concept [Grindcore]. New releases from Exhumed, Revenge, Benighted, Sentencia, Gruesome, Abramelin & Living Gate. And as always your weekly dose of brutal as fuck NZ Metal.
Be a Hero, buy more Heavy Metal!
Incantation [USA] [Death] - Sect Of Vile Divinities [2020]
www.incantation.com
www.myspace.com/incantation
www.incantation666.bandcamp.com
www.facebook.com/incantationofficial
www.relapse.com
Vile Playlist
Living Gate - Living Gate
Bowel Rupture [NZ] - Black Line
Abramelin - Knife-Play
Depraved [NZ] - Begging For Salvation
Incantation - Entrails Of The Hag Queen
Incantation - Black Fathom's Fire
Incantation - Chant Of Formless Dead + Furys Manifesto
Incantation - Siege Hive Malevolence [NZ] - One God Further + Let Them Die Gruesome - A Mind Decayed Crypt Incursion [NZ] - The Great Mortality Sentencia - Solve et Coagula
Venomous Concept [USA] [Grindcore] - Politics Versus The Erection [2020]
www.venomousconcept.bandcamp.com
www.myspace.com/venomousconcept
www.facebook.com/officialvenomous.concept
www.season-of-mist.com
Politics Playlist
Benighted - Nails + Smoke Through The Skull
Gormukilliodokus [NZ] - Gravesite Desecration + Write Your Own Obituary
Venomous Concept - Simian Flu + Eliminate
Venomous Concept - Lemonade + Broken Teeth
Venomous Concept - Colossal Failure + Dementia Degeneration
Venomous Concept - Promise + Carrion Tuscoma [NZ] - Aerial Views Over Barcelona Cattle Decapitation Time's Cruel Curtain Revenge - Reign Power Blindfolded And Led To The Woods [NZ] - A Wolf In A Wall Street Tomb Scrotum [NZ] - He Of Cloven Hoof And Hellfire Exhumed - Dead, Deader, Deadest
GIGS - send your Gig Listing to gigs(at)cacophony.co.nz
*Gigs are on hold again due to Level 1+ Covid Plague controls throughout NZ. Guide is listed here for informational purposes only.
Tue 10th Nov @ VALHALLA [Wellington] - Stoned Jesus [Doom, Ukraine] and Somali Yacht Club
Wed 11th Nov @ WHAMMY [Auckland] -
www.utr.co.nz
Sat 14th Nov @ ISAAC THEATRE [Christchurch] - Violent Femmes [Punk, USA]
Mon 16th Nov @ OPERA HOUSE [Wellington] -
Tue 17th Nov @ LOGAN CAMPBELL CENTRE [Auckland] -
www.ticketek.co.nz
Mon 16th Nov @ STUDIO [Auckland] - Helmet [Alt Metal, USA] - 30th Anniversary Tour
Tue 17th Nov @ MEOW [Wellington] -
Thur 19th Nov @ CASSELS BLUE SMOKE [Christchurch] -
www.utr.co.nz
Sun 14th Feb 2021 @ POWERSATION [Auckland] - Steel Panther [Rock/Metal, USA] - Heavy Metal Rules Tour
www.mjrpresents.com
Mon 22nd Feb 2021 @ HORNCASTLE ARENA [Christchurch] - Faith No More [USA] with RVG [Oz]
Wed 24th Feb 2020 @ SPARK ARENA [Auckland] -
www.frontiertouring.com/faithnomore
Fri 4th Jun 2021 @ SAN FRAN [Wellington] - Chelsea Wolfe [Gothic Doom, USA] Birth Of Violence Tour
Sat 5th Jun 2021 @ GALATOS [Auckland] -
www.utr.co.nz
Contact CACOPHONY
www.twitter.com/cacophonyradio
eMail requests2020(at)cacophony.co.nz
sMail CACOPHONY, POBox33044, Barrington, Christchurch 8244, New Zealand.