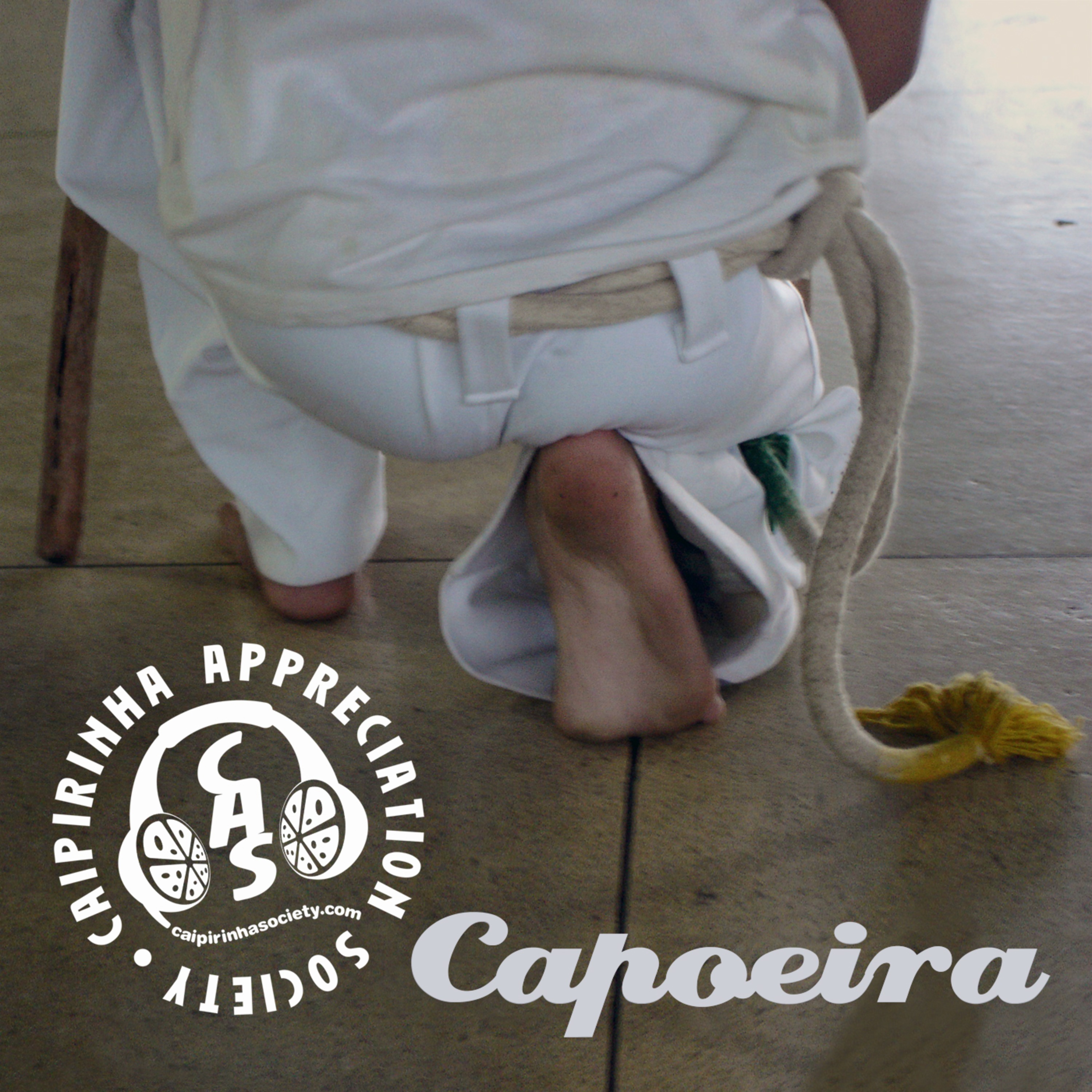 jackson do pandeiro | cravo carbono | fundo de quintal | joão nogueira | wilson simonal | rita ribeiro | marcos andré | mestre pastinha | dinho nascimento | black sonora | vó maria | monobloco | vinícius de moraes & maria creusa | jair rodrigues | estereo maracanã | partido em cinco | célia cruz & willie colon | tira poeira | sinval silva | ramiro musotto | mestre nagô | marco pereira | ...and much more!
CAPOEIRA MUSIC
Is it a dance? Is it a game? Is it a fight? Well, it's not an aeroplane, but it makes some people fly in the air... Here is our long-awaited Capoeira Special: if it doesn't get you physically spinning ON your head, it should get some great Brazilian tunes spinning IN your head... In short: here's an excellent selection of music inspired in Capoeira, plus interviews with two Brazilian mestres and a historic overview of Capoeira. A great way to introduce your non-initiated friends to this wonderful Afro-Brazilian tradition!
MÚSICA E CAPOEIRA
É uma dança? É um jogo? É uma luta? Avião, não é. Mas que faz muita gente voar pelos ares, faz... Nosso esperado especial sobre Capoeira, se não te fizer plantar bananeira, tem ginga pra deixar qualquer um tonto... Em suma: temos aqui uma seleção sensacional de músicas inspiradas na Capoeira, mais entrevistas com dois metres, mais uma visão geral do assunto! Uma ótima maneira para apresentar os não-iniciados a essa linda tradição afro-brasileira!