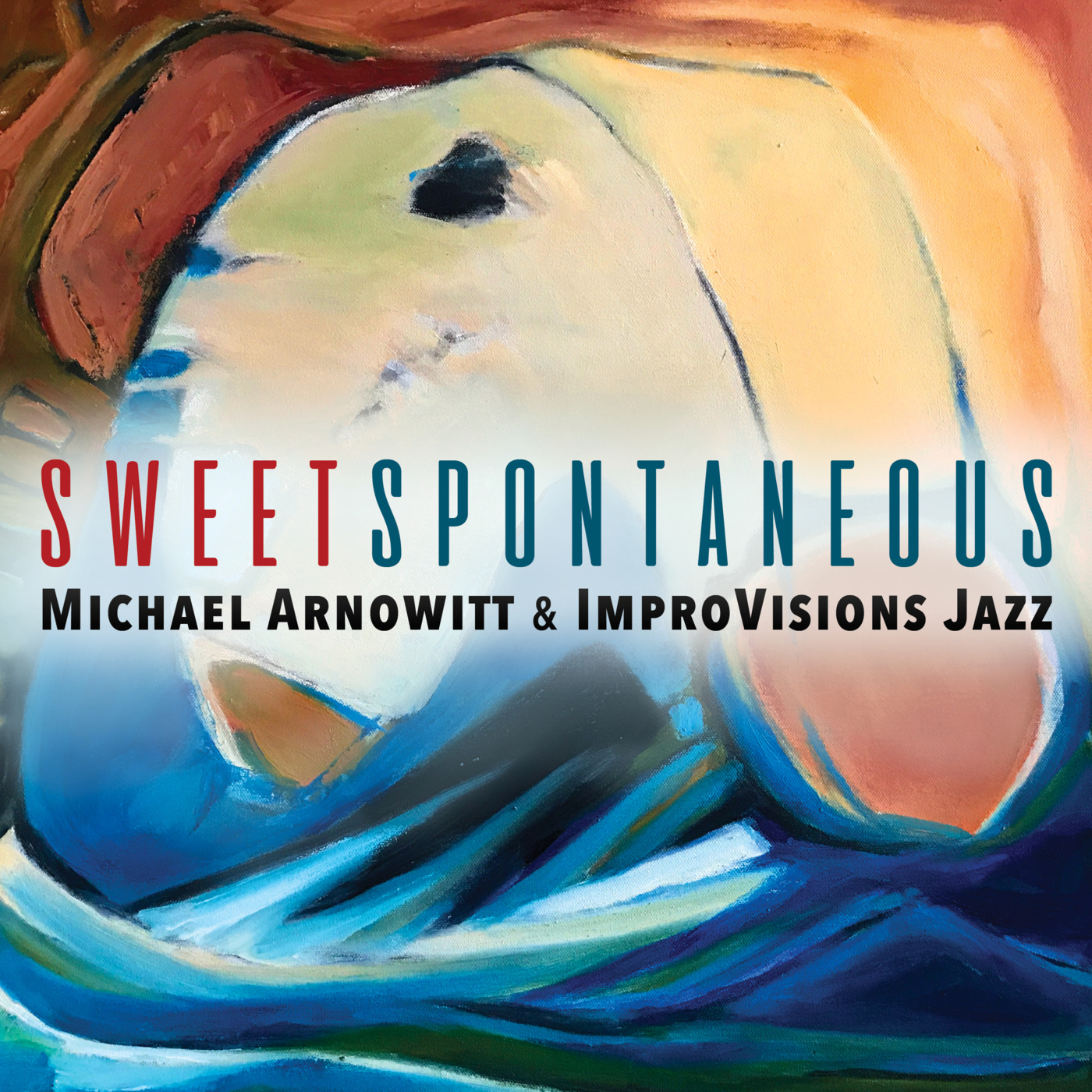 SWEET SPONTANEOUS
Michael Arnowitt & ImproVisions Jazz
Concert pianist and composer Michael Arnowitt, assisted by ImproVisions Jazz, makes his Big Round Records debut with SWEET SPONTANEOUS, the title drawn from a poem by e.e.cummings. This two-disc jazz album features 14 of Arnowitt's own compositions with the composer himself at the piano, joined by a dozen jazz notables including Yosvany Terry on alto sax, Lucas Pino on tenor sax, Dave Smith on trumpet, and Colin Stranahan on drums.
Against the Wind, featuring vocalist Shirley Crabbe, tells the story of a woman summoning the strength to persist in the face of powerful forces. In The Crossing, bassist Rick Rosato's accompaniment to the spoken words of a Langston Hughes poem evolves into a slow groove of brushes, keys, bass, and sax, rendering the listener completely spellbound.
Syria-us is the creative culmination of a deep study Arnowitt made of Syrian literature and music in preparation for benefit concerts he organized in 2016 to support humanitarian aid for Syrian refugees. The composer's love of Bulgarian music is shown in Bulgarian Hoedown's wild, exuberant fiddling and Shapka Swing, which opens with a triumphant fanfare that transitions to klezmer before emerging as the energetic gem of the album. Ascent features a reading of Maya Angelou's celebrated poem Still I Rise combined with a flirtatious melody and syncopated accompaniment reflecting the spunkiness of both poet and poem.
With SWEET SPONTANEOUS, Michael Arnowitt encapsulates the journey of world music into jazz with dignity, class, and just the right amount of swing. The Washington Post wrote of an Arnowitt concert: "He played with an exquisite sense of touch, color and musical imagination." Come join Michael Arnowitt as he takes us on voyages into these highly absorbing musical landscapes.