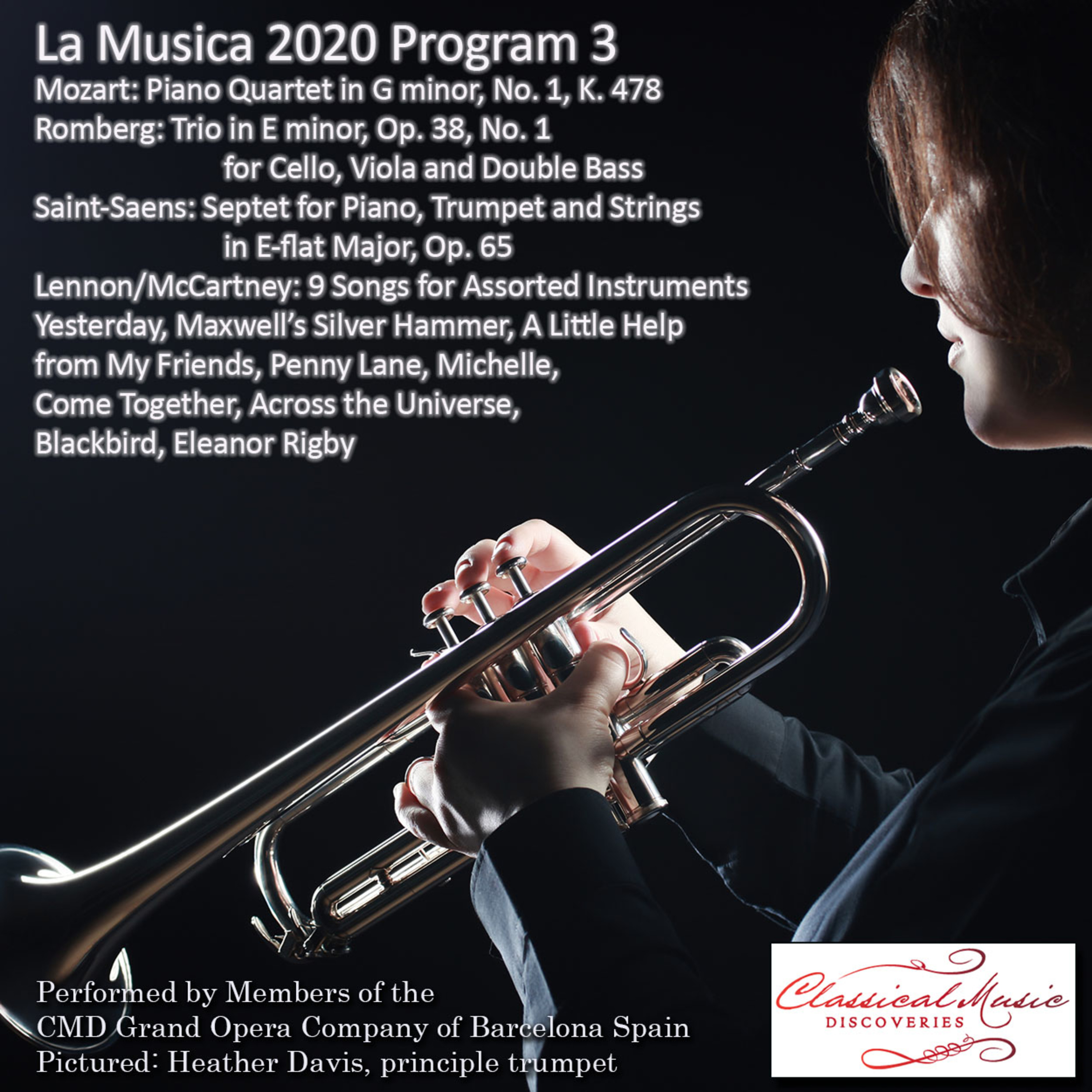 The 34th Season of La Musica International Chamber Music Festival has been canceled, however, the music still lives on!
Members of our CMD Grand Opera Company in Barcelona Spain perform -
Mozart: Piano Quartet in G minor, No. 1, K. 478
Romberg: Trio in E minor, Op. 38, No. 1 for Cello, Viola and Double Bass
Saint-Saens: Septet for Piano, Trumpet and Strings in E-flat Major, Op. 65
Lennon/McCartney: 9 Songs for Assorted Instruments
For more information about La Musica, please visit their website at LaMusicaFestival.org
Purchase the music (without talk) at:
http://www.classicalsavings.com/store/p1010/La_Musica_2020_Program_3_%2875%29.html
Your purchase helps to support our show!
Classical Music Discoveries is sponsored by La Musica International Chamber Music Festival and Uber.
@khedgecock
ClassicalMusicDiscoveries
KeepClassicalMusicAlive
LaMusicaFestival
CMDGrandOperaCompanyofVenice
CMDParisPhilharmonicinOrléans
CMDGermanOperaCompanyofBerlin
CMDGrandOperaCompanyofBarcelonaSpain
ClassicalMusicLivesOn
Uber
Please consider supporting our show, thank you!
http://www.classicalsavings.com/donate.html