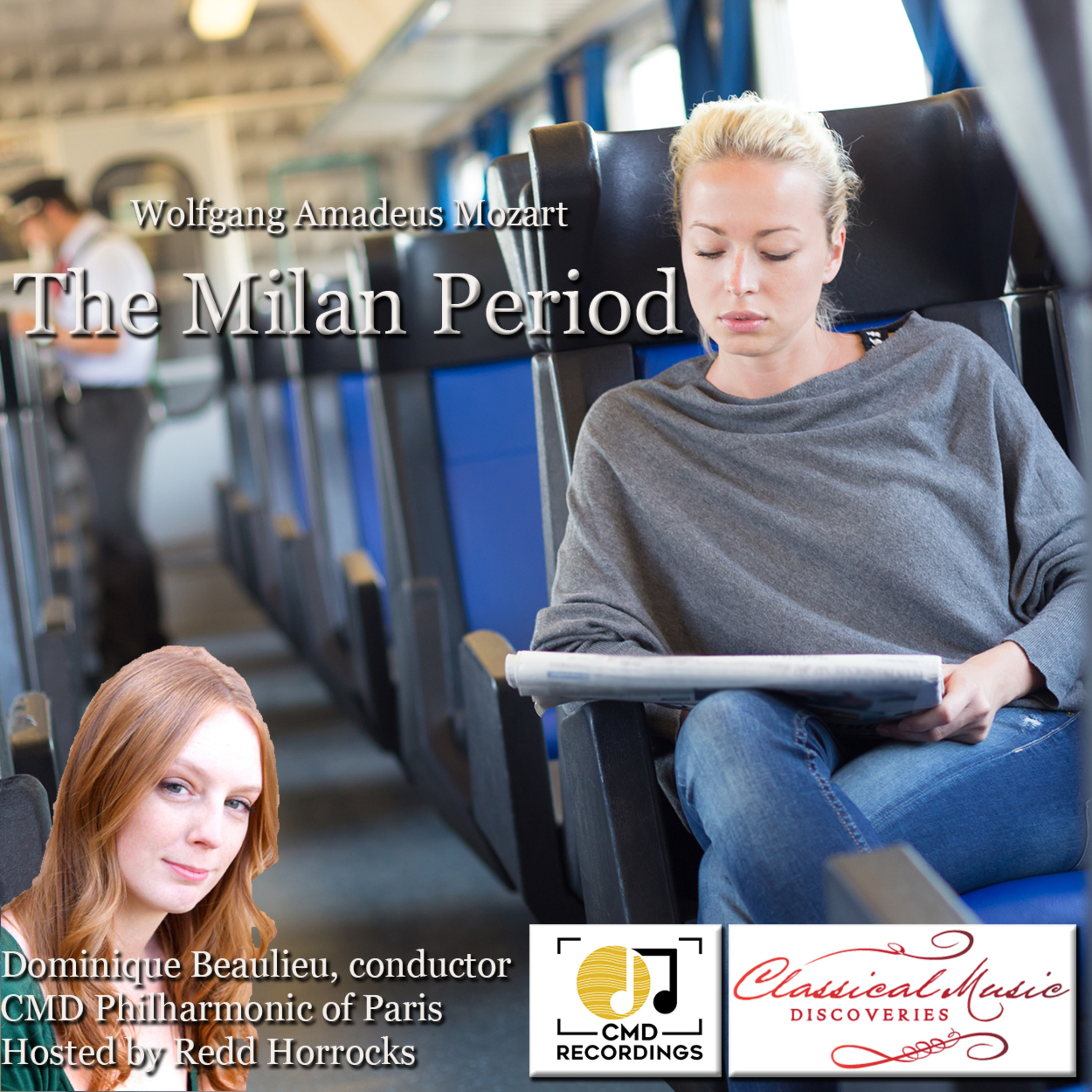 As we near the end of Mozart's tour of Italy, we find the Mozart family concluding their tour in Milan Italy. Here the 15-year-old Mozart would compose his last symphonies in the city of Milan and also, one of his most emotional symphonies, which we will play in next week's broadcast.
Symphony in C Major or Symphony 46
Symphony 13 in F Major
Divertimento 1
Purchase the music (without talk) for only $2.99 at:
http://www.classicalsavings.com/store/p1155/Mozart_-_The_Milan_Period.html
Your purchase helps to support our show!
Classical Music Discoveries is sponsored by La Musica International Chamber Music Festival and Uber.
@khedgecock
ClassicalMusicDiscoveries
KeepClassicalMusicAlive
LaMusicaFestival
CMDGrandOperaCompanyofVenice
CMDParisPhilharmonicinOrléans
CMDGermanOperaCompanyofBerlin
CMDGrandOperaCompanyofBarcelonaSpain
ClassicalMusicLivesOn
Uber
Please consider supporting our show, thank you!
http://www.classicalsavings.com/donate.html