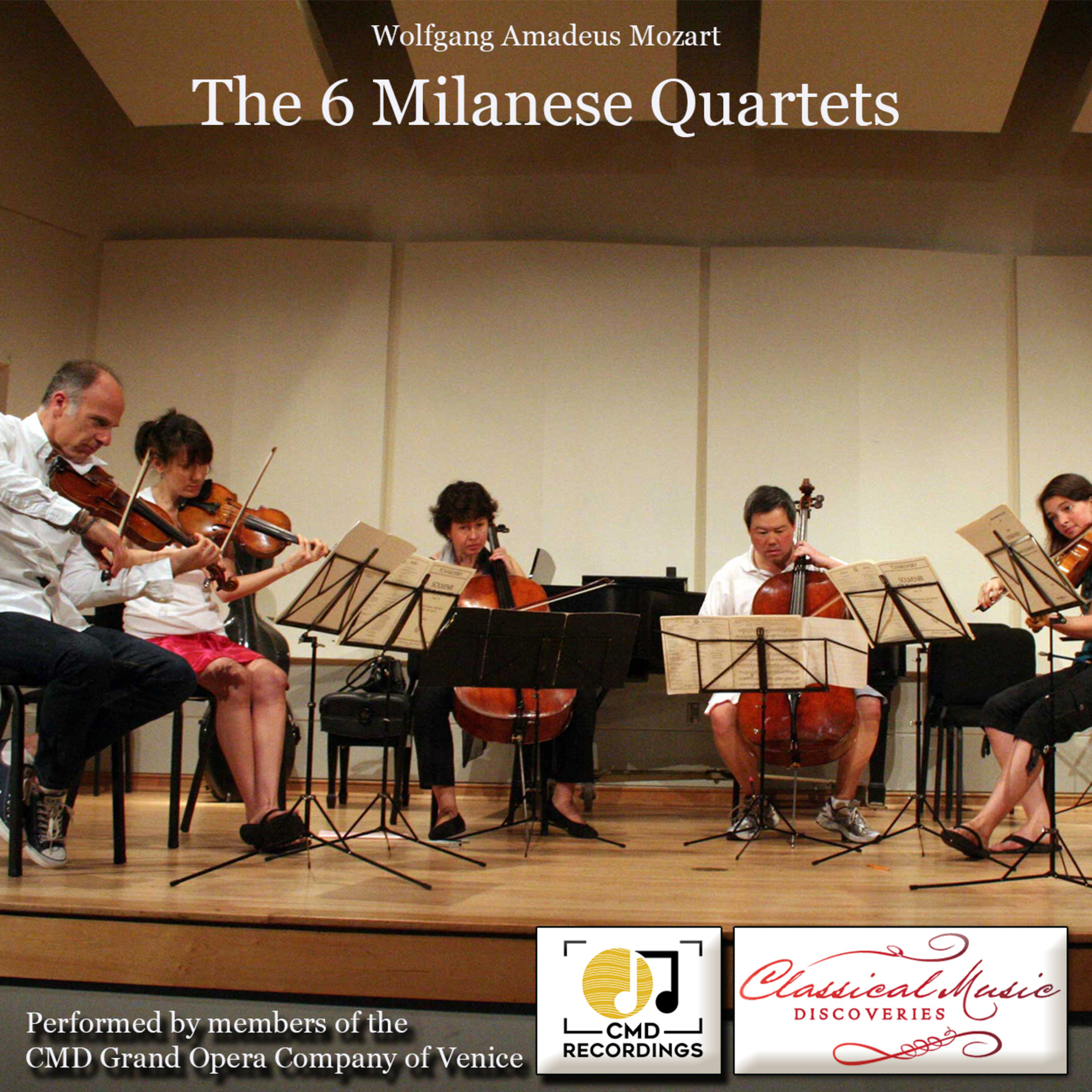 The 6 Milanese String Quartets composed by Mozart were composed while working on his opera "Lucio Silla."
Keeping with Mozart's youthful and playful side, the quartets were composed using the Circle of Fifths: D – G – C – F - B-flat and E-flat.
All six quartets have 3 movements.
All performances are performed by members of the CMD Grand Opera Company of Venice.
Quartet No. 2 in D major, K. 155
Quartet No. 3 in G major, K. 156
Quartet No. 4 in C major, K. 157
Quartet No. 5 in F major, K. 158
Quartet No. 6 in B flat major, K. 159
Quartet No. 7 in E flat major, K. 160
Purchase the music (without talk) for only $2.99 at:
http://www.classicalsavings.com/store/p1162/Mozart_-_The_6_Milanese_String_Quartets_.html
Your purchase helps to support our show!
Classical Music Discoveries is sponsored by La Musica International Chamber Music Festival and Uber.
@khedgecock
ClassicalMusicDiscoveries
KeepClassicalMusicAlive
LaMusicaFestival
CMDGrandOperaCompanyofVenice
CMDParisPhilharmonicinOrléans
CMDGermanOperaCompanyofBerlin
CMDGrandOperaCompanyofBarcelonaSpain
ClassicalMusicLivesOn
Uber
Please consider supporting our show, thank you!
http://www.classicalsavings.com/donate.html