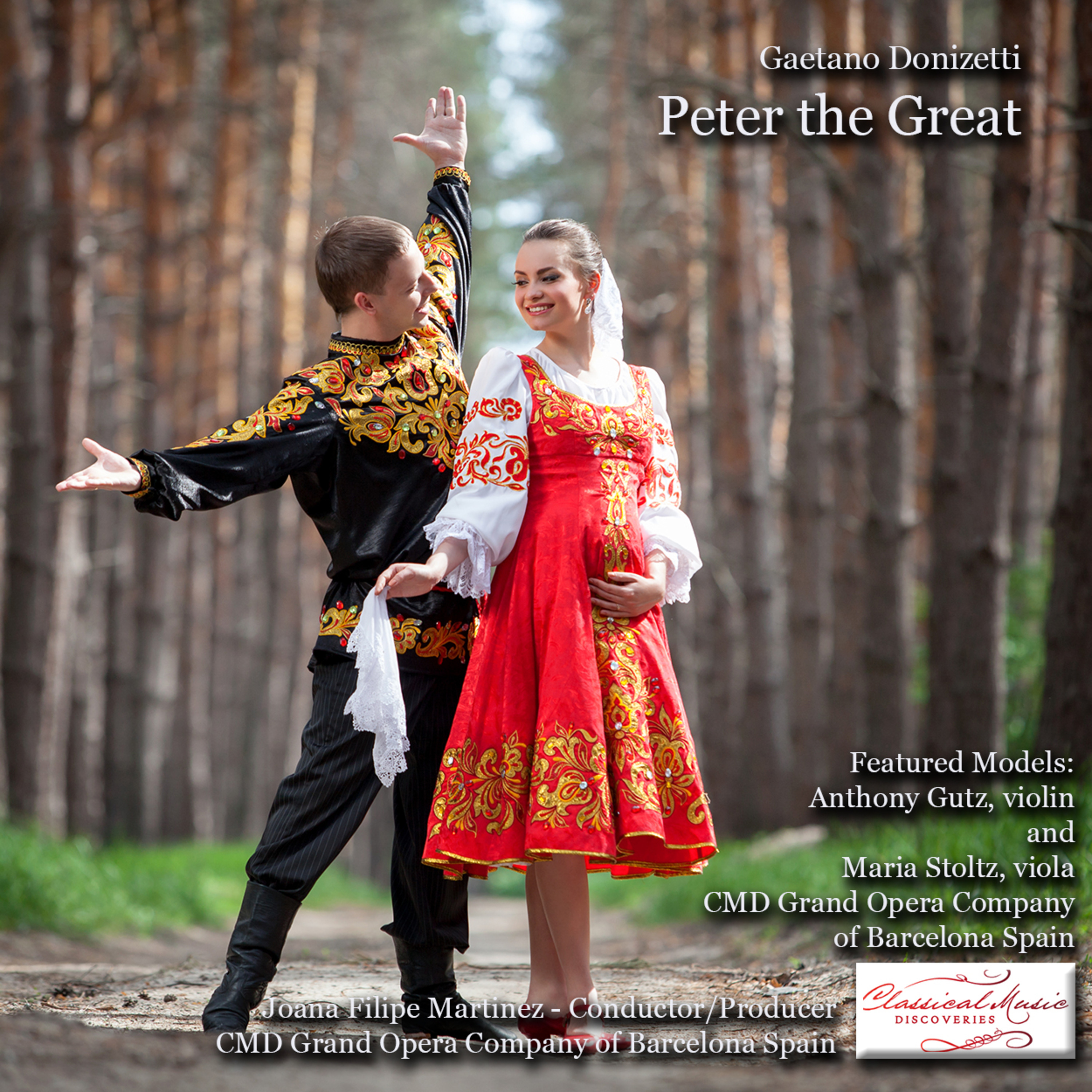 Il falegname di Livonia, o Pietro il grande, czar delle Russie (The Livonian Carpenter, or Peter the Great, Tsar of the Russias) is an 1819 opera buffa in two acts with music by Gaetano Donizetti set to a libretto by Gherardo Bevilacqua-Aldobrandini. The libretto was based in part on Felice Romani's libretto for Giovanni Pacini's opera Il falegname di Livonia, which had just been presented at La Scala in Milan on 12 April 1819. Another source was Alexandre Duval's comedy Le menuisier de Livonie, ou Les illustres voyageurs (1805).
Purchase the music (without talk) at:
http://www.classicalsavings.com/store/p939/Donizetti%3A_Peter_the_Great.html
Your purchase helps to support our show!
Classical Music Discoveries is sponsored by La Musica International Chamber Music Festival and Uber.
@khedgecock
ClassicalMusicDiscoveries
KeepClassicalMusicAlive
LaMusicaFestival
CMDGrandOperaCompanyofVenice
CMDParisPhilharmonicinOrléans
CMDGermanOperaCompanyofBerlin
CMDGrandOperaCompanyofBarcelonaSpain
ClassicalMusicLivesOn
Uber
Please consider supporting our show, thank you!
http://www.classicalsavings.com/donate.html