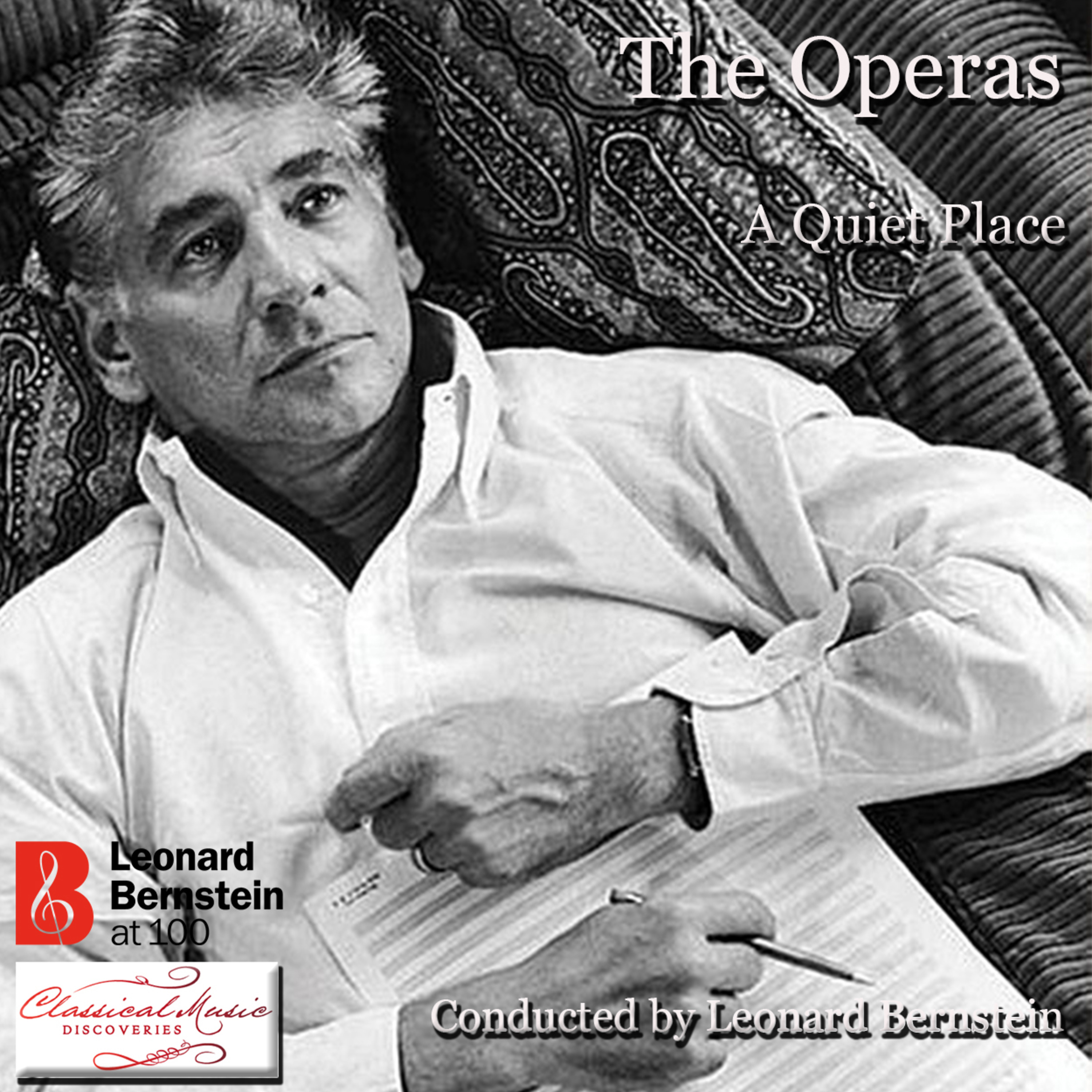 A Quiet Place is a 1983 American opera with music by Leonard Bernstein and a libretto by Stephen Wadsworth. It is a sequel to Bernstein's 1951 "opera in seven scenes" Trouble in Tahiti.
In its original form, A Quiet Place was in one act. Bernstein spoke of it as having a Mahlerian four-section structure. The premiere, conducted in Houston by John DeMain on June 17, 1983, was a double bill: Trouble in Tahiti, intermission, A Quiet Place.
In its three-act form, Act II largely consisted of Trouble in Tahiti in flashback. This form appeared in 1984, with John Mauceri conducting in Milan and Washington. It was refined in 1986 for Vienna, where a recording was made and the composer himself conducted.
Conducted by Leonard Bernstein
Purchase the music (without talk) at:
http://www.classicalsavings.com/store/p671/Bernstein%3A_A_Quiet_Place.html
Your purchase helps to support our show!
Classical Music Discoveries is sponsored by La Musica International Chamber Music Festival and Uber.
@khedgecock
ClassicalMusicDiscoveries
KeepClassicalMusicAlive
LaMusicaFestival
CMDGrandOperaCompanyofVenice
CMDParisPhilharmonicinOrléans
CMDGermanOperaCompanyofBerlin
CMDGrandOperaCompanyofBarcelonaSpain
ClassicalMusicLivesOn
Uber
Please consider supporting our show, thank you!
http://www.classicalsavings.com/donate.html