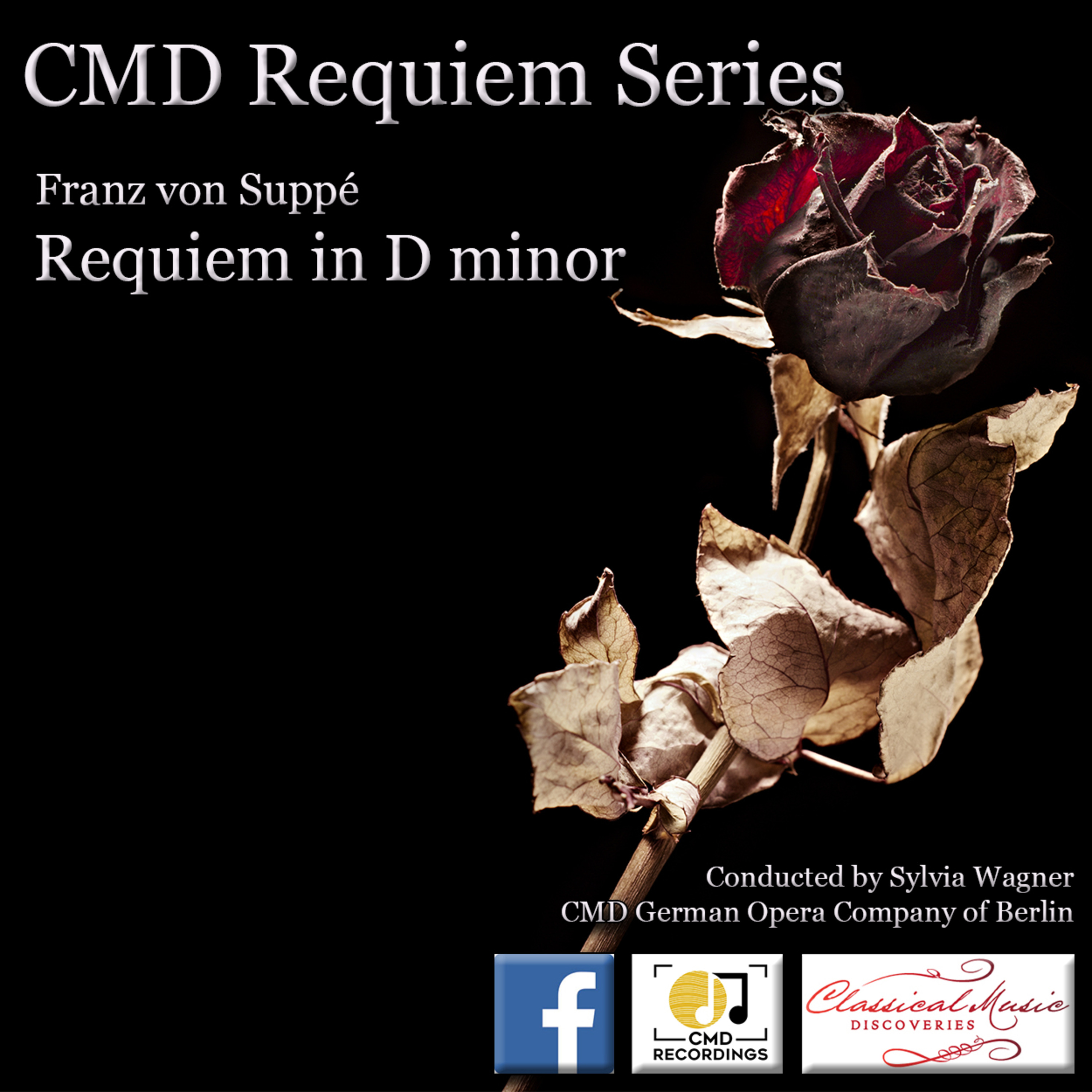 Requiem in D minor (1855) is for soli, choir, and orchestra. Despite his success in the operetta world, Suppé repeatedly strove to leave his mark in other, completely different, musical domains. We can see this, especially in his sacred works, many of which he composed in his later years. The Requiem in D minor can be regarded as the apotheosis of his sacred oeuvre. He dedicated the work to his friend and mentor Franz Pokorny, who directed several theaters simultaneously (in Vienna, Baden, Oedenburg, and Pressburg). In 1855, five years after Pokorny's death, Suppé completed the Requiem and had it performed in November of the same year at a commemorative mass in honor of his friend held at Vienna's Piarist Church. Although the work was performed several times over the next years and drew great acclaim from the public, it gradually became caught in the crossfire of the critics. The branded the Requiem "Italian style" as too operetta-like, and felt that the character of the piece was too cheerful and lacking in seriousness.
Performed by the CMD German Opera Company of Berlin
Conducted by Sylvia Wagner
Purchase the music (without talk) for only $2.99 at:
http://www.classicalsavings.com/store/p479/Suppe%3A_Requiem_in_D_minor.html
Your purchase helps to support our show!
Classical Music Discoveries is sponsored by La Musica International Chamber Music Festival and Uber.
@khedgecock
ClassicalMusicDiscoveries
KeepClassicalMusicAlive
LaMusicaFestival
CMDGrandOperaCompanyofVenice
CMDParisPhilharmonicinOrléans
CMDGermanOperaCompanyofBerlin
CMDGrandOperaCompanyofBarcelonaSpain
ClassicalMusicLivesOn
Uber
Please consider supporting our show, thank you!
http://www.classicalsavings.com/donate.html