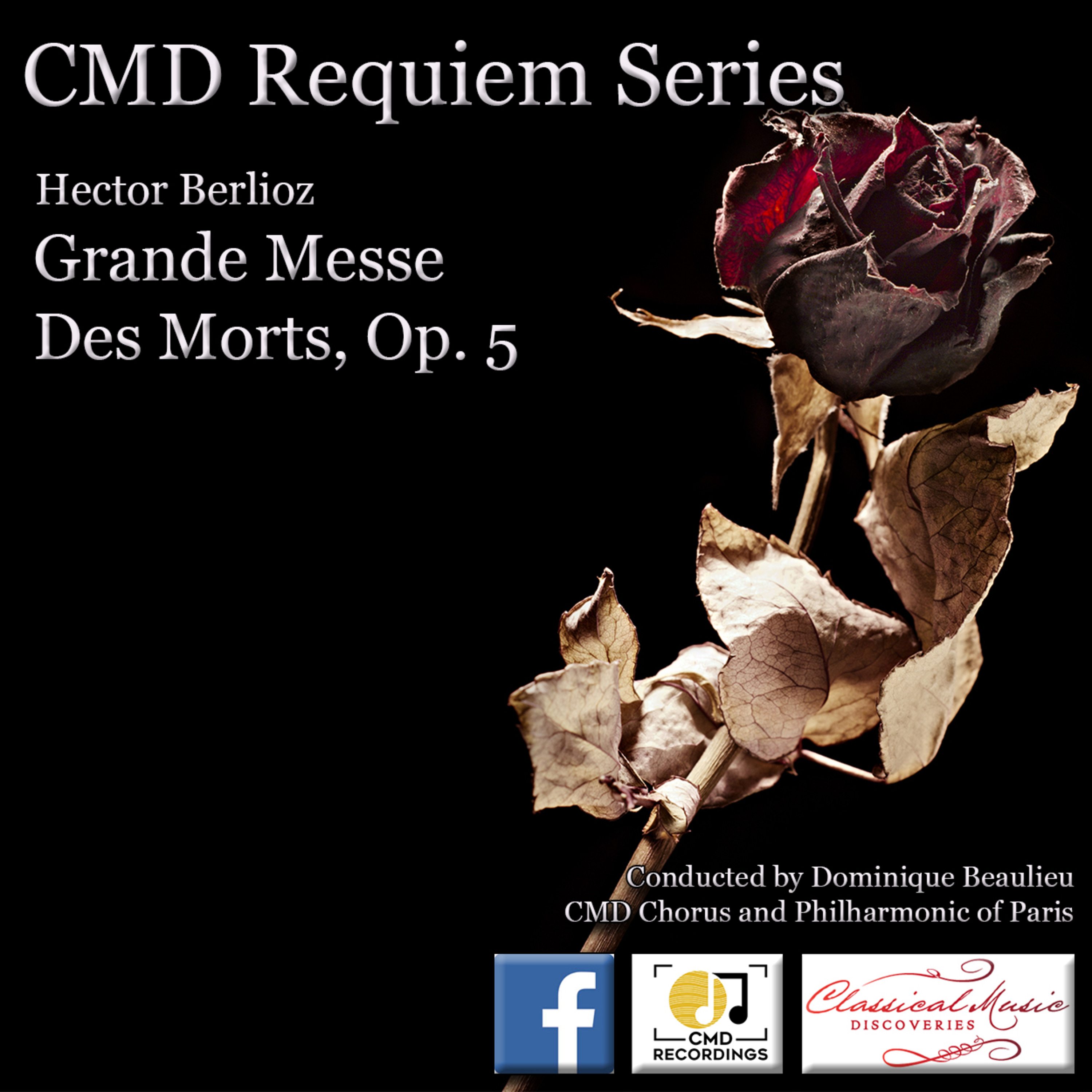 The Grande Messe des morts (or Requiem), Op. 5, by Hector Berlioz was composed in 1837. The Grande Messe des Morts is one of Berlioz's best-known works, with a tremendous orchestration of woodwind and brass instruments, including four antiphonal offstage brass ensembles placed at the corners of the concert stage. The work derives its text from the traditional Latin Requiem Mass. ​
Dominique Beaulieu, conductor
​CMD Philharmonic and Chorus of Paris
Purchase the music (without talk) for only $2.99 at:
http://www.classicalsavings.com/store/p481/Berlioz%3A_Grande_Messe_Des_Morts_-_Requiem%2C_Op._5.html
Your purchase helps to support our show!
Classical Music Discoveries is sponsored by La Musica International Chamber Music Festival and Uber.
@khedgecock
ClassicalMusicDiscoveries
KeepClassicalMusicAlive
LaMusicaFestival
CMDGrandOperaCompanyofVenice
CMDParisPhilharmonicinOrléans
CMDGermanOperaCompanyofBerlin
CMDGrandOperaCompanyofBarcelonaSpain
ClassicalMusicLivesOn
Uber
Please consider supporting our show, thank you!
http://www.classicalsavings.com/donate.html