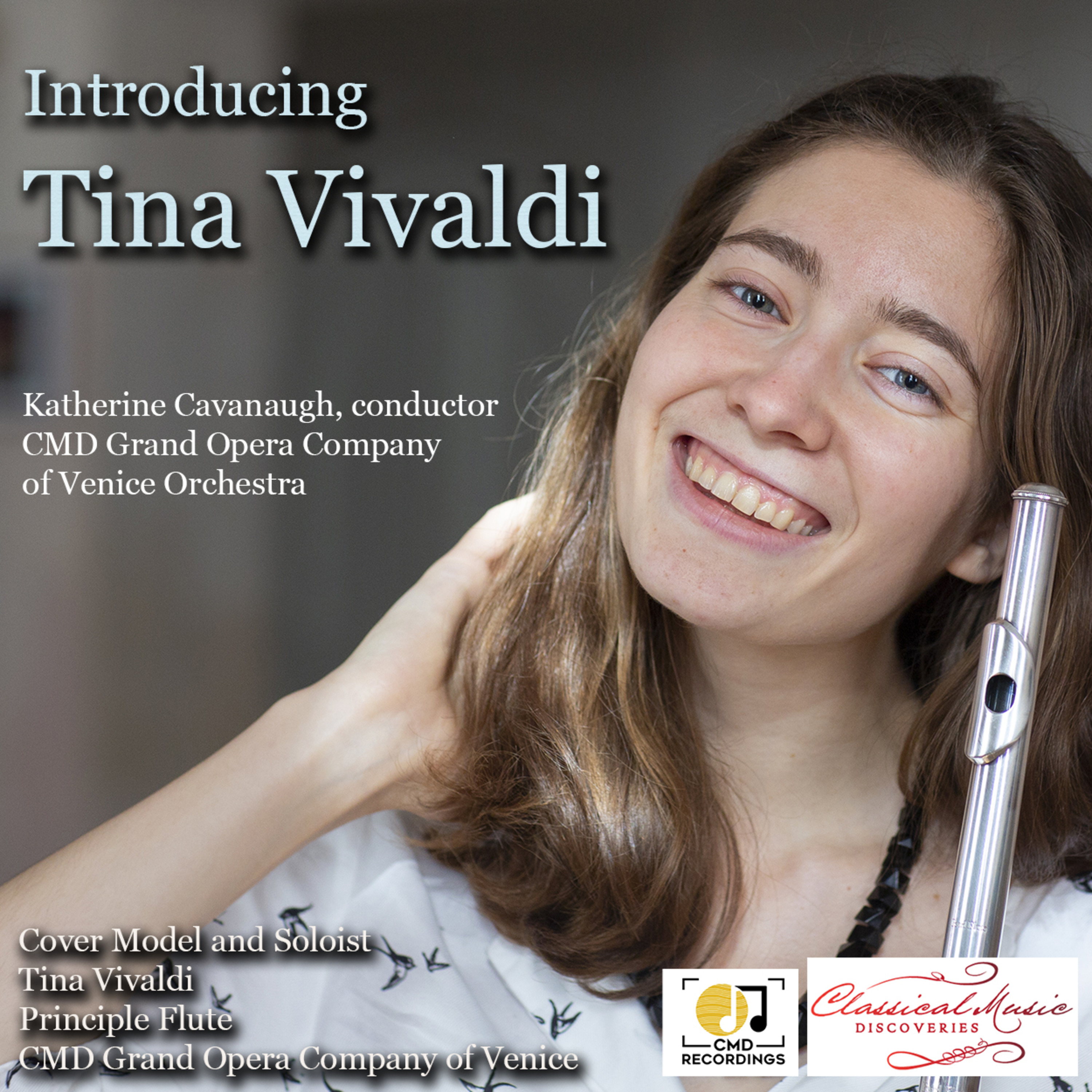 Tina Vivaldi is a wonderful example of our "Women in Classical Music Program."
Tina was working as a checkout clerk in Naples when we were alerted to a girl that was a fabulous flutist, but due to her lack of formal music education, could not find a job doing what she loved best.
After an audition, we were amazed as to how brilliantly she played the flute, and yet she never had any formal music training in her life. She was a 100% self-taught flutist.
We put her through an intense orchestral and music training program at our CMD Orchestral Training facility and now you can hear the results.
Purchase the music (without talk) for only $2.99 at:
http://www.classicalsavings.com/store/p771/Introducing_Tina_Vivaldi_%28digital_download%29.html
Your purchase helps to support our show!
Classical Music Discoveries is sponsored by La Musica International Chamber Music Festival and Uber.
@khedgecock
ClassicalMusicDiscoveries
KeepClassicalMusicAlive
LaMusicaFestival
CMDGrandOperaCompanyofVenice
CMDParisPhilharmonicinOrléans
CMDGermanOperaCompanyofBerlin
CMDGrandOperaCompanyofBarcelonaSpain
ClassicalMusicLivesOn
Uber
Support us on Patreon
https://www.patreon.com/user?u=4186107