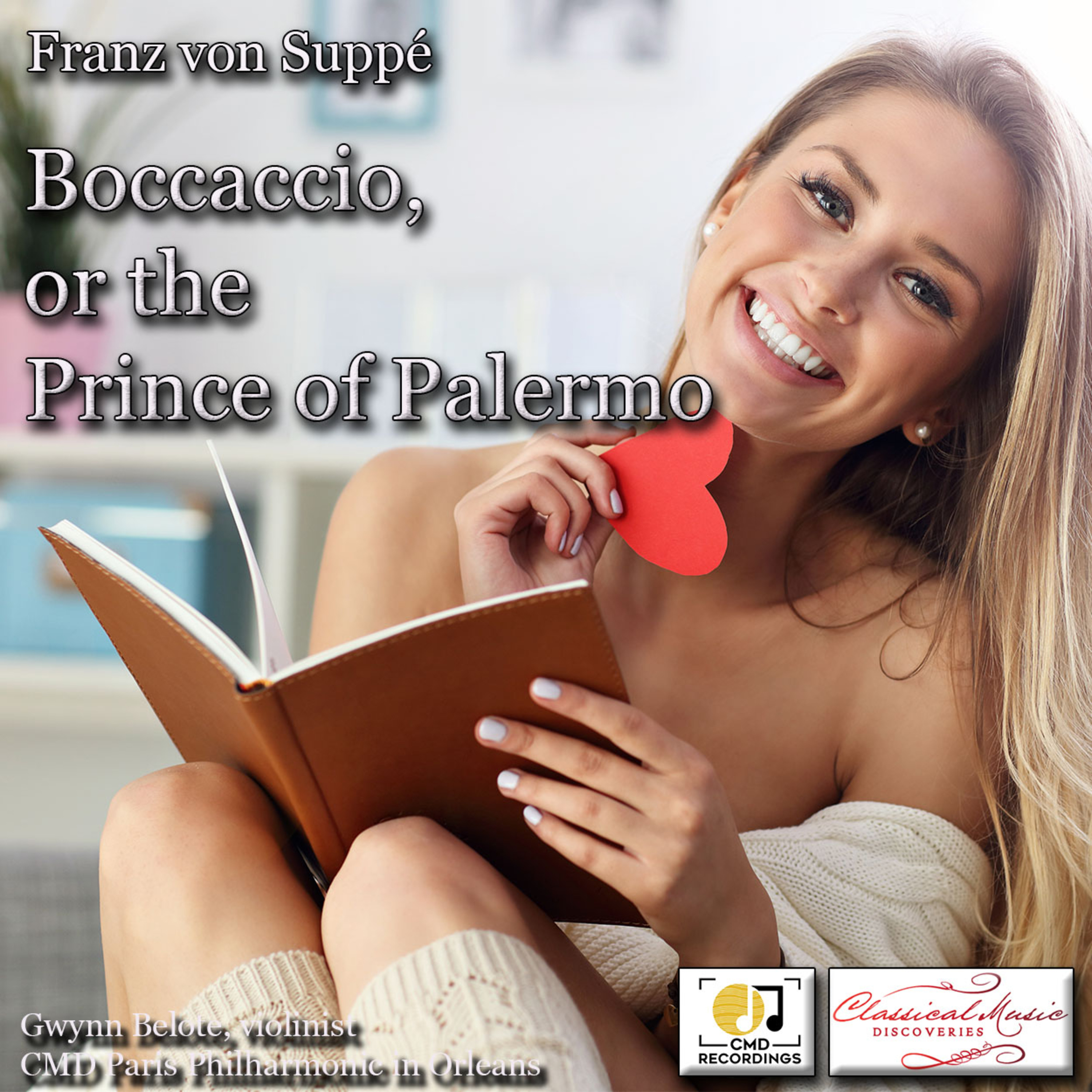 Boccaccio, oder Der Prinz von Palermo (Boccaccio, or the Prince of Palermo) is an operetta in three acts by Franz von Suppé to a German libretto by Camillo Walzel and Richard Genée, based on the play by Jean-François Bayard, Adolphe de Leuven, Léon Lévy Brunswick and Arthur de Beauplan, based in turn on The Decameron by Giovanni Boccaccio.
Purchase the music (without talk) for only $2.99 at:
http://www.classicalsavings.com/store/p1037/Suppe%3A_Boccaccio%2C_or_the_Prince_of_Palermo.html
Your purchase helps to support our show!
Classical Music Discoveries is sponsored by La Musica International Chamber Music Festival and Uber.
@khedgecock
ClassicalMusicDiscoveries
KeepClassicalMusicAlive
LaMusicaFestival
CMDGrandOperaCompanyofVenice
CMDParisPhilharmonicinOrléans
CMDGermanOperaCompanyofBerlin
CMDGrandOperaCompanyofBarcelonaSpain
ClassicalMusicLivesOn
Uber
Support us on Patreon
https://www.patreon.com/user?u=4186107