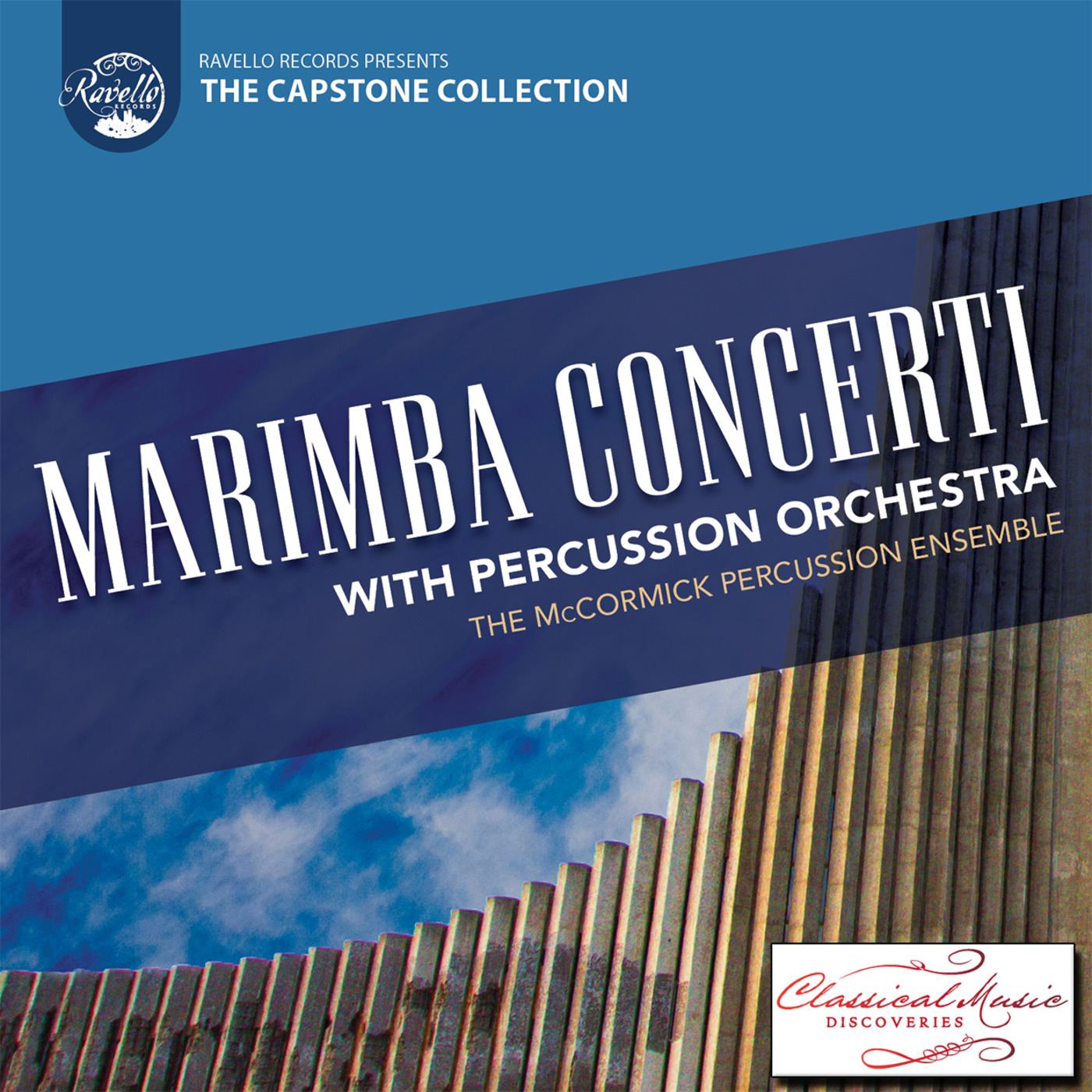 On MARIMBA CONCERTI WITH PERCUSSION ORCHESTRA (2006), Robert McCormick conducts his McCormick Percussion Group – an ensemble comprised of 20 marimbists and accompanied by guest pianist Corey Holt Merenda throughout. Guest conductor Cayenna Rosa Ponchione appears on her composition The Creation, the album's concluding track.
Other compositions on the album include The Alabados Song by Paul Bissell; Concertino for Two Marimbas and Six Percussionists by Jan Van Landerhem; Concertino for Marimba and Four Percussionists by Chihchun Chi-sun Lee; Concerto for Marimba and Percussion Ensemble by Daniel Adams; and Concertino for Marimba and Percussion Ensemble by Paul Reller.
In expressing his gratitude for the record, Landerhem said he was "touched by the ensemble's poetry and technical precision. The sound and the performance of the ensemble are of high professional standards, and could be compared with the best percussion ensembles I have heard. This is also true for the performances of the other compositions."
McCormick is currently Professor of Music at the University of South Florida and timpanist with Opera Tampa. He is a former member of the Harry Partch Ensemble and served as principle percussionist and assistant timpanist with the Florida Orchestra for twenty seasons.
He has authored several articles, solos and two percussion texts: Percussion for Musicians and 32 Duets for Percussion. Robert was the 2006 recipient of the Florida Music Educator of the Year Award, the 2007 Grand Prize winner of the Keystone Percussion Composition Award, and the 2010 recipient of the Jerome Krivanek Distinguished University Teacher Award.
Purchase now at:
http://www.classicalsavings.com/store/p334/Marimba_Concerti.html