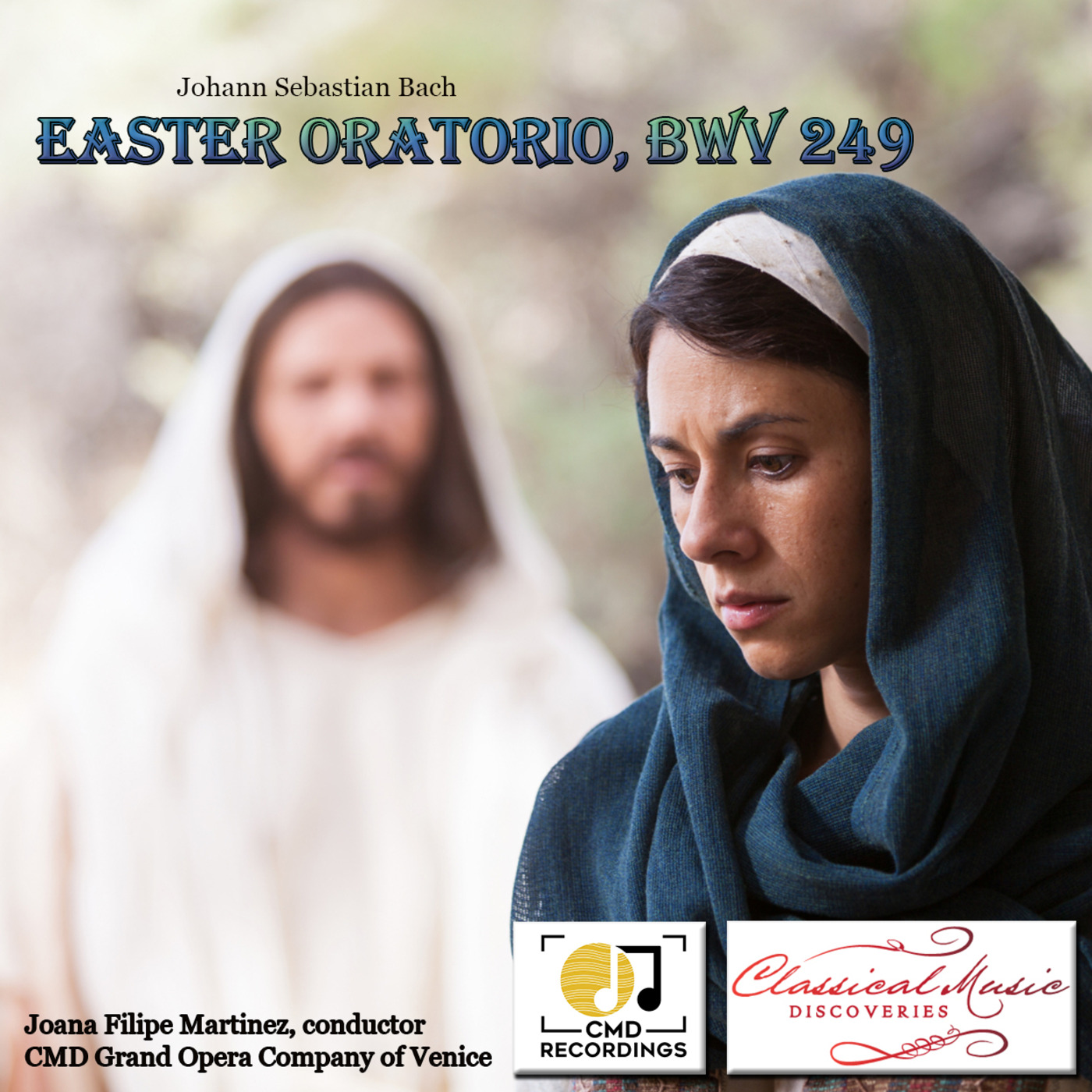 Johann Sebastian Bach's "Easter Oratorio, BWV 249 was composed in Leipzig and first performed on April 1, 1725.
The first version of the work was called a cantata and later was upgraded to an oratorio when it was revised 10 years later in 1735. The work was originally based on another secular cantata by Bach which is a lost work, although the libretto still survives. Picander, the author of the cantata, is also the likely author of the oratorio.
Unlike the Christmas Oratorio, the Easter Oratorio has no narrator, but has 4 characters assigned to the 4 voice parts. Simon Peter (tenor) and John the Apostle (bass) appear in the first duet and are hurrying to Jesus' tomb. Finding the tomb empty, they meet Mary Magdalene (alto) and the "other Mary", Mary Jacobe (soprano). The mixed choir appears only in the final movement and in some versions of the work, partly in the beginning duet.
The performance by the CMD Grand Opera Company of Venice and conducted by Joana Filipe Martinez is scored for soprano, alto, tenor and bass soloists, a mixed chorus, 3 trumpets, timpani, 2 oboes, english horn, bassoon, 2 recorders, transverse flute, 2 violins, viola and continuo.
This performance is available in our online music store - http://www.classicalsavings.com/store/p364/J.S._Bach%3A_Easter_Oratorio%2C_BWV_249.html