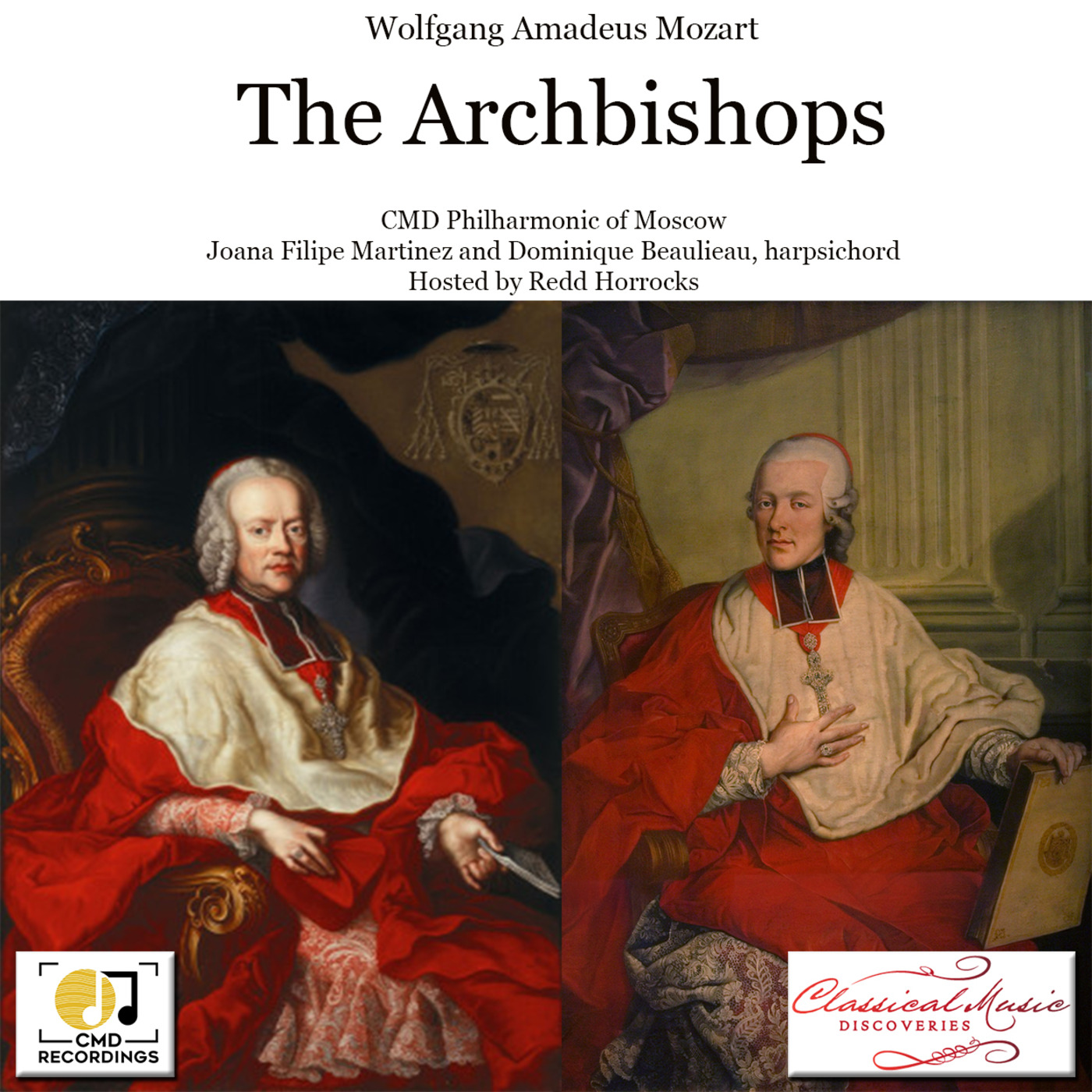 On December 16, 1771 the Archbishop of Salzburg, Sigismund von Schrattenbach passed away in Salzburg.
As with most young adults, the first passing of a relative or great friend can be a rather traumatic experience as he or she, realizes for the first time that life here on earth, does not last forever and at the end, eternal consequences take hold.
This was also true for young Wolfgang as for the first time, he had to face death and perhaps, this gave him cause to think about what happens after this life.
Symphony 14 in A Major would be the last piece Wolfgang would compose when he was 15.
When the symphony first starts, you realize that this is not your typical Mozart symphony. Something else is at work here. Musicologists refer to this as Mozart's most inspired work of his youthful 15 years. However, few realize that this piece maybe more programmic than just a fine example of Vienesse and Italian fusion. If you listen carefully, parts of this symphony will definitely remind you of Beethoven's Pastoral Symphony which would not be composed for another 37 years, almost to the day of Mozart completing Symphony 14 in 1 day – December 30, 1771.
This 4 movement symphony is scored for 2 flutes, 2 oboes, 2 horns and strings. This performance is by the CMD Philharmonic of Moscow.
After a mourning period of about a month, young Mozart, now 16 years old, composed Sonata in D for Harpsichord Four-Hands. For our listeners that love the sound of a harpsichord, you will love this piece. Also, you will hear the beginnings of several melodies that Mozart would use many times throughout his life.
This work is performed by our resident conductors Dominique Beaulieu and Joana Filipe Martinez. We are sure this will become an instant favorite with our listeners as this work is very rarely performed and this is also, one of the very few recordings of this work.
Soon after the completion of the previous work, a new Archbishop of Salzburg was appointed. Mozart composed Symphony 15 in G Major in the new Archbishop's honor. This 4 movement work is scored for strings, 2 oboes, 2 horns, bassoon and continuo.
Although this music was composed for a very religious occasion, this symphony is extremely innovative and daring. Also, the last movement is filled with good humor and frivolity, with enough musical jokes to certainly bring the house down in 1772.
Sadly, as those who have seen the movie "Amadeus" knows all too well, the new Archbishop did not have even the remotest sense of humor. Sadly, this symphony only served to put Mozart on the new Archbishop's list of impudent young men. The Archbishop was always very serious and Mozart was on the opposite end of the spectrum. Thus, a constantly personality conflict ensued.
This performance is also by the CMD Philharmonic of Moscow.
Thank you for listening to these works that took place during a life changing event in Mozart's lifetime. This recording is available now in our online store at:
http://www.classicalsavings.com/store/p360/Mozart_-_The_Archbishops.html