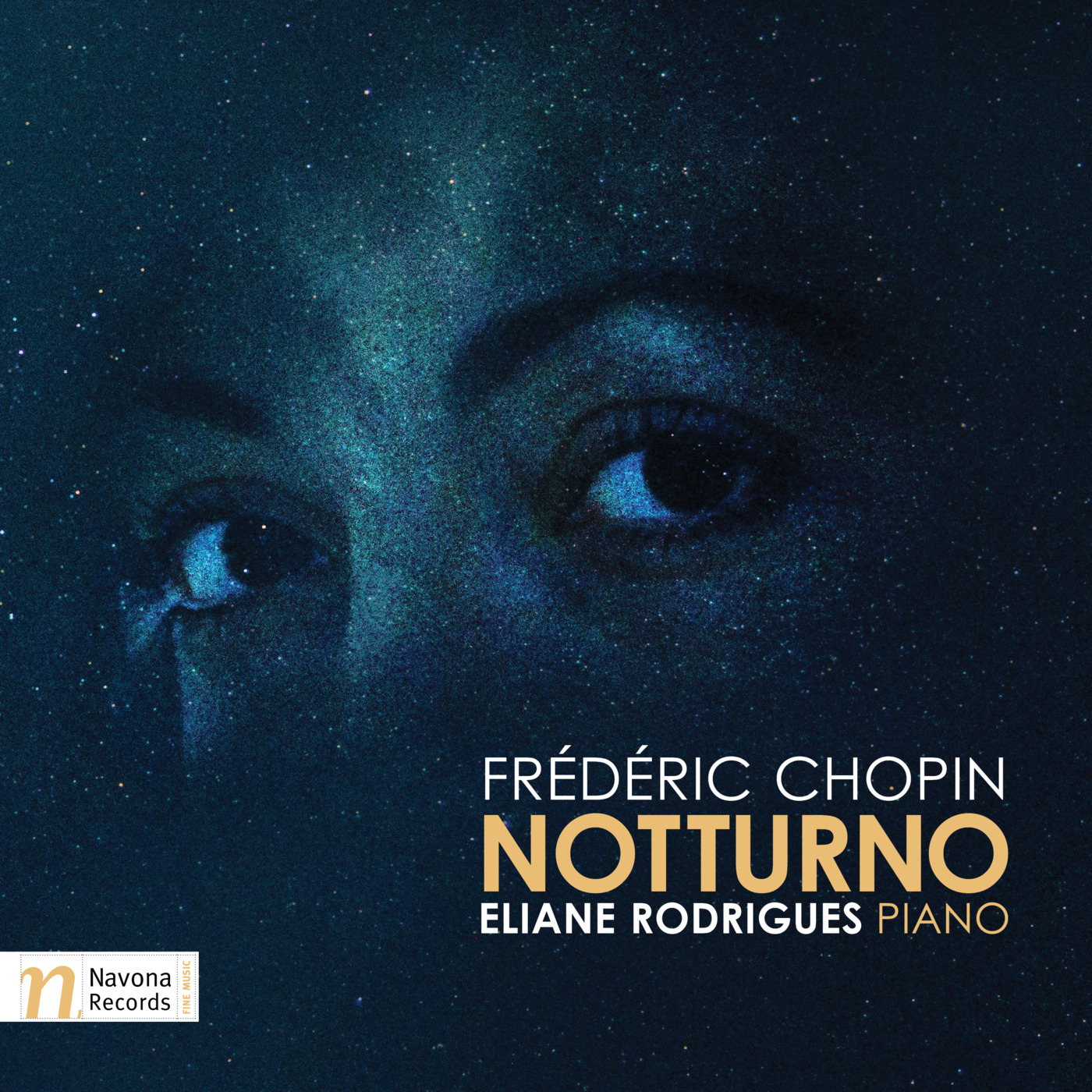 Navona Records' NOTTURNO: The Complete Nocturnes and Ballades of Chopin is a fresh look at some of the Polish composer's most expressive works. The nocturnes and ballades are also some of Chopin's most innovative works, displaying exciting advancements in harmony, rhythm, and form—all renewed in pianist Eliane Rodrigues's nuanced, thoughtful performances, recorded in Sacilie, Italy's acoustically advanced Fazioli Concert Hall.
Although he didn't invent the piano nocturne, Chopin popularized it and certainly improved it beyond a mere character piece. He was heavily influenced by the sensuous melodies of bel canto opera arias, and developed a freer sense of rhythm and expression—as a result, the nocturnes exude an abstract mood or atmosphere. Chopin did, however, invent the piano ballade—a genre with its own distinct forms and qualities. His four ballades most directly contrast the nocturnes in their abstract narrative style—very different from "mood" pieces, they were likely inspired by poems by Adam Mickiewicz.
Taking a page from Chopin's own unwritten ballade narratives, Rodrigues includes text by Jantien Brys to accompany each nocturne, each one telling a sort of story without sacrificing the essential atmospheric nature of the nocturne. She writes, "For me, the Nocturnes are like a diary of Chopin, so Jantien wrote the texts as if they were excerpts from a fictional diary of his." Rodrigues's performances, influenced by these new texts, bring the listener a new kind of emotional connection to Chopin and music.
Purchase now at:
http://www.classicalsavings.com/store/p491/Chopin%3A_Notturno.html