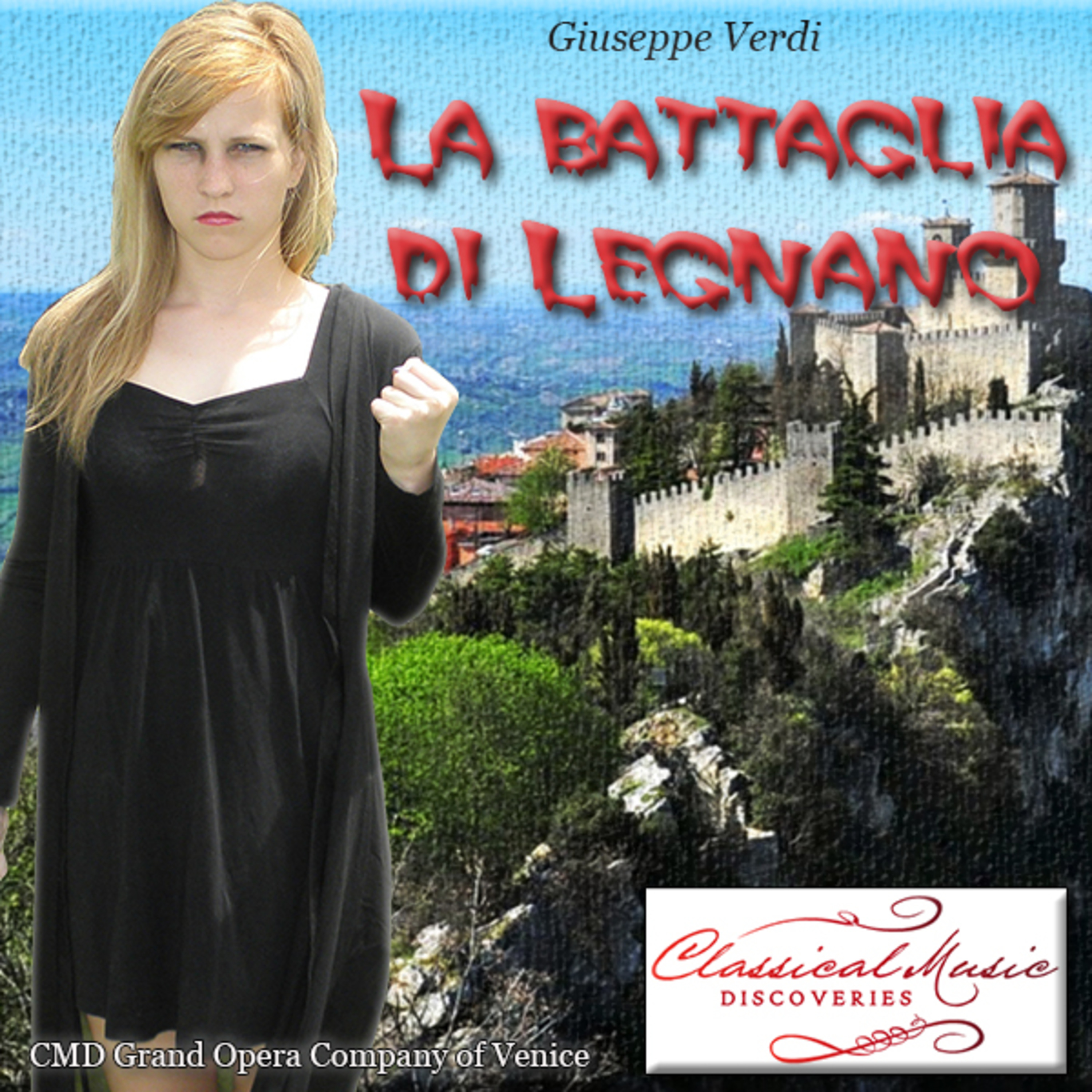 La battaglia di Legnano (The Battle of Legnano) is an opera in four acts, with music by Giuseppe Verdi to an Italian-language libretto by Salvadore Cammarano. It was based on the play La Bataille de Toulouse by Joseph Méry, later the co-librettist of Don Carlos.
Written as a commission from the Teatro Argentina in the "beleaguered republic" of Rome while the composer was still living in Paris, he traveled to Rome in late 1848 to prepare the opera for its first performance, which was given on 27 January 1849. Musicologist Roger Parker describes the première as "a clamorous success, with the entire final act encored" and the audience wild with enthusiasm. He goes to add that act 4 was encored at every performance of the run. However, we learn elsewhere that the opera failed in its 1850 production in Genoa.
In later years Battaglia was given under different settings and different titles until Italian unification allowed for the opera to be presented as originally written. We know that Verdi considered revising it in the 1850s, but never did. While it has not been performed with any frequency, the succession of performances given after its 1959 revival have kept Battaglia in the public eye to this day.
Performed by the CMD Grand Opera Company of Venice
Recorded by Classical Music Discoveries
Download now at:
http://www.classicalsavings.com/store/p825/Verdi%3A_La_battaglia_di_Legnano.html