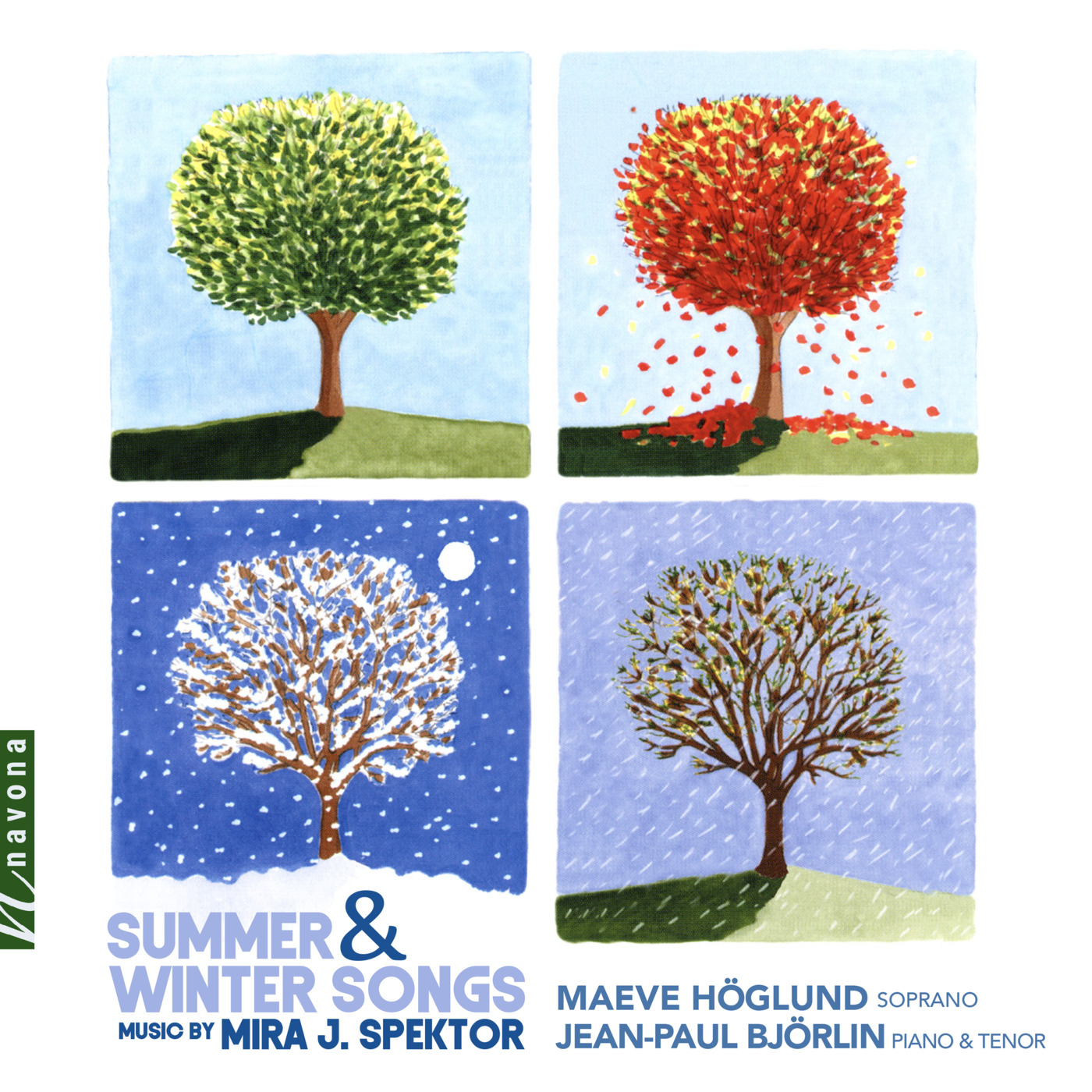 SUMMER & WINTER SONGS
MIRA J. SPEKTOR
Maeve Höglund soprano
Jean-Paul Björlin piano & tenor
Hailed by the New York Times as "An interesting composer" and "attractive and tonal" with music described as "a passionate duet " and "a sprightly songfest," prolific contemporary composer Mira J. Spektor's career spans decades, languages, and disciplines. With a compositional repertoire including chamber operas, musicals, film scores, art songs, and cabaret, Spektor has written English, French, and German songs and performed and recorded in the United States, Europe, and Israel. She is also a published poet and brings her wealth of knowledge, experience, and musical passion to her Navona Records debut SUMMER & WINTER SONGS.
Purchase CD at:
http://www.classicalsavings.com/store/p937/Summer_and_Winter_Songs_%28CD%29.html
Download digital copy at:
http://www.classicalsavings.com/store/p938/Summer_and_Winter_Songs_%28digital_download%29.html