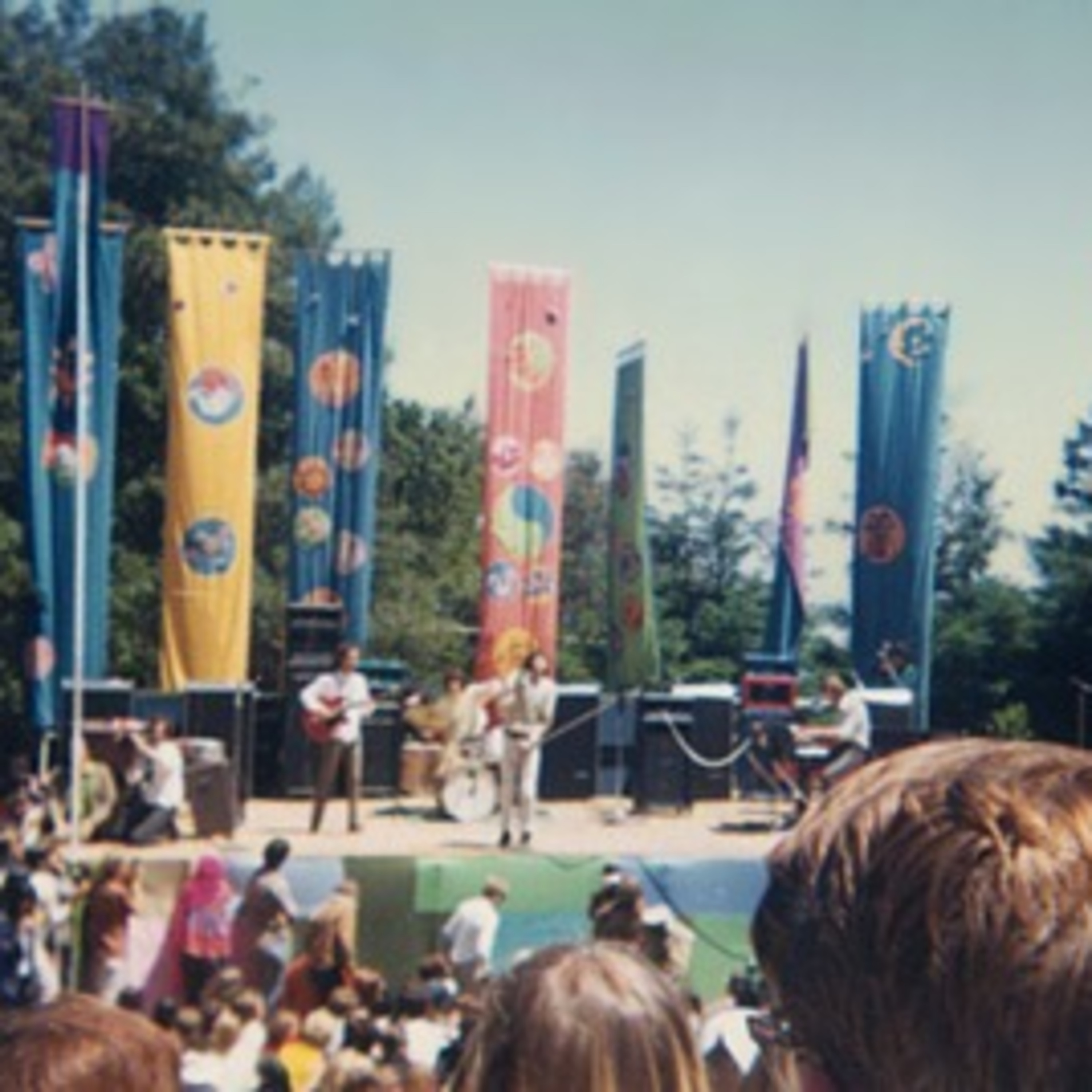 THEME: Bands from San Francisco during "The Summer of Love" (1967) with guest host Mike Heibert - Lord Have Mercy!
The photo on the left was taken at the first rock festival ever held in the U.S.. It was called the "Fantasy Fair and Magic Mountain Music Festival" and was held June 10th and 11th (1967) at the Cushing Amphitheatre in Marin County. It was the first San Francisco event to kick off "The Summer of Love." The group pictured is of "The Doors" and many of the bands you will hear today performed at that festival.
PLAYLIST:
00:00 DJ DICK LEE AND THE ICEMAN
00:28 WHAT I'D SAY THE BRYMERS
01:13 SACRIFICE BRYMERS
02:48 EVIL WAYS SANTANA
07:39 NEED SOMEBODY TO LOVE JEFFERSON AIRPLANE
10:08 KALEIDOSCOPE KALEIDOSCOPE
13:28 ME AND BOBBY MCGEE JANIS JOPLIN
16:38 PRIDE OF MAN QUICK SILVER MESSENGER SERVICE
19:50 OMAHA MOBY GRAPE
23:29 I'M A GOOD WOMAN COLD BLOOD
28:29 SHADES OF GREY SONS OF CHAMPLIN
32:11 SUMMERTIME BLUES BLUE CHEER
36:12 THE JOKER STEVE MILLER BAND
39:10 WALKIN CHARLATANS
43:07 TRUCKIN' GREATFUL DEAD
46:46 ON THE ROAD AGAIN CANNED HEAT
49:30 BORN ON THE BAYOU CCR
52:45 WHITE BIRD IT'S A BEAUTIFUL DAY
56:20 YOUR GONNA MISS ME 13TH FLOOR ELEVATORS
58:38 HOLD ON I'M COMING BRYMERS
"Dick Lee and 60's Garage Rock from California" is a weekly one hour show that features great California Garage Rock along with the hits of the day.