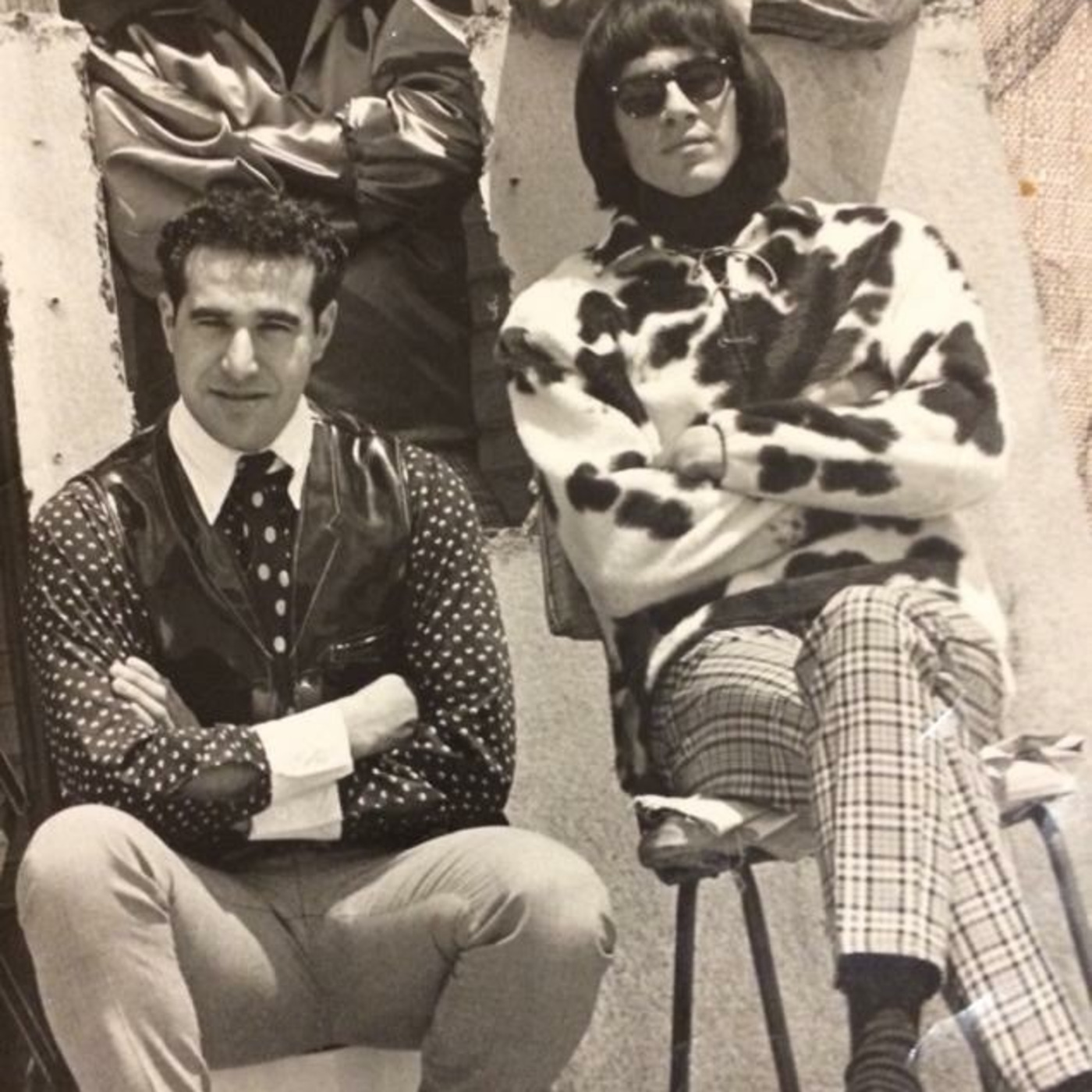 * Today's show is being up loaded a week early since I will be out of town. It features some of the "Sweet Soul Sounds" from the mid 1960's.
The photo on the left is of a great garage band called The Prodigal (circa 1966). The group was signed by Mercury Records and their original tracks of "Reality" and "You Got Me" were released in 1966.
"Dick Lee and 60's Garage Rock from California" is a weekly one hour show that features great California Garage Rock along with the hits of the day. Take a romp through the 60's with Dick Lee and the Iceman and hear some cool garage music from the decade of the 1960's.
Today's show features an interview with Gary Hall (P.1) (The Prodigal, Tulare, CA). You will also hear tracks by Robert Parker, Arthur Conley, John Convert and the Crustal Image (Lodi, CA), James Brown, The Brymers (Lemoore, CA), Albert Delgado (Fresno, CA), Marvin Gaye, The Prodigal (Tulare, CA), Red Bone (Fresno, CA), The Righteous Brothers, Queen, Arron Neville and Linda Ronstadt, The Emeralds (Hanford, CA), and Sam and Dave.
The show can be heard on KOOL 104.5 FM-Saturdays-12:00 noon (PST), Amsterdam International Radio, WYML 99.9 FM (Chicago area), M.A.D. FM - New Zealand, Replay Radio FM - U.K., and Way Out Radio FM - U.K., Experience FM 103.9 - Indianapolis, 60's Chart Busters -Cyprus, KCEG- N.D., Supreme VIB-Z Radio-Jamaica, So Faking Radio-Arizona, KOGY 95 FM-Hawaiian Pacific Radio, The Rock 97.3-Morro Bay, CA, Atlantic Radio FM-U.K., Riot Radio-Maryville, IL, Black Hole FM-Milford, CT., Community Radio-Long Island, NY., KEWL 98 FM-New Jersey, Akaroa World Radio-90.1 FM-New Zealand, FAB Radio Internation - Manchester, England, Classic Rock XL, Ontario, Canada, Northern Pirate Radio, HD Radio Network, Dealfield, Wisconsin, KHJ FM 105.3 - Albany, Oregon, Canal Side Radio, U.K., Remember Then Radio WRTR, U.S., Sixties City Garage Rock, U.K., 57 Chevy Radio, NWCZ Radio (Seattle-Tacoma), WCNX 1710 AM (Middletown, CT), KRYZ 98.5 FM (Mariposa, CA), WCSQ 105.9 FM (Cobleskill, NY), Brill 1449 Radio (U.K.), WZPH Radio (Dade City, FL), SG1 Radio (U.K.), Radio Flawless (New York), KWRH (St. Louis, MO), KWCZ (Seattle, WA). KITZ (Gilchrist, OR), KNCP (LA Pine, OR.), KZSR (Paso Robles, CA.) KOWS Radio (Sonoma County/Santa Rosa, CA), Heat FM Radio (NY), Griffiti Radio (U.K.), Bay and Basin 92.7 FM-Australia, ZUNJ Radio (Jamaica), Dusty Discs Radio (B.C., Canada), The Phoenix Radio Network (U.K.), KCIW 100.7 FM (Brookings, OR), Q95 Oldies (S.C.), KALH Radio (N.M.), KSHD-FM, (OR), Mystery Train Radio (U.K.), and Drive-In-A Go-Go Radio (Ontario, Canada).
DL