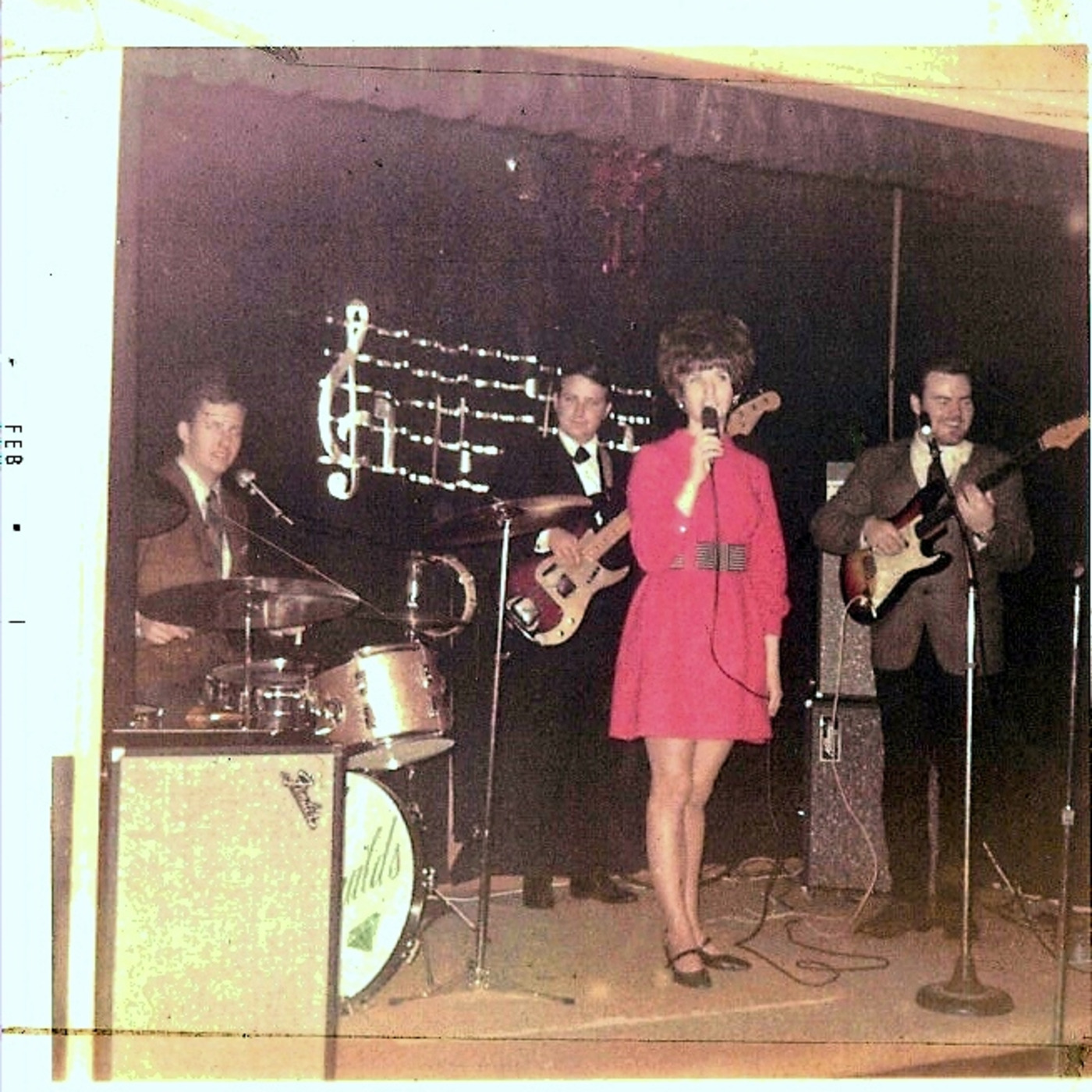 * The photo on the left is of a great garage band called The Emeralds. (Members L to R: Steve Brown, Robert Virden, Beverly Sawyer, and Jim Mellick)
Today's show features some of the great garage rock groups that hailed from California's Central San Joaquin Valley.
"Dick Lee and 60's Garage Rock from California" is a weekly one hour show that features great California Garage Rock along with the hits of the day. Take a romp through the 60's with Dick Lee and the Iceman and hear some cool garage music from the decade of the 1960's.
Today's show features an interview with George Kayajanian (Part 4 - The Jesters) and co-owner of a 60's Fresno teen club called "The Crimson Castle." You will also hear tracks by April Silva, The Brymers (Lemoore, CA), The Troggs, The Stepping Stones (Tulare, CA), The de-Fenders (Lemoore, CA), The Implicits (Visalia, CA), The Doobie Brothers, Michael and the Jesters (Dinuba, CA), The Accents (Dinuba, CA), Otis Redding, The Fabulous Beach Band (Visalia, CA), Hewey Lewis and the News, Twelve Miles Out (Kingsburg, CA), and The Emeralds (Hanford, CA).
The show can be heard on KOOL 104.5 FM-Saturdays-12:00 noon (PST), Amsterdam International Radio, WYML 99.9 FM (Chicago area), M.A.D. FM - New Zealand, Replay Radio FM - U.K., and Way Out Radio FM - U.K., Experience FM 103.9 - Indianapolis, 60's Chart Busters -Cyprus, KCEG- N.D., Supreme VIB-Z Radio-Jamaica, So Faking Radio-Arizona, KOGY 95 FM-Hawaiian Pacific Radio, The Rock 97.3-Morro Bay, CA, Atlantic Radio FM-U.K., Riot Radio-Maryville, IL, Black Hole FM-Milford, CT., Community Radio-Long Island, NY., KEWL 98 FM-New Jersey, Akaroa World Radio-90.1 FM-New Zealand, FAB Radio Internation - Manchester, England, Classic Rock XL, Ontario, Canada, Northern Pirate Radio, HD Radio Network, Dealfield, Wisconsin, KHJ FM 105.3 - Albany, Oregon, Canal Side Radio, U.K., Remember Then Radio WRTR, U.S., Sixties City Garage Rock, U.K., 57 Chevy Radio, NWCZ Radio (Seattle-Tacoma), WCNX 1710 AM (Middletown, CT), and KRYZ 98.5 FM (Mariposa, CA).
Dick Lee