Bar Room Heroes – Live from Big Pine
The guys head up north to Flagstaff, AZ for the Big Pine Comedy Festival and record a live podcast from The Green Room.
On the episode the guys welcome a revolving door of guests to tell their best fight stories. Winner gets a beer!
kofiwidget2.init('Support the FERN!', '#46b798', 'U7U36I7E');kofiwidget2.draw();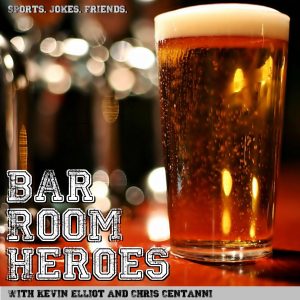 Bar Room Heroes is a comedy/sports podcast hosted by comedians Kevin Elliot and Chris Centanni. Each week the guys discuss the wide world of sports from a comedic point of view.